The "blockchain" farce is now complete.
Just two weeks after the company formerly known  as Long Island Iced Tea changed its name to Long Blockchain to capitalize on the all things Blockchain related euphoria, sending its stock higher by 500%...
... it is now time to cash out, and on Friday morning, Long Blockchain announced it was cashing out partially thanks to the recent insanity, and is offering 1.6 million shares at $5.25/Share, hoping to raise $8.4 million. As a reminder, shares cost $2.44 before the name change.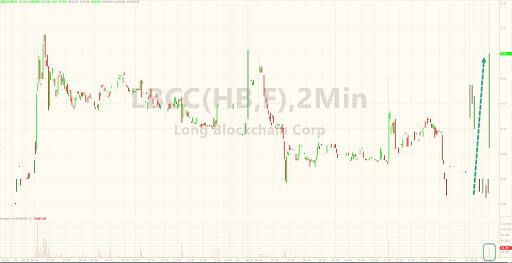 And so, with one name change, we can now confirm beyond a reasonable doubt that the efficient market hypothesis is dead and buried.
From the press release:
Long Blockchain Corp. (NasdaqCM: LBCC) (the "Company") today announced the signing of subscription agreements for a public offering of 1,603,294 shares of its common stock at a public offering price of $5.25 per share. Alexander Capital, L.P. acted as the placement agent for the offering on a "best efforts" basis. The offering is expected to close on January 9, 2018.

The offering was made pursuant to an effective shelf registration statement on Form S-3 previously filed with and subsequently declared effective by the Securities and Exchange Commission (the "SEC"). A prospectus supplement relating to the offering is being filed with the Securities and Exchange Commission. Copies of the prospectus supplement relating to the offering, together with the accompanying base prospectus included in the registration statement, may be obtained from the Securities and Exchange Commission at http://www.sec.gov, or from Alexander Capital, L.P., 17 State Street, 5th Floor, New York, NY  10004 – Attention: Tim Stack, Telephone: (212) 687-5650.
What is the company - which formerly made lemonade - going to do with the proceeds? Why mine bitcoins of course. In a separate press release, Long Blockchain announced it had entered a pact to buy 1,000 bitcoin mining machines.
The Cryptocurrency mining equipment expected to ship in January 2018 for immediate deployment in experienced Nordic Data Center. This mining equipment is manufactured by Bitmain

Agreement with certain third parties to purchase 1,000 Antminer S9 mining rigs and 1,000 APW3++ PSUs
For those curious, this is what the AntMiner S9 13.5T Bitcoin Miner looks like: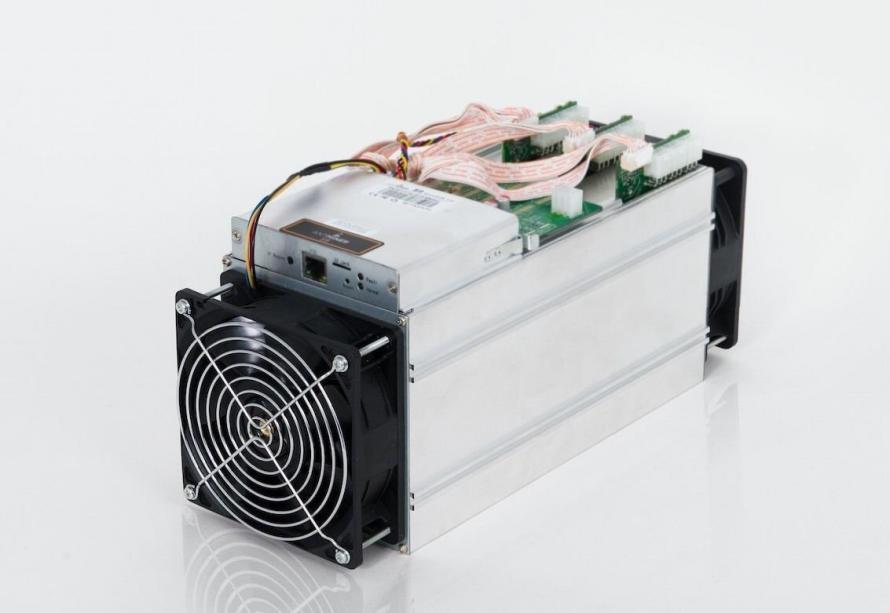 It also costs $2,725. So it is not exactly clear what the remaining $5.675MM from the public offering will be used to, besides one-way tickets to non-extradition countries of course.
To summarize:
1. company makes lemonade
2. changes name to "... blockchain"
3. stock surges
4. company raises $8 million
5. company buys bitcoin mining machines

— zerohedge (@zerohedge) January 5, 2018
And that, dear readers, is how you achieve the American Dream in the centrally-planned, blockchain normal.