Since we questioned the reality of the ramp in Ripple yesterday, the so-called 'bankstercoin' has collapsed - erasing most of its 2018 gains...
Ripple is down 35% from yesterday's highs...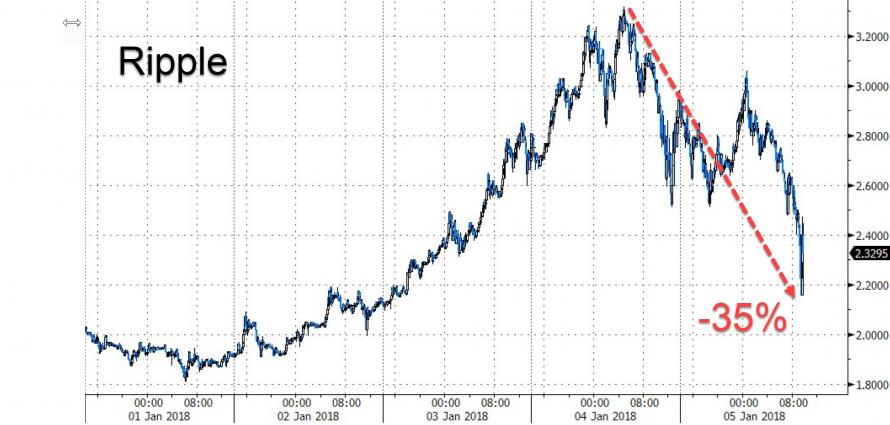 With ETH and BTC now beating it...
It appears that crypto investors are rotating back to the 'safety' of Bitcoin as Ethereum and Litecoin are also seeing selling pressure today...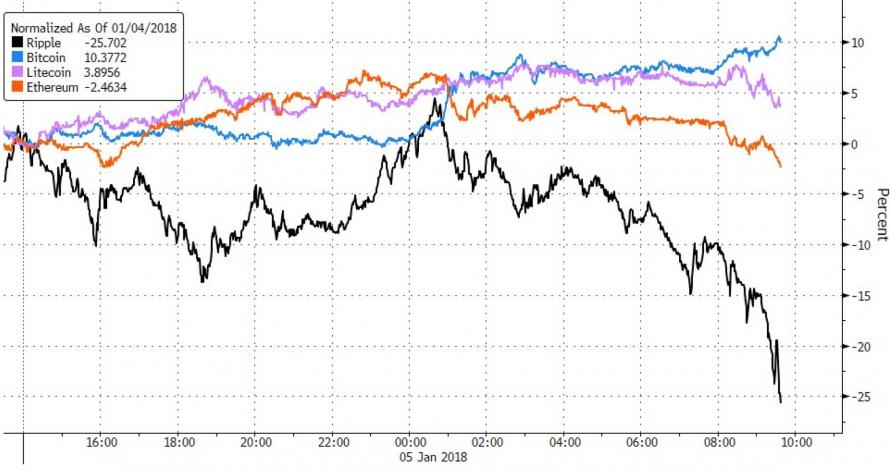 CoinDesk reports  that a look at the top 10 ripple markets shows that the sharp retreat from the yesterday's high is mainly due to losses in the XRP/KRW (Ripple-Korean won) pair.
Also, profit taking in XRP/BTC (Ripple-bitcoin) may have played a role in dragging down XRP.