Don't show President Trump this chart...
While the equity markets are exuberant, today's payrolls data suggests all is not awesome, and the US trade balance print is just terrible.
Despite the relative freefall in the US Dollar, the US trade deficit disappointed expectations, spiking above $50 billion.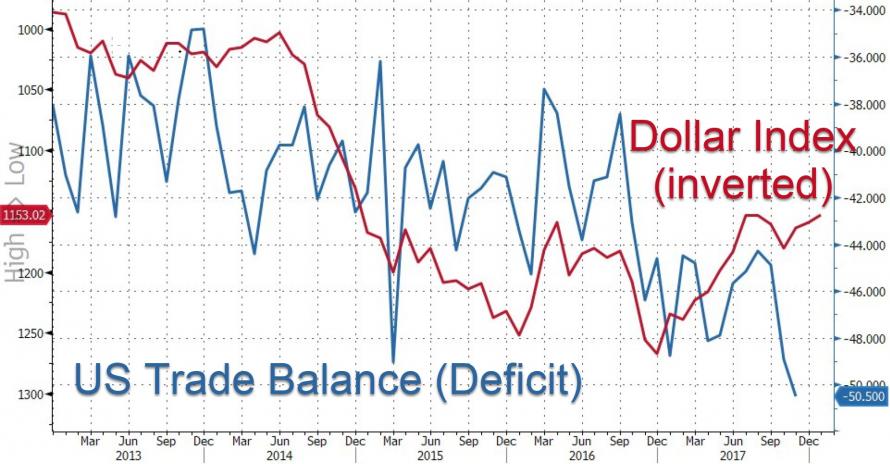 This is the biggest trade deficit since January 2012.
Imports rose 2.5% to a record $250.7b on more inbound shipments of consumer goods and industrial supplies.
Exports climbed 2.3% to all-time high of $200.2b, led by increased shipments of automobiles, consumer merchandise and capital goods including commercial aircraft.
As Bloomberg notes, the widening trade gap could be a drag on fourth-quarter economic growth, keeping gross domestic product from advancing at least 3 percent on an annualized basis for a third straight quarter. Net exports added 0.36 percentage point to the 3.2 percent gain in third-quarter GDP.
In November, the unadjusted U.S. merchandise shortfall with China climbed to the highest since September 2015, while the gap with European Union countries was the largest in a year
Perhaps worse still, ex-Petroleum, this was the biggest trade deficit in US history...