The US oil rig count has not risen for four weeks and dropped 5 rigs in the last week - the biggest weekly drop since early November - while production is at record highs.
However, as the chart below shows, the rig count is merely mirroring  - as it has for years - the lagged performance of the WTI price...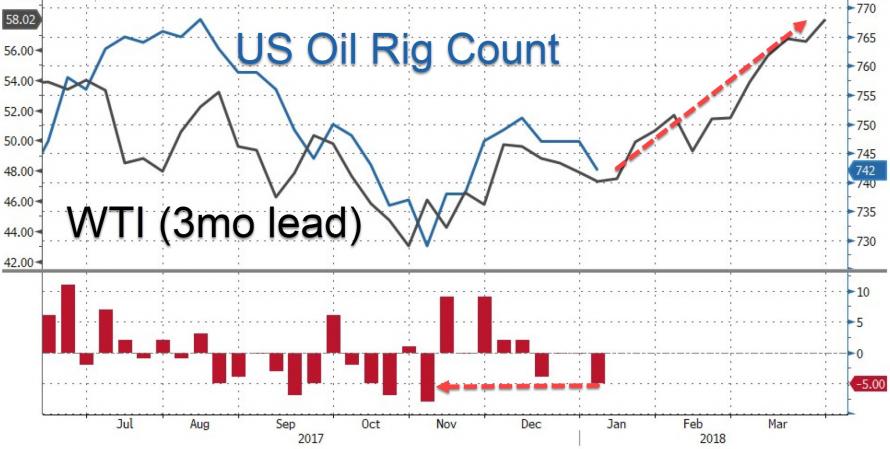 Which suggests the rig count is about to rise once again and with it - more crude production.