As excerpted from the latest Weekend Notes by Eric Peters, CIO of One River Asset Management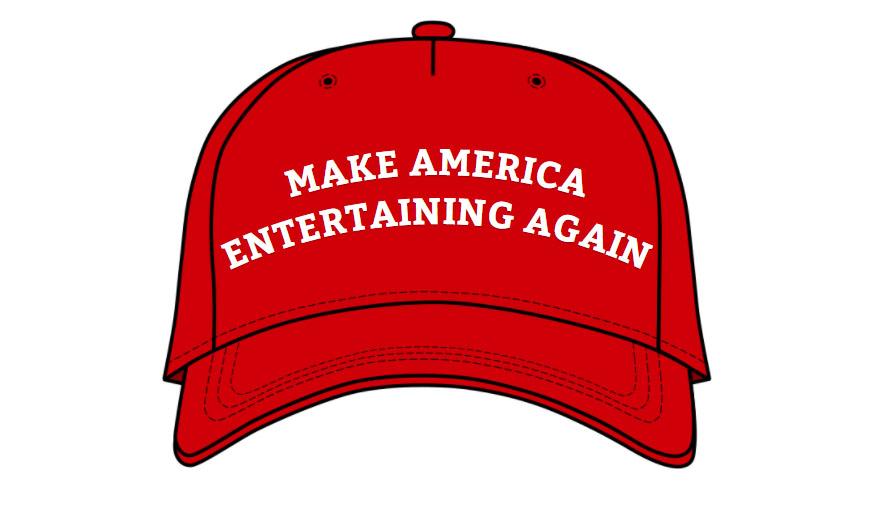 "It's worse than you can imagine. An idiot surrounded by clowns," wrote Gary Cohn to Lloyd Blankfein, in Michael Wolff's "Fire and Fury."
You can't put the book down. Trump himself listened to it on TV, then hyped it with a cease and desist. Which boosted sales, lifting Q1 GDP to 10%, fueling a record stock rally, and boosting tax revenue enough to fund the $1.5trln tax cut for rich people.
Which is naturally the point. You see, this is not about remembering the forgotten man - baring a violent uprising, he's forever forgotten. Nor is this about making America great. It's about making America entertaining.
We're already great, leading the world in nearly every field worth mentioning. This is about becoming less serious. Some laughs, higher ratings. Don't believe me?
"My red button is bigger than your red button," tweeted the commander in chief of mankind's greatest nuclear arsenal to Little Rocket Man. What leader in world history openly joked about nuclear Armageddon? Case closed.
This is entertainment. It's about cutting Palestinian and Pakistani aid. Why? Well, America is broke, we don't care about either, and they both start with P, so why not?
Want to see something really entertaining? A Jerusalem embassy, an Iranian revolution. Pop some corn, turn on the tube. Let's build a wall and pay for it ourselves. 
Wasn't that the plan? Can't quite remember, having too much fun. How about this state tax plan? Screw the Blue!
Oh wait, Democrats are legalizing weed, let's lock 'em up, start a Red/Blue civil war.
Yeah, let's have some fun. Kind of like Italy, long after Rome. It's about Bunga Bunga. It's about turning off America's bright light on the hill.
And illustrating how little politics truly matter. How irrelevant politicians are. Once you recognize that we are no longer a serious nation.