"The most hated rally" this is not...
As Bloomberg writes,  equity euphoria has gripped most of the world to kick off 2018, with the 14-day relative strength index for major stock markets surging to overbought levels.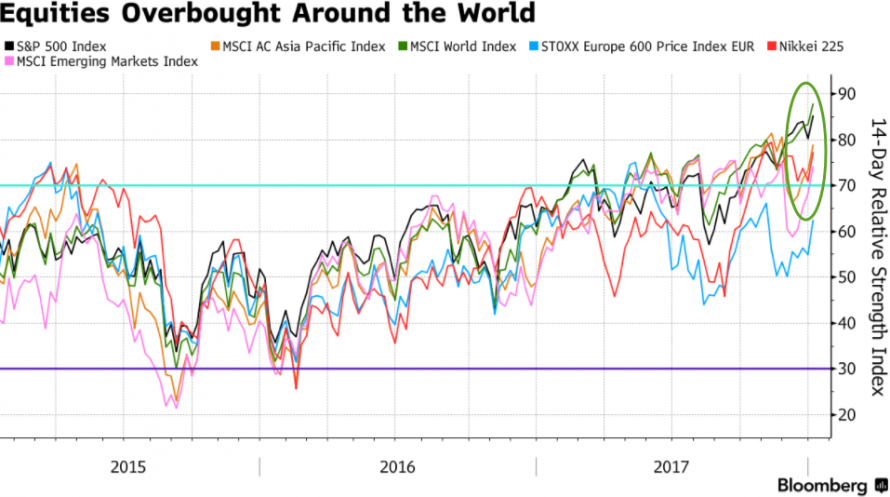 And it doesn't look like slowing down, based on sentiment, but optimism about U.S. stocks among investment advisers is so prevalent that investors may end up disappointed this year, Doug Ramsey, chief investment officer at Leuthold Group LLC, wrote in a report Friday.
Ramsey cited figures that showed 76.7 percent of bullish or bearish newsletter writers were bulls last year on average, based on weekly surveys by Investors Intelligence.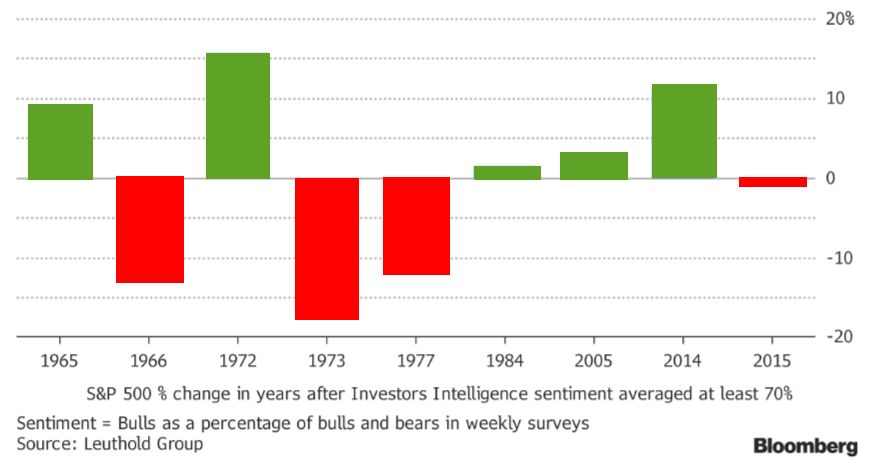 In fact, as Bloomberg points out, in years after the sentiment gauge exceeded 70 percent, the S&P 500 Index has averaged a 0.2 percent decline since the 1960s.
Finally, BAML notes that its Global Financial Stress Index sank to its lowest level since July 2014 as volatility eased across most asset classes and geographies last week.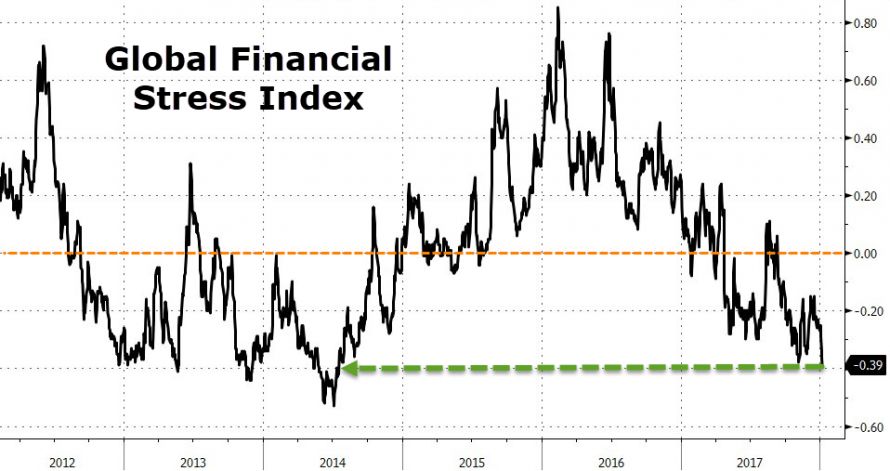 That's pushed demand for protection against large moves in major equities and currencies to the lowest level since May.