After a week of unrest in Iran, which the government has blamed on foreign agents, senior education officials have forbidden English lessons from being taught in all primary schools.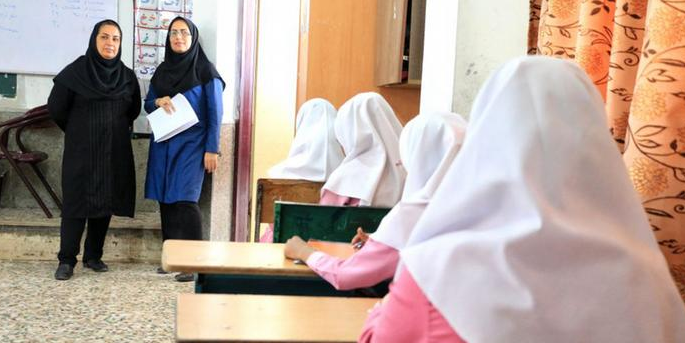 Speaking to national broadcaster IRIB, Deutsche Welle reports that High Education Council leader Mehdi Navid-Adham called the English language a gateway to the "cultural invasion" of the West.
"Teaching English in government and non-government primary schools in the official curriculum is against laws and regulations," Navid-Adham was quoted by Reuters news agency as saying.

"This is because the assumption is that, in primary education, the groundwork for the Iranian culture of the students is laid."
In 2016, Iran's Supreme Leader Ayatollah Ali Khamenei voiced his outrage over a similar "cultural invasion" when he learned some private daycare centers were teaching English.
"That does not mean opposition to learning a foreign language, but (this is the) promotion of a foreign culture in the country and among children, young adults and youths," he said.

"Western thinkers have time and again said that instead of colonialist expansionism of the 19th century, the best and the least costly way would have been inculcation of thought and culture to the younger generation of countries and training experts and elites that would act like soldiers of the system of dominance."
The announcement comes after a week of protests against the theocratic government over the country's struggling economy, which Khamenei has blamed on foreign agents.