With today's spike in Treasury yields, perhaps triggered by BoJ's taper, Bond guru Bill Gross has called the end of the 25-year bond bull market...
In a tweet via Janus Henderson, Gross signals the bond bear has begun...
Gross: Bond bear market confirmed today. 25 year long-term trendlines broken in 5yr and 10yr maturity Treasuries.

— Janus Henderson U.S. (@JHIAdvisorsUS) January 9, 2018
Gross said last year that 10-year yields persistently above 2.4% would signal bear market.
He is correct that trendlines have broken but we have seen the occasional false-alarm breakout in the last 25 years...
10Y Treasury Yields...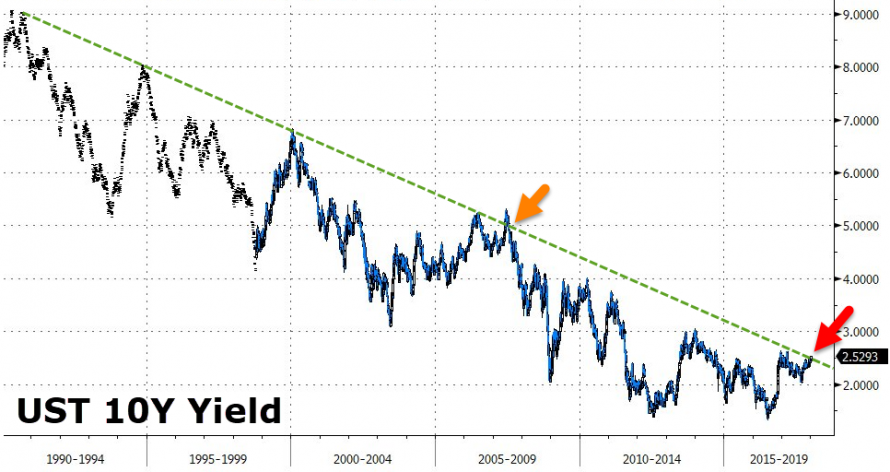 5Y Treasury Yields...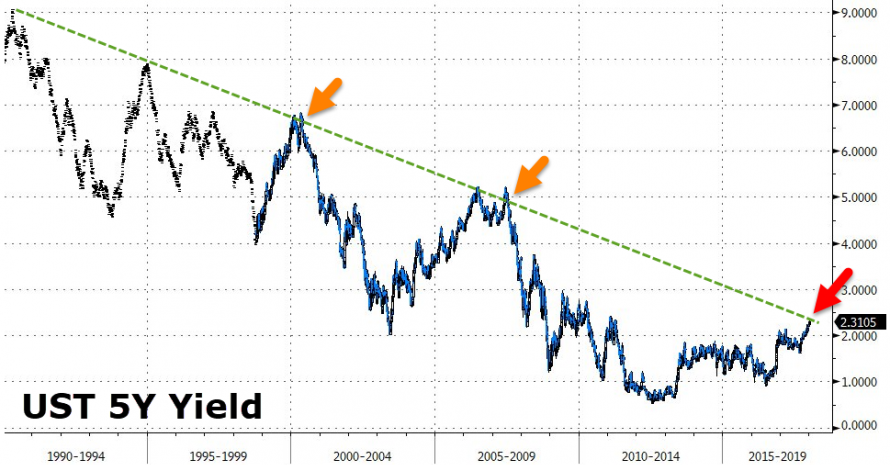 Notably, the 'other' bond guru -Jeffrey Gundlach - has been flagging for higher yields for a while as copper has broken out relative to gold...