Sears Holdings, the one-time giant retailer that has been teetering on the edge of bankruptcy for years now, announced this morning that, following yet another disappointing holiday season (shocking), they've initiated new discussions with lenders aimed at renegotiating terms on some $1 billion of "non-first lien debt." 
According to a press release from the company, the debt concessions would be accompanied by another $200 million of cost cuts.
Sears Holdings Corporation announced today it has raised $100 million in new financing and is pursuing an additional $200 million from other counterparties. In addition, Sears Holdings has amended its existing second lien notes, maturing October 15, 2018, to increase their borrowing base advance rate for inventory and defer their collateral coverage test and restart it with the second quarter of 2018, and is in discussions with certain lenders regarding additional transactions to improve the terms on potentially more than $1 billion of its non-first lien debt.

The Company also outlined incremental actions to further streamline its operations to drive profitability, including cost reductions of $200 million on an annualized basis in 2018 unrelated to store closures.

Rob Riecker, Sears Holdings' Chief Financial Officer, said: "As previously announced, we are actively pursuing transactions to adjust our capital structure in order to generate liquidity and increase our financial flexibility. The new capital we have secured represents meaningful progress towards those objectives and demonstrates that we continue to have options to finance our business."
Of course, the most important part of this morning's press release is the following statement which serves as a not so thinly-veiled threat to junior creditors that any failure to grant financial concessions could result in a bankruptcy filing.
However, should the Company's efforts to complete these transactions not be fully successful, the Board will consider all other options to maximize the value of its assets.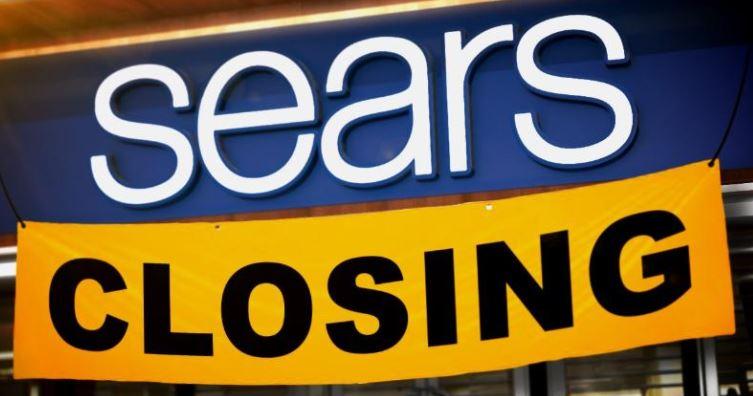 The company also announced that November and December comp-store sales plunged 16%-17% year-over-year indicating that restructuring efforts implemented to date have done little to slow mounting losses. Sears' disastrous holiday sales mark a sharp contrast to the solid gains enjoyed by many of its department store peers such as Kohl's, J.C. Penney and Macy's.
Meanwhile, Chairman and CEO Eddie Lampert reiterated in a blog post this morning that "many observers," including "outside lenders and our vendor community" aren't convinced that Sears can survive the "Retail Apocalypse." 
While these actions have so far helped our Company survive the so-called "Retail Apocalypse", many observers are not persuaded that Sears Holdings can be a viable competitor in the long term. It is obvious that to overcome such skepticism and obtain the support of outside lenders and our vendor community – which is crucial to the success of any retailer – we need to undertake further measures.

However, should our efforts to complete the refinancing not be fully successful, the Company's Board will consider all other options to maximize the value of Sears Holdings' assets.
Oh well...vendor support isn't that big a deal for retailers anyway, right?
Of course, as Sears management continues with their futile efforts to effectuate a restructuring via store closings and cost cuts, the far easier and faster solution, as demonstrated by Kodak, is right in front of their eyes...
SearsCoin is coming folks pic.twitter.com/yb5WfXkJX7

— zerohedge (@zerohedge) January 9, 2018