2016 ended with a 13% YoY decline in initial jobless claims. However, thanks to a late-year surge (which we are sure will be excused away with 'weather' of some sort), 2017 saw initial claims rise 6.5% YoY.
Initial claims rose 11k to 260k (against expectations of a decline to 245k)...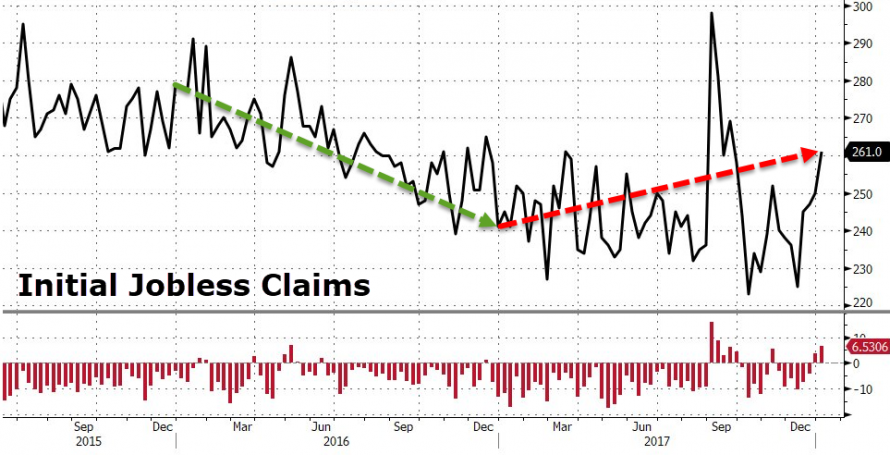 However, continuing claims continue to fall, breaking down this week to the lowest level since 1973...
Continuing claims fell 35k to 1.867mm (beating expectations of 1.92mm)...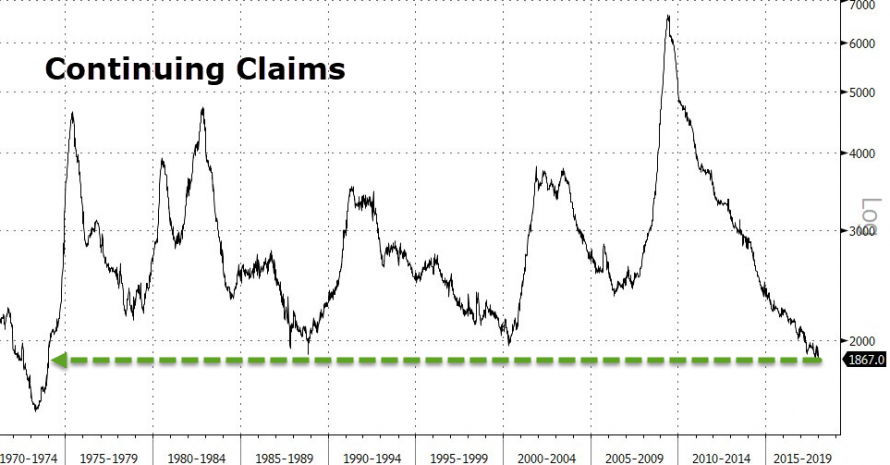 As good as it gets?