A few weeks ago we presented anecdotal evidence from Joseph Borg, director of the Alabama Securities Commission, suggesting that people are taking out home equity loans and cash advances on credit cards just to purchase BitCoin in the hopes of getting rich quick (see: "It's In The Mania Phase": Securities Regulator Warns That "Mortgages Are Being Taken Out To Buy Bitcoin")
"We've seen mortgages being taken out to buy bitcoin. … People do credit cards, equity lines," said Borg, president of the North American Securities Administrators Association, a voluntary organization devoted to investor protection. Borg is also director of the Alabama Securities Commission.

"This is not something a guy who's making $100,000 a year, who's got a mortgage and two kids in college ought to be invested in."

"You're on this mania curve. At some point in time there's got to be a leveling off. Cryptocurrency is here to stay. Blockchain is here to stay. Whether it is bitcoin or not, I don't know," Borg said in an interview with "Power Lunch."
Now it seems that the speculation by Borg has been confirmed by a new survey conducted by LendEDU which found that, among other things, nearly 20% of people who have purchased BitCoin have done so using their credit cards.
First, more than half (51.78%) of respondents stated that they either used a credit or debit card to ​fund their account to purchase Bitcoin. Specifically, 33.63 percent of investors were using debit cards, while 18.15 percent were using credit cards.

Why is this concerning? The virtual currency exchanges where Bitcoin is bought and sold will charge conversion fees when either a credit or debit card is used to find an investor's account. Coinbase, the largest of the cryptocurrency exchanges, charges a conversion fee of 3.99 percent when a user uses his or her credit or debit card to bankroll their account. ​

Obviously, this is not the most financially-savvy move on the part of of a sizable percentage of Bitcoin investors; no one ever wants to pay extra than what is necessary, especially when dealing with something as volatile as Bitcoin. The wisest and most frugal way to fund a virtual currency exchange account would be through an ACH transfer, which is completely free of charge. Only 18.60 percent of our 672 Bitcoin-invested respondents were paying for the cryptocurrency in this fashion.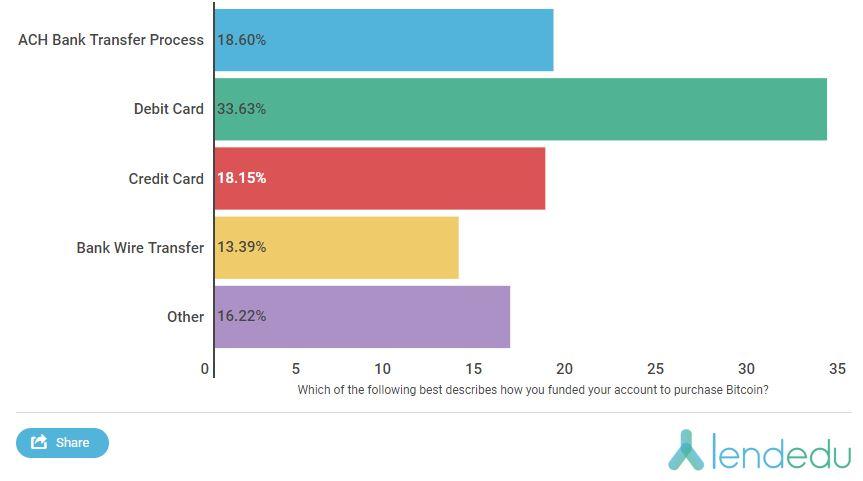 Meanwhile, nearly a quarter of the folks who bought BitCoin using their attractive 25% loans admitted that they're now stuck rolling their new debt month-to-month...
However, this was not even the most pressing concern coming from the LendEDU poll. That recognition belongs to this data-point: 22.13 percent of Bitcoin investors did not pay off their credit card balance after purchasing Bitcoin.

Going into debt to buy Bitcoin is not a wise decision no matter which way it is spun. There is no guarantee that Bitcoin investment returns will be profitable in the long run, but one can guarantee that the credit card company will need to be paid back. Considering the average annual percentage rate (APR) on a credit card is 15.07 percent, a Bitcoin investor that finances their investment at the wrong time will find themselves in serious debt.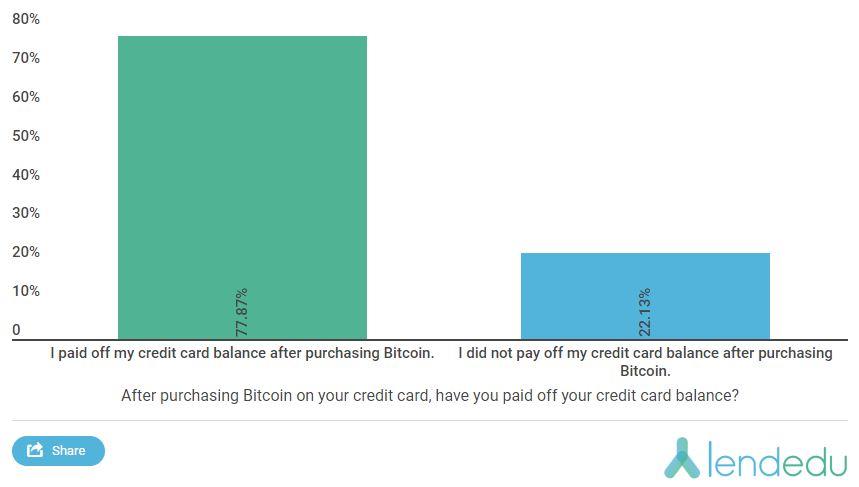 And while that fact should be deeply troubling to anyone with even a modest understanding of basic financial concepts, apparently the average American BitCoin buyer is more than eager to continue buying up the digital currency using 25% loans.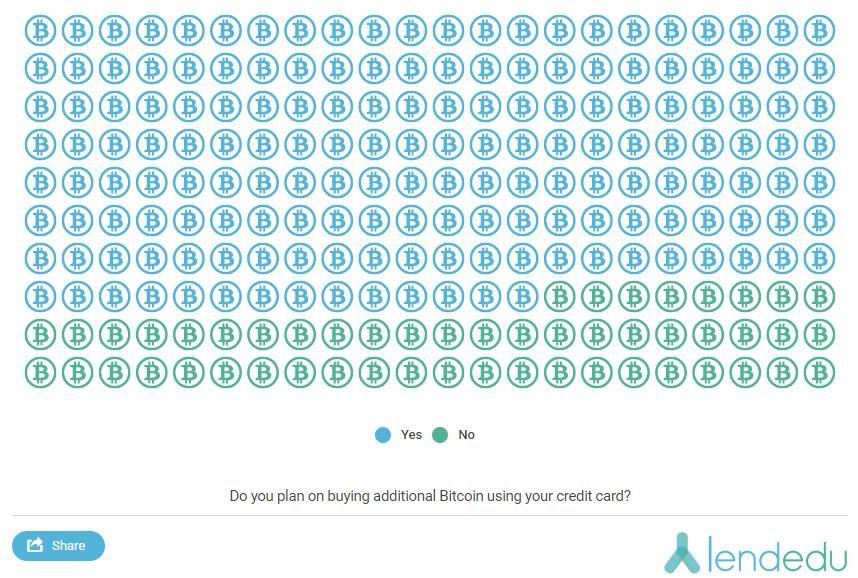 Of course, there is no risk in these transactions because BitCoin will just always go up in perpetuity, right?  After all, making massively-levered, speculative bets on bubbly assets pretty much always works out well...just ask home flippers from 2007.