Back in November, among the numerous high-profile figures arrested in Saudi Arabia on "anti-corruption" charges, in addition to the shocking detention of prince Alwalaleed bin-Talal another unexpected name emerged: that of Bakr bin Laden, chairman of Saudi Binladin Group and brother of Osama bin Laden. Considering that the real intention of the mass arrests was a shakedown of royals for money, bin Laden's arrest made sense: after all The Binladin Group is one of Saudi Arabia's biggest construction companies, with an annual turnover of $30 billion.
Or rather was, because as Reuters reports, Saudi Arabia is confiscating taking managerial control of Saudi Binladin Group and discussing a possible transfer of some of the giant construction group's assets to the state while its chairman and other family members are in detention.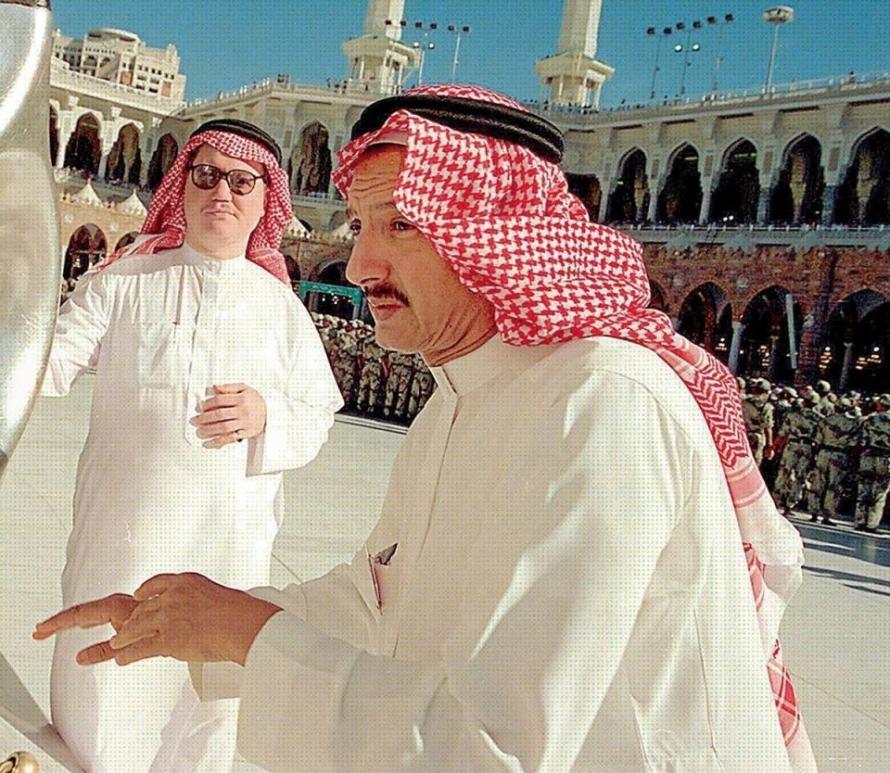 Bakr bin Laden
As we discussed in November, Binladin, which had over 100,000 employees at its height, is the biggest builder in the country and important to Riyadh's plans for large real estate, industrial and tourism projects to help diversify the economy beyond oil. However, over the past couple of years, the group was hurt financially by the slump in the local construction industry and a temporary exclusion from new state contracts after a crane accident killed 107 people at Mecca's Grand Mosque in 2015. It was forced to lay off thousands of employees.
Why the forced nationalization?
One suggestion, provided by Reuters industry sources, Riyadh's move to take control appears "aimed at ensuring the group can continue to serve Saudi Arabia's development plans." Another, more realistic one, is that Saudi Arabia will simply exchange corporate assets in exchange for bin Laden's freedom.
In fact, the confiscation appears to have been in process for a while: since the detention of Bin Laden family members, the finance ministry has formed a five-member committee, including three government representatives, to oversee the group's business and handle relations with suppliers and contractors.
Saudi officials are trying to negotiate settlements with detainees, saying they aim to claw back some $100 billion of funds that rightfully belong to the state. The talks on Binladin's future are part of this effort, the sources said.
What happens next?
Although ownership of Binladin currently remains with the family, the group is in negotiations with the government about the potential transfer of some assets to the state, or possibly reducing or eliminating the government's outstanding debts to Binladin, Reuters reported.
On the other hand, Riyadh may be biting off more than it can chew, as it is unclear what if any equity value there is. According to one source, the debt might total around $30 billion - the legacy of a period about 18 months ago when the government held off from settling many of its debts as its finances were hurt by low oil prices.
* * *
In any case, it is not clear whether the government's handling of Binladin may set a precedent for the cases of other businessmen detained in the corruption purge. As has been extensively documented, they include one of the kingdom's most prominent businessmen, Prince Alwaleed bin Talal, who is chairman and owner of global investment firm Kingdom Holding, and who has yet to iron out a deal with MbS.
Because of Binladin's strategic importance to the construction industry and development projects, as well as its financial struggle, it may be treated differently from the assets of other detained suspects.
The new management committee's government representatives include Abdulrehman al-Harkan, a former chief executive of Saudi property company Dar Al Arkan, and Khaled Nahas, a board member of petrochemical producer Saudi Basic Industries Corp, the sources said. There are also two family members on the committee: Yehia Bin Laden and Abdullah Bin Laden. Previously, the family was in total control of the group, with Bakr Bin Laden taking most decisions.
And for those asking, although Osama Bin Laden, the founder of al-Qaeda who was killed by U.S. forces in 2011, was part of the same family, the company did not have any ties to him.