One month after a deadly train derailment in Washington State killed three people, America's crumbling infrastructure was on display again Monday when a DC Metro train derailed in a tunnel in downtown Washington DC.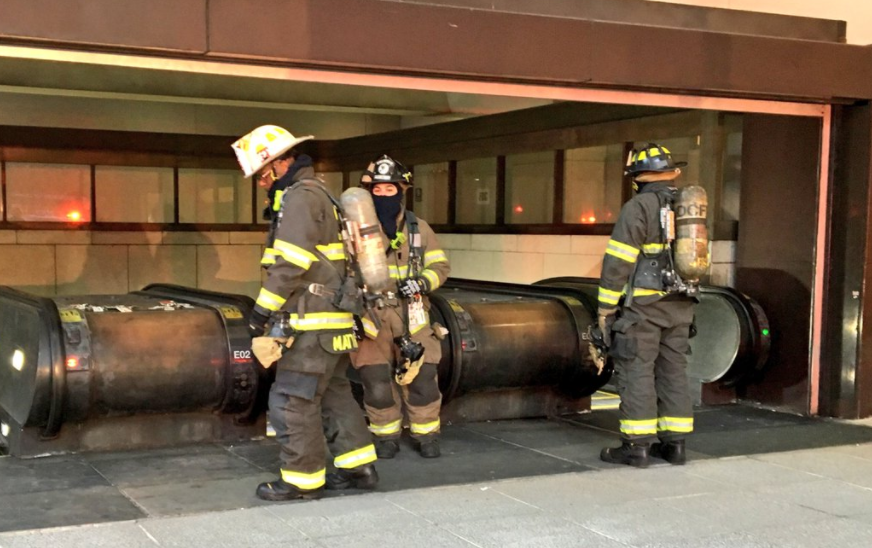 The city's Metro rail system said in a tweet that the derailment happened around 6:40 am Monday.
Red Line Incident: Approx 6:40 a.m., a Red Line train carrying 60 passengers derailed outside Farragut North Station. No injuries reported. Emergency personnel on scene. Shuttle buses are running in place of trains, both directions, btwn Dupont Circle & Judiciary Square. #wmata

— Metro (@wmata) January 15, 2018
Washington DC Fire and Emergency Medical Services spokesman Doug Buchanan told the Associated Press that about an hour after the derailment "we have no reported injuries at the moment." The Metro said the accident didn't start a fire. The derailment occurred on Track 1 between Farragut North and Metro Center.
Metro train derailment Track 1 between Farragut North and Metro Center stations. #DCsBravest are with the train and working with @wmata to assess. No injuries and no fire involved. PIO enroute.

— DC Fire and EMS (@dcfireems) January 15, 2018
The rail system's tweet says the Red Line train that derailed was carrying 60 passengers and that the derailment happened outside the Farragut North station.
The tweet also said there were no reported injuries.