The last four days have seen the US Dollar plunge 2% - the biggest drop since June 2016...
As the chart suggests, there is a key driver of the dollar's moves. China's FX policy!
One might argue that the Renminbi has been a more stable store of value to the Dollar in recent months.
The dollar is now pushing precariously close to its weakest since January 2015.
USDJPY is plunging (as Yen strengthens) which suggests The BoJ better do some more ETF buying...
The Dollar weakness is dragging the Euro higher, entirely decoupled from rate-differentials (once again)
And at the same time, hedge funds and other speculative investors have amassed the heaviest long positions on the euro ever, according to the latest CFTC data.
The Group-of-10's best currency in 2017 is getting fresh momentum from the prospect of a September end to European Central Bank stimulus and an upswing in growth.
And as The Dollar Index plunges, so Emerging Market FX strengthens...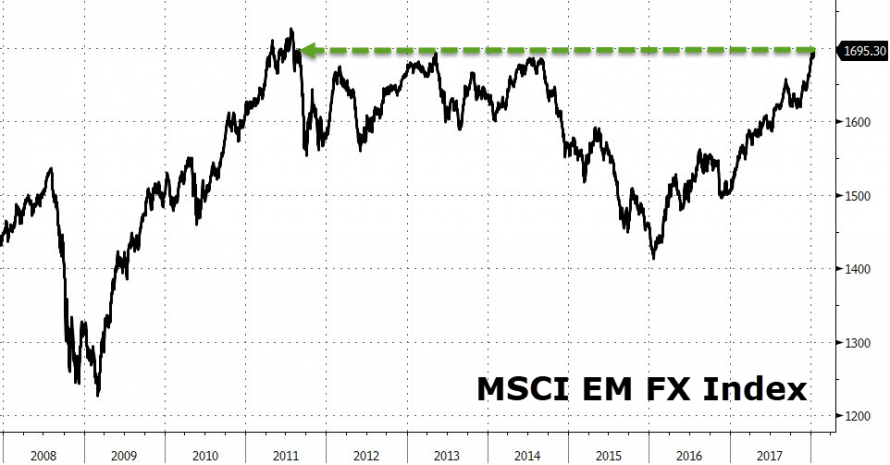 Led by a resurgence in the Mexican Peso, MSCI EM FX Index is now at its strongest since 2011.