As stocks surge to record-er-est highs, so bond yields and the yield curve are collapsing further...
Buy all the things...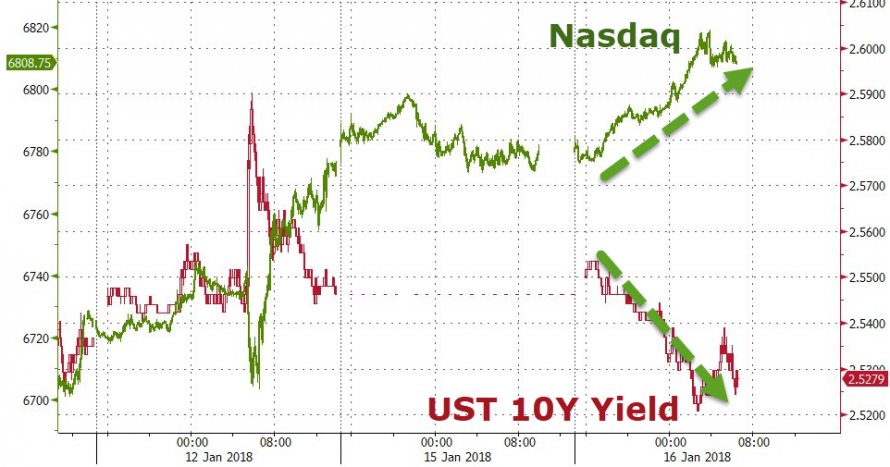 So much for that 'tantrum'... 10Y Bund yields are tumbling...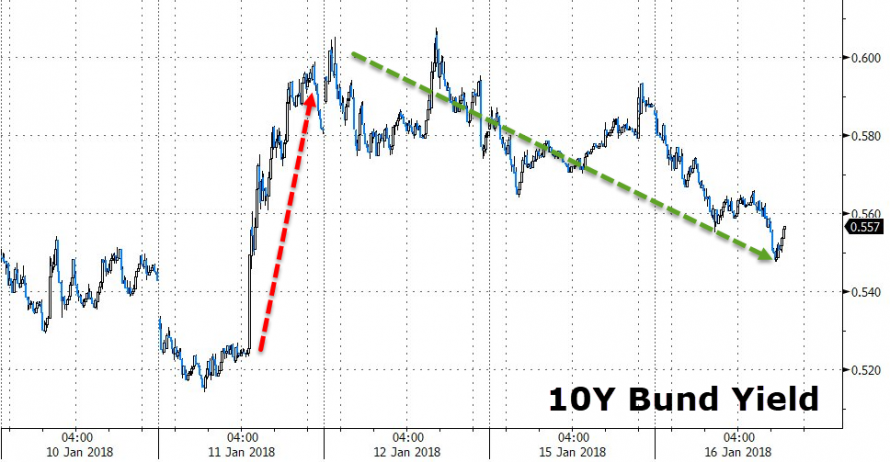 Treasury yields are erasing the tantrum spike too...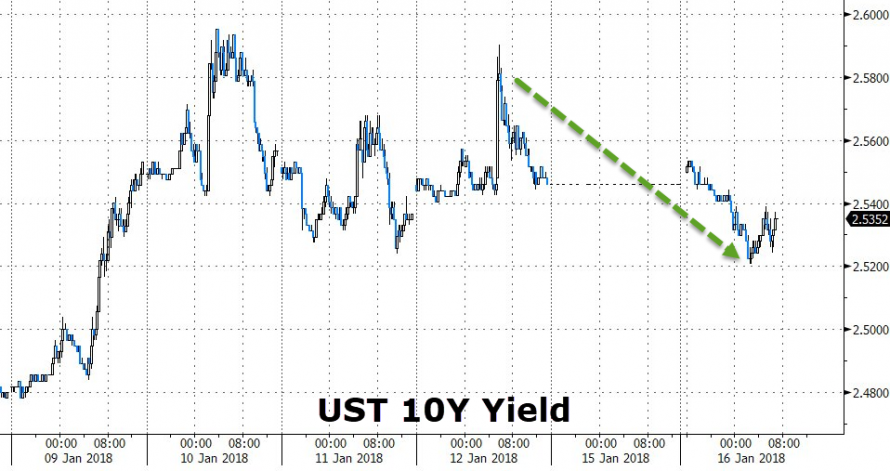 Perhaps Gundlach was right - Gross' bear call was premature?
And the US yield curve continues to collapse...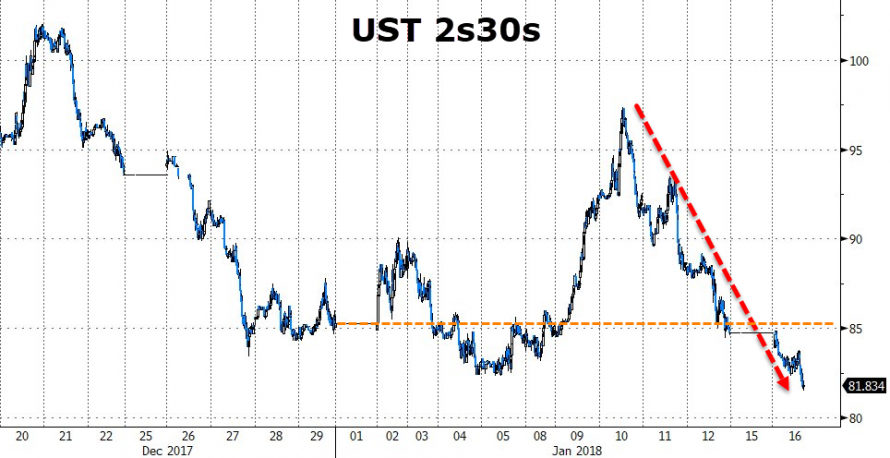 As Goldman notes, CFTC positioning signals investors also expect higher yields in 2018.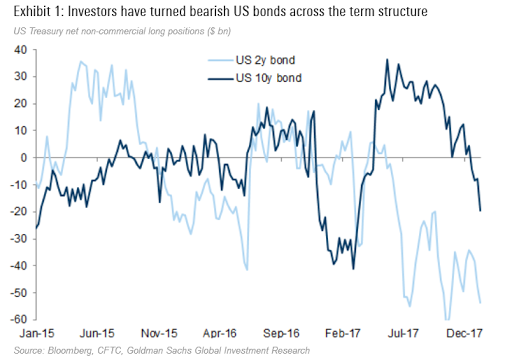 After bearish US 2y and bullish 10y positioning for much of 2017, 10y positioning has now become bearish as well. This is consistent with the investor feedback we received in our global strategy conference last week in London, where 60% of participants polled expect US 10y yields above 2.75% by 2018YE.
And while bank stock prices do not care, Citi's Net Interest Margin slid to an all-time low...