"Here, hold my beer..."
Today was The Dow's biggest point gain since the election - to a new record high above 26,100 (NOTE again that VIX ended the day higher - more call-buying?)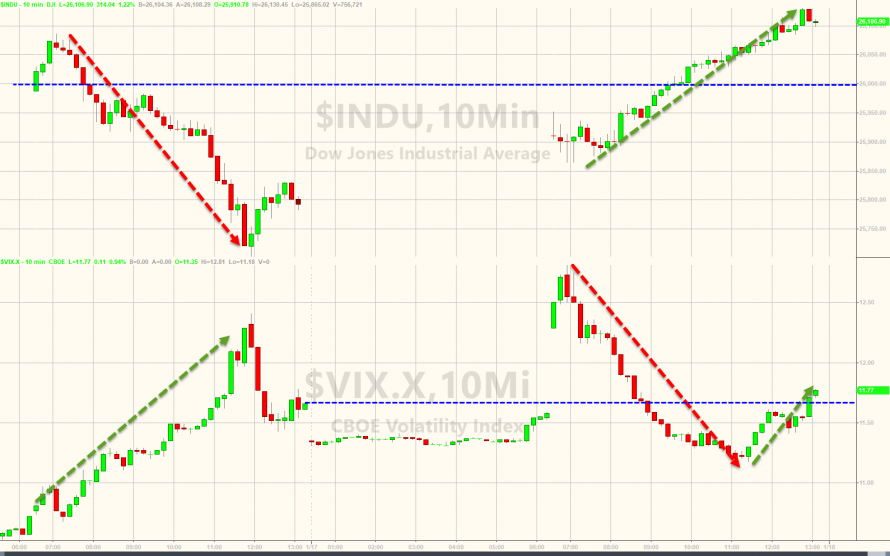 After the biggest reversal in 2 years, stocks exploded higher today (even with an opening dip)... (just look at the linear nature of the ramp higher... does that look human to anyone? Smells like automated buybacks being spread)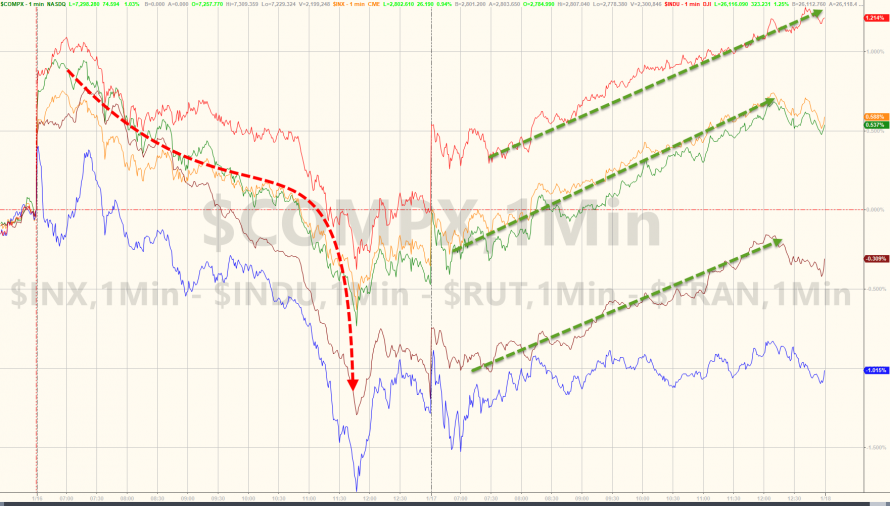 Trannies and Small Caps remain red on the week.
Futures show the chaotic trading this week, another overnight ramp, opening dump...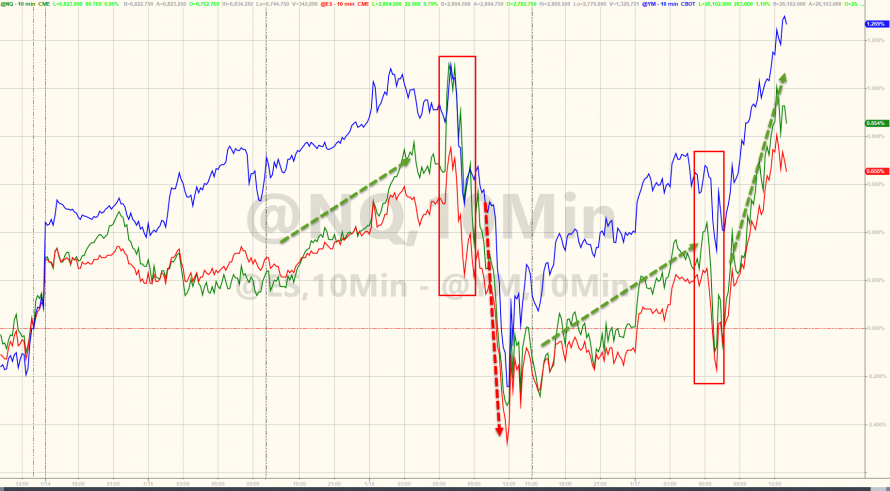 AAPL ran weekly stops on its headlines, then dropped, then ripped vertically to the highs of the day...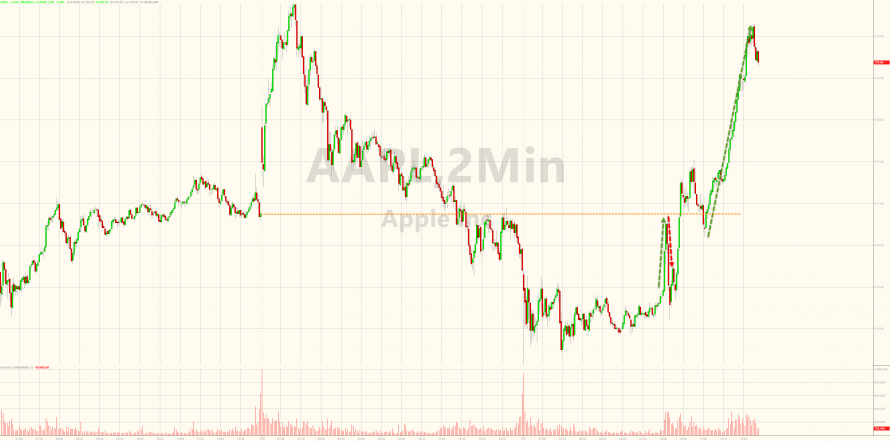 Facebook briefly went red for 2018 today...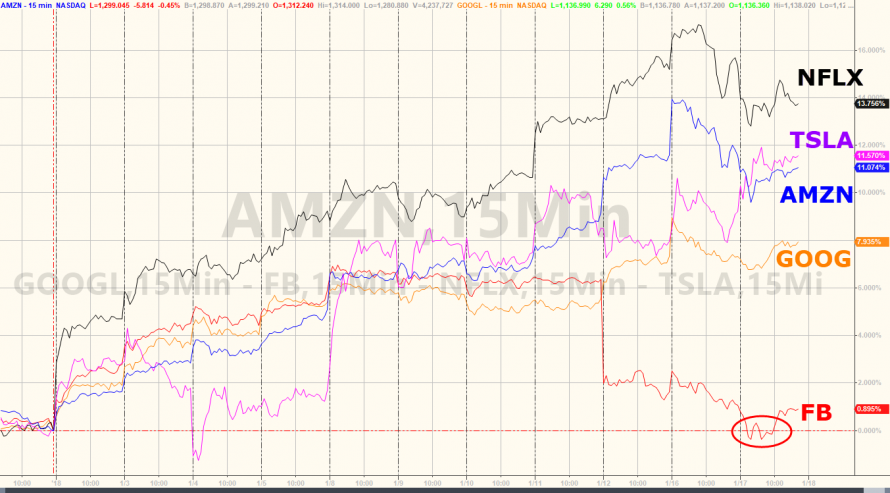 Semiconductor stocks exploded most since the election today with SOX breaking to a new record high...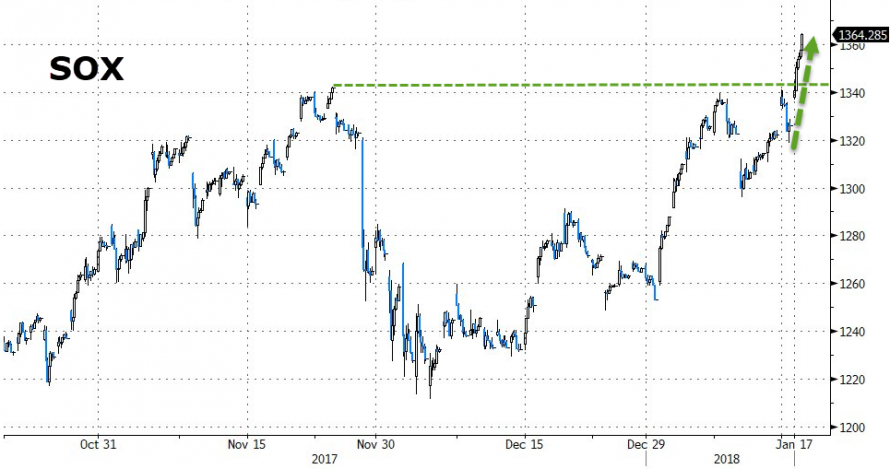 GS and BAC started the day off ugly but dip-buyers ran them higher by the close...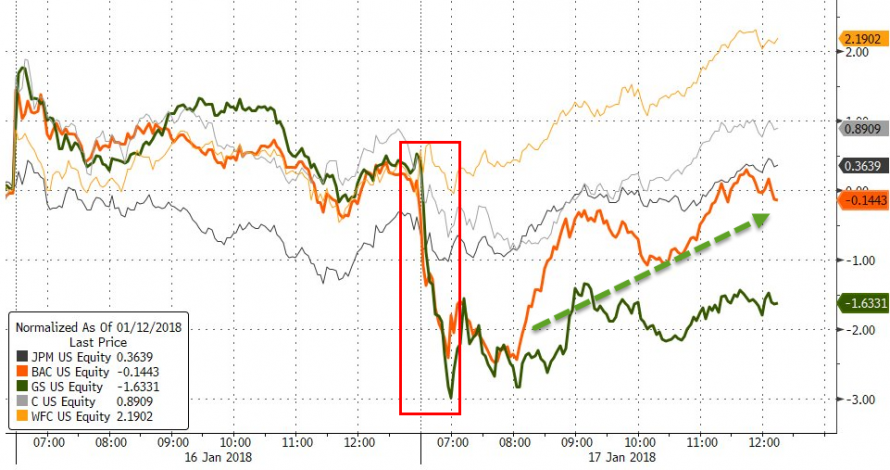 Treasury yields were higher today with the belly underperforming (2Y and 30Y +2bps, 5-10Y +4bps) - 30Y still lower on the week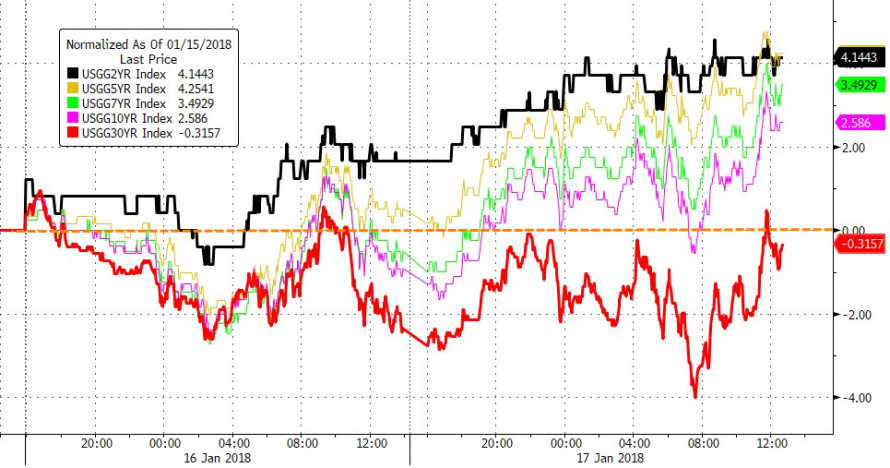 The yield curve flattened once again (2s30s -1bp on the day to 79bps - new cycle lows)...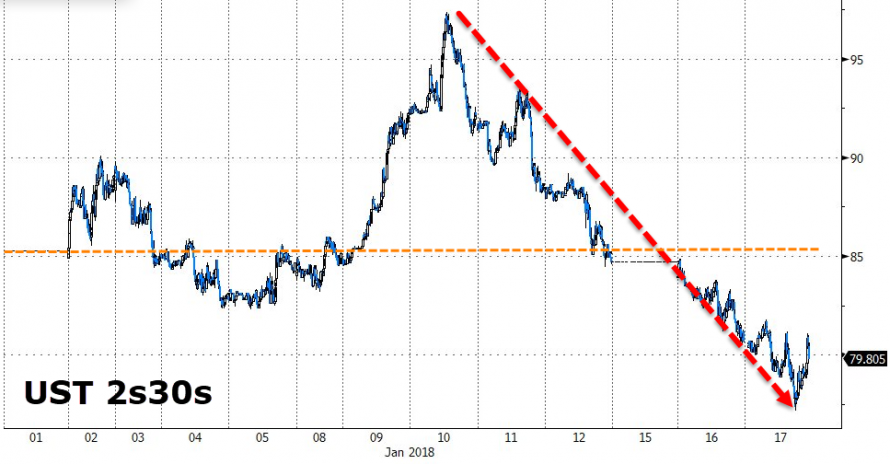 The Dollar Index was miraculously bid (off the lowest levels since Dec 2014) around 1400ET (AAPL repatriation headlines), everything got excited with a spike in the dollar...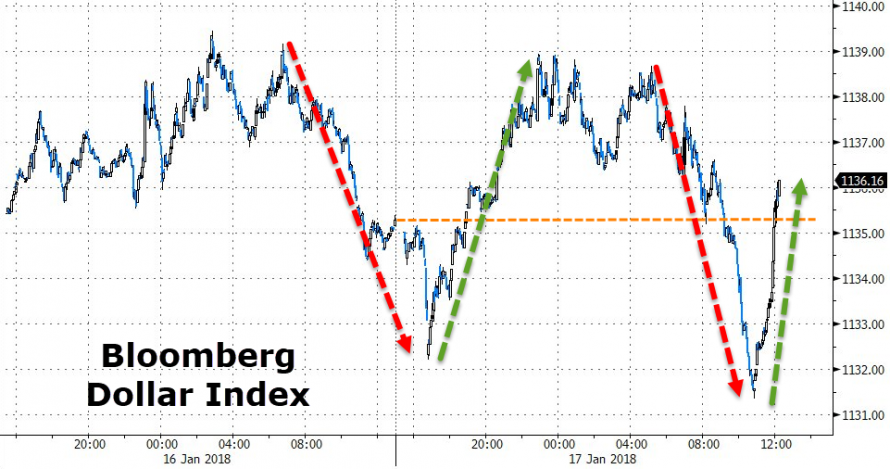 That sent USDJPY higher, slammed gold, and hit Treasury prices...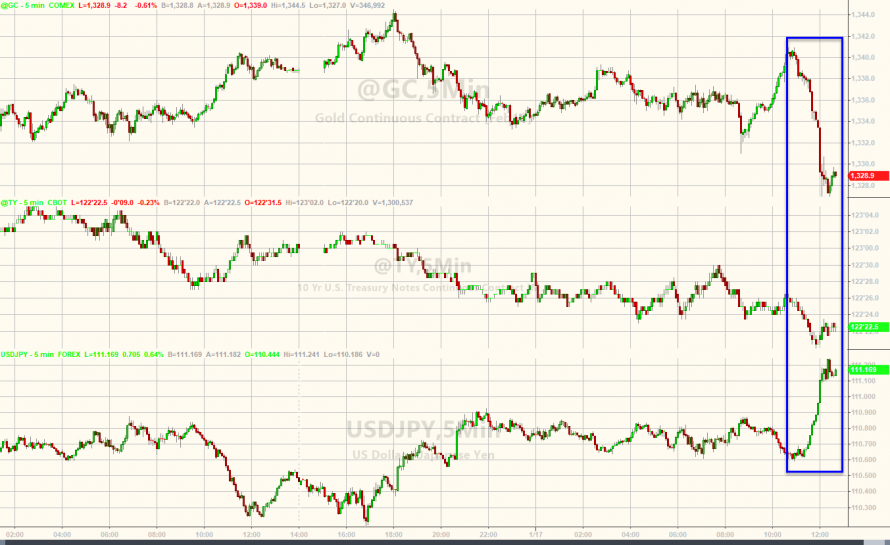 The Dollar's kneejerk higher sent commodities lower with all now in the red on the week...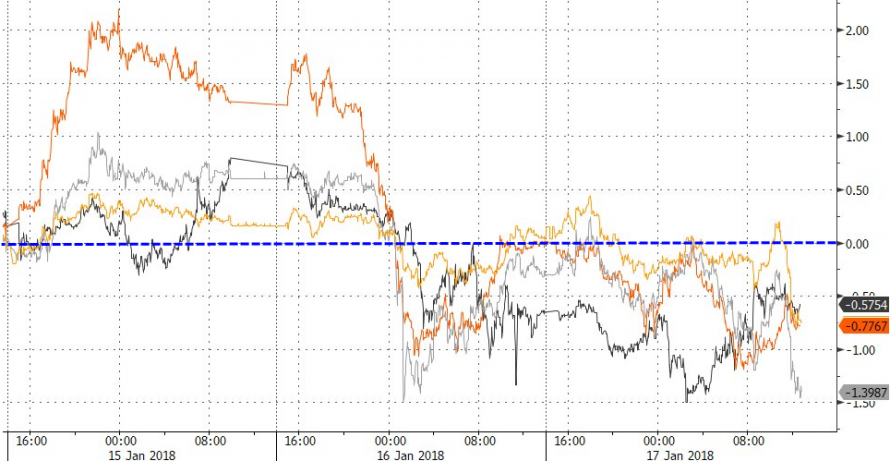 Having collapsed earlier in the day, Cryptocurrencies rebounded back to unchanged and beyond...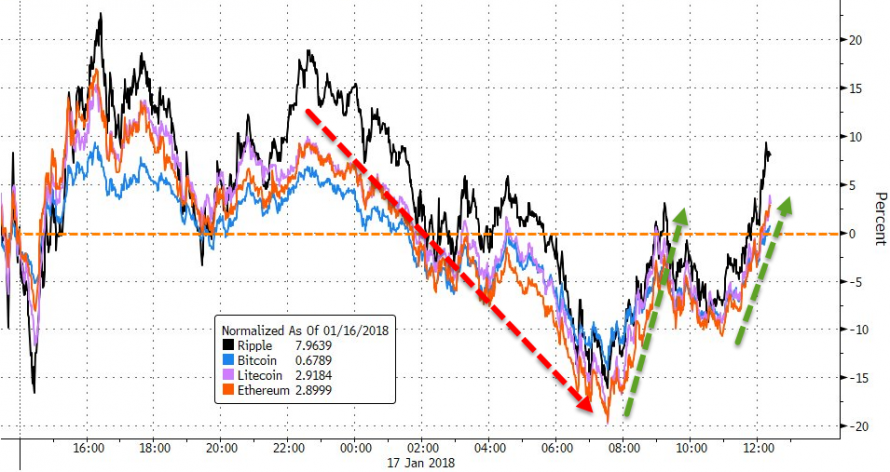 Bitcoin rebounded off plunge lows at $9200, surging back above $10,500...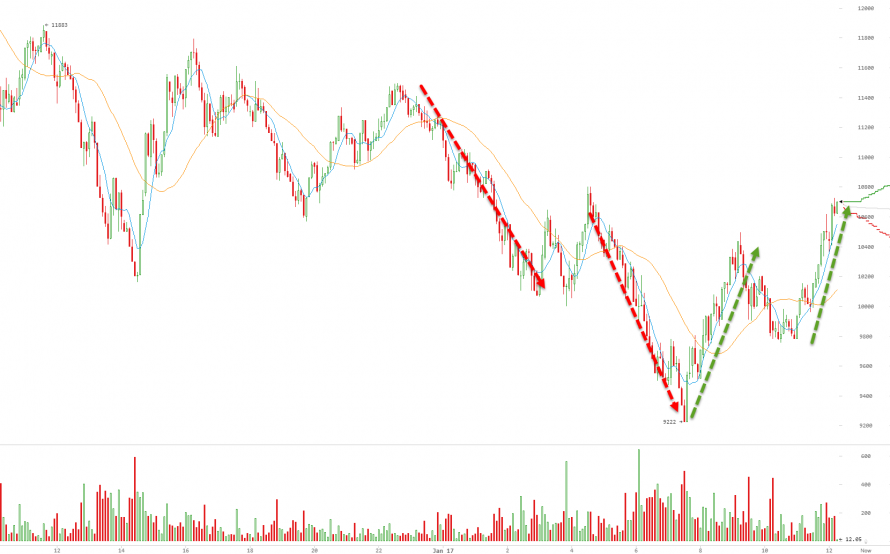 As a reminder, Bitcoin tends to have a seasonal tendency to drop into the lunar new year and rally out of it...