Overnight saw 10Y Treasury yields touch 2.64%, topping the post-election peak to its highest since September 2014 (and crossing Jeff Gundlach's "red line" for stock damage). However, the yield curve's bear-steepening may suggest a turning point.
10Y is up almost 30bps since The Fed hiked rates in December...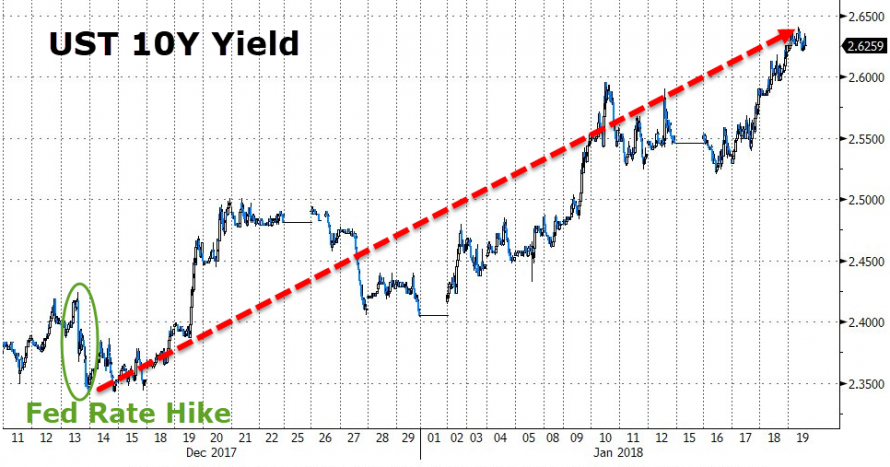 Highest 10Y since Sept 2014...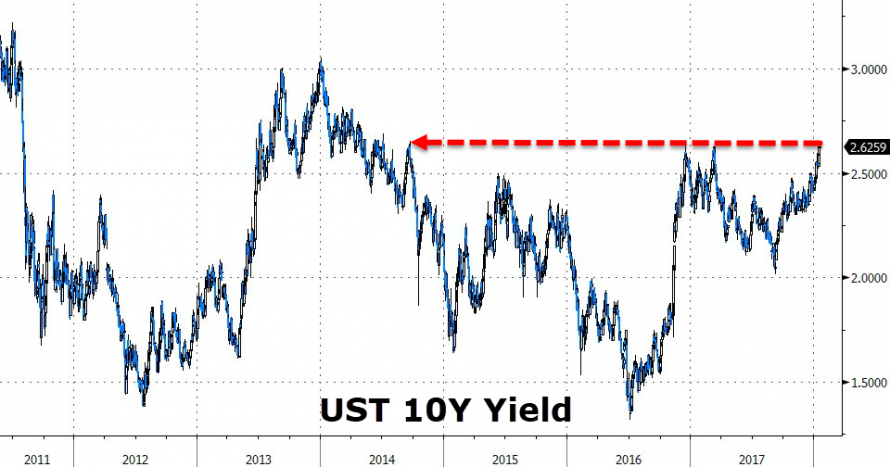 For some context across the curve, US Treasury Yields are the highest since...
1-Month: 2008
3-Month: 2008
6-Month: 2008
1-Year: 2008
2-Year: 2008
3-Year: 2008
5-Year: 2010
10-Yr: 2014
30-Yr: 2017
The question is, of course, what happens next? Extreme short positioning in Treasuries is likely not going to help but as Bloomberg points out, the 10Y-2Y spread is back at levels that have been greeted by aggressive flattening trades...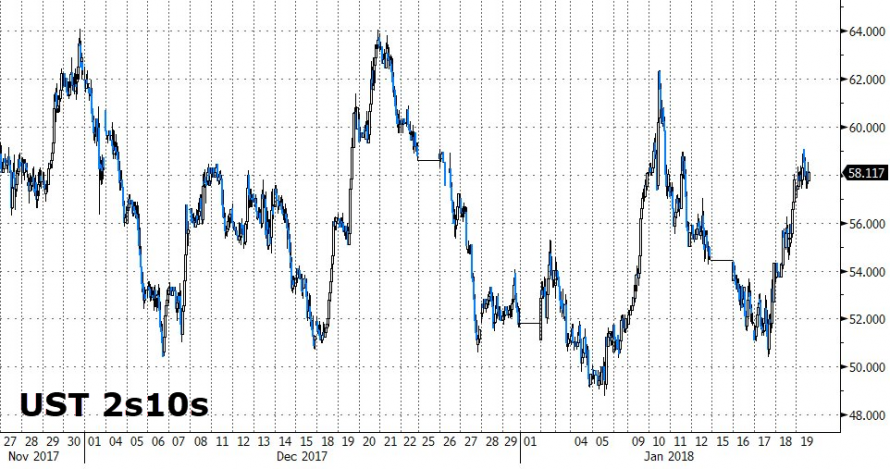 So will that stymie the surge in yields?
For now it appears Jeff Gundlach's warning about bonds damaging stocks at these levels is coming true...