Wynn Resorts share price is tumbling this morning after The Wall Street Journal reports "dozens" of people alleged sexual misconduct by Steve Wynn.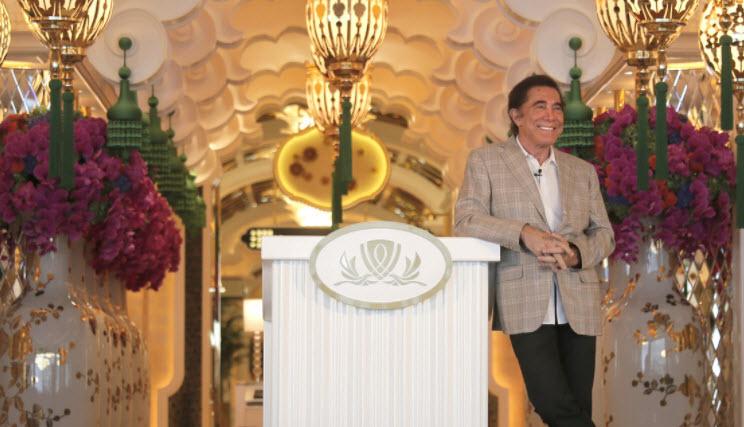 One such example that WSJ reports is as follows:
Not long after the billionaire casino mogul Steve Wynn opened his flagship Wynn Las Vegas in 2005, a manicurist who worked there arrived at the on-site salon visibly distressed following an appointment in Mr. Wynn's office.

Sobbing, she told a colleague Mr. Wynn had forced her to have sex, and she repeated that to others later.

After she gave Mr. Wynn a manicure, she said, he pressured her to take her clothes off and told her to lie on the massage table he kept in his office suite, according to people she gave the account to. The manicurist said she told Mr. Wynn she didn't want to have sex and was married, but he persisted in his demands that she do so, and ultimately she did disrobe and they had sex, the people remember her saying.

After being told of the allegations, the woman's supervisor said she filed a detailed report to the casino's human-resources department recounting the episode.

Mr. Wynn later paid the manicurist a $7.5 million settlement, according to people familiar with the matter.
The incident was referenced, in broad terms, in a lawsuit in which Mr. Wynn's ex-wife, Elaine Wynn, seeks to lift restrictions on the sale of her stock in Wynn Resorts Ltd.
Mr. Wynn responded to the allegations:
"The idea that I ever assaulted any woman is preposterous," adding that the instigation of the accusations is the "continued work of my ex-wife Elaine Wynn, with whom I am involved in a terrible and nasty lawsuit in which she is seeking a revised divorce settlement."
And the reaction in the stock price is not pretty...
Wynn concluded:
"We find ourselves in a world where people can make allegations, regardless of the truth, and a person is left with the choice of weathering insulting publicity or engaging in multi-year lawsuits. It is deplorable for anyone to find themselves in this situation."