Update: It appears Europe's dream lives another day. As we predicted, Pekka Haavisto has conceded defeat against the incumbent Finnish President Sauli Niinisto in the Finnish election vote, with "Trump-lite" Huhtasaari garnering 6% of the vote.
The incumbent was on 64.4 per cent of the vote, trailed by the Green Party's Pekka Haavisto, who came in at 11.2 per cent. Laura Huhtasaari of the populist-nationalist Finns Party and veteran Centre Party politician Paavo Vayrynen, who ran as an independent, garnered 6 per cent of the vote respectively. The results were based on a tally of ballots cast in advance voting. Election officials said 36 per cent of almost 4.5 million eligible voters had exercised that right.
"I thank you already, but let's not tear down the house yet," Niinisto said in an interview on YLE TV1 as the preliminary result was revealed. "We can't be sure yet, the election day can bring surprises."
*  *  *
First it was Nigel Farage, then Beppe Grillo, Frauke Petry, Alexis Tsipras, Marine le Pen, Geert Wilders, Victor Orban, Sebastian Kurz and so on, as one after another European populist, anti-immigrant leader emerged in response to the economic cataclysm unleashed by central banks over the past decade which left the "1%" better off than ever, at the expense of everyone else.
Now a new threat has emerged out of Finland, one which is petite, with blonde hair and blue eyes.
Laura Huhtasaari, a 38-year-old former teacher, is trying to bring anti-immigration, populist ideas back to mainstream Finnish politics and her campaign for the country's presidency has seen her reputation soar ahead of the first round of voting on Sunday.
In brief: she hates the European Union, cheered Brexit and supports Donald Trump — and believes Finland is more than ready for her brand of populism. And, according to Politico, of the eight contenders to be Finland's next president, "none stand out quite like Huhtasaari."
The candidate of the far-right Finns Party is an outlier in both style and substance. She won't win Sunday's presidential election but she's using her time in the spotlight to push her party's anti-immigrant, anti-establishment message.
As the UK's Express adds, her Finns Party has employed tactics from a variety of populist politicians, and is echoing Donald Trump with her "Finland first" slogan as well as French presidential candidate Marine Le Pen, who used nationalism as a key theme in her campaign. At the basis of her ideology, her eurosceptic rhetoric sounds a lot like that of former Ukip leader Nigel Farage, even telling of her admiration for the 53-year-old's Brexit campaign as she told supporters to "take their country back".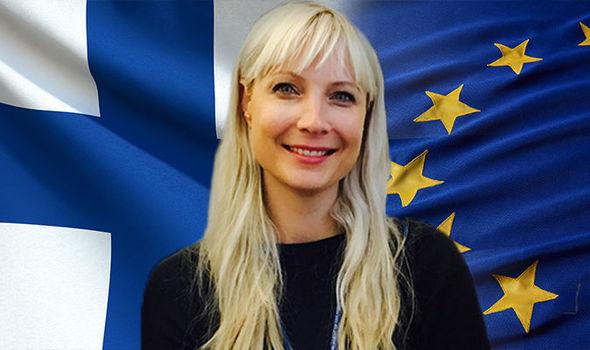 Finns Party deputy chairman and presidential candidate Laura Huhtasaari
Like her Euroskeptic, nationalist peers, she too claims the EU has turned "Finland into its province" and has railed against the country's political elite, who she argues do not represent the working class.
Huhtasaari has also demanded more immigration controls and has campaigned in favour of a burka ban – a far cry from Finland's traditionally subdued politics. She told Politico: "I'm here to remind people that the Finns Party is truly an alternative to the mainstream.
"I want to change the direction of Finland and take back our independence."
Huhtasaari is in her element on the campaign trail. Speaking in downtown Helsinki to a devoted crowd that braved the height of winter to hear her speak, she rolled out the greatest hits of her populist platform: ranting against a heavy-handed European Union, an out-of-touch Finnish political elite indifferent to the working class, and the perils of large-scale — mainly Muslim — immigration.
She broke up her speech by going off-script and engaging with the crowd, shaking hands and offsetting her fiery rhetoric with a smile before telling her supporters to "take their country back" and ending the 30-minute gathering with her rallying cry of choice: "Finland first!"
Speaking to Politico she also said that "Finland is a little bit late if you compare it to other European countries – anti-immigration parties are winning and people are waking up everywhere. They're waking up now here, too."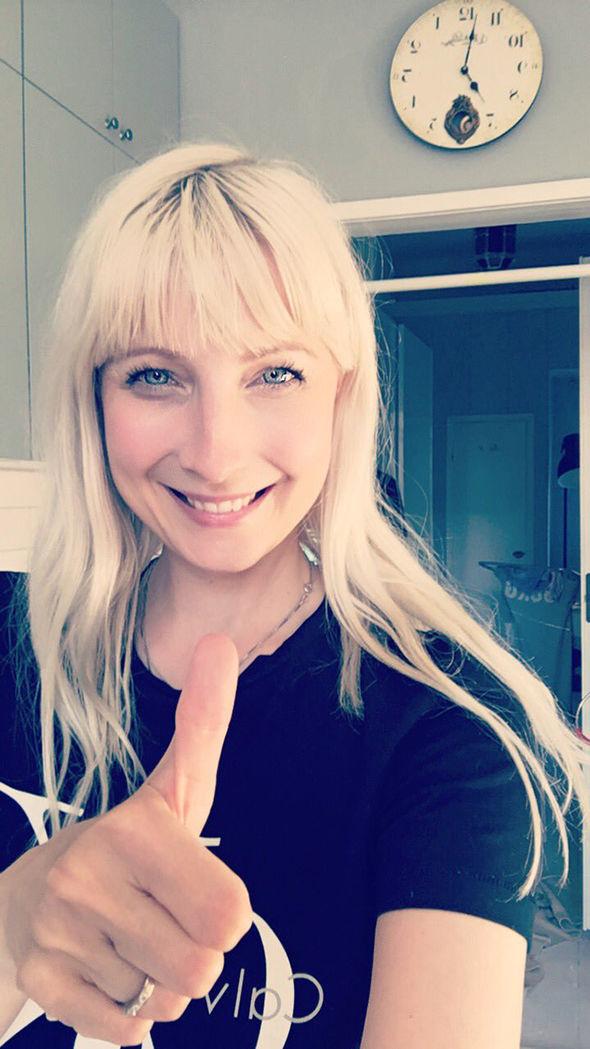 The 38-year-old has been compared to Marine Le Pen
Before entering parliament, Huhtasaari was a teacher of religion and taught children with special needs, and she's extended this personal touch to her politics. This has allowed Huhtasaari, the vice president of the Finns Party, to emerge as its public face, while Jussi Halla-aho, the party's leader and a member of European Parliament, stays in the background as a strategist.
Halla-aho has a reputation for being the enfant terrible of Finnish politics, shocking the establishment in the past by describing Islam as a religion of pedophiles, saying that Somalis were genetically predisposed to theft, and  that Greece's debt problems could only be solved with a military junta.
After a strong showing in the 2011 parliamentary election, the Finns Party became the country's second-most popular party in 2015 and joined the ruling coalition in parliament. However, the compromises needed to govern within a coalition and an unpopular austerity package removed their shine as a populist opposition party and saw their support fall.
Rebuilding and charting a new course forward has been the central mission of Huhtasaari's run for president, but gaining back the lost momentum is no simple task. While populist winds might be blowing elsewhere, the conditions don't look so favorable in Finland where the economy is recovering, the refugee crisis has slowed, and arduous Brexit negotiations have dampened any appeal for leaving the EU.
But while Huhtasaari and the Finns Party face a steep uphill climb, they've managed to have an effect on the election and Finnish politics at large. Years in government have allowed the party to pursue a stricter immigration policy, which in addition to Huhtasaari's tough stance, has shifted the debate during the election. According to Johanna Vuorelma, editor-in-chief of the Finnish news site Politiikasta, the Finns Party has succeeded in moving the country's immigration debate to the right, but has also given room for other candidates and parties to steal potential voters by adopting similar policies and rhetoric.
* * *
The rise of the Finns Party candidate has certainly not gone unnoticed, according to Tuija Saresma, an expert on right-wing populism at the University of Jyväskylä, who claims that "She's circulating the rhetoric of many other populist leaders. It doesn't matter if what she says is true or not, her supporters still stand by her. This is a new phenomenon for Finland."
"Before the rise of the Finns Party, we were used to a very subdued form of politics," Saresma said. "But that's changing. Politics is becoming more emotional."
Still, despite Huhtasaari's incredible rise, she is unlikely to snatch the presidency. Incumbent president Sauli Niinistö is extremely popular and recent polls suggest he will be re-elected without a major challenge. Furthermore, Huhtasaari's poliitcal inexperience has shown at times during the election campaign: she's struggled with policy issues in televised debates, was criticized for being unable to stop reciting slogans during an interview with the state broadcaster YLE, and has been accused of plagiarizing her thesis.
Still, she's managed to emerge from the fray largely intact and has no plans of changing her brand as Finland's leading populist insurgent. To be sure, Huhtasaari's newfound niche in Finnish politics represents the latest major headache and newest threat for the EU and her profile shows no signs of diminishing.
"I look at Nigel Farage's example. It took 17 years, but Brexit came," Huhtasaari said. "I don't plan to wait that long."
Finland's presidential elections are set to be held today, 28 January, with a second round on 11 February if necessary.