Last week we noted the surge in North Korean officials ransacking homes and raiding farms in order to feed their starving army, and now North Korea's armed forces have reportedly scaled back their winter military exercises, which US officials have cited as a sign that the economic pressures brought by international sanctions are finally finding success, according to the Wall Street Journal - though North Korea has carried on a brisk black-market business with many countries, including China, despite these restrictions.
South Korea recently agreed to suspend military exercises until April after the warring neighbors agreed to a detente ahead of the Winter Games in PyeongChang. In one of the most significant gestures of unity between the two countries in decades, South Korean President Moon Jae-in and North Korean leader Kim Jong Un agreed to field a joint women's field hockey team at the upcoming games.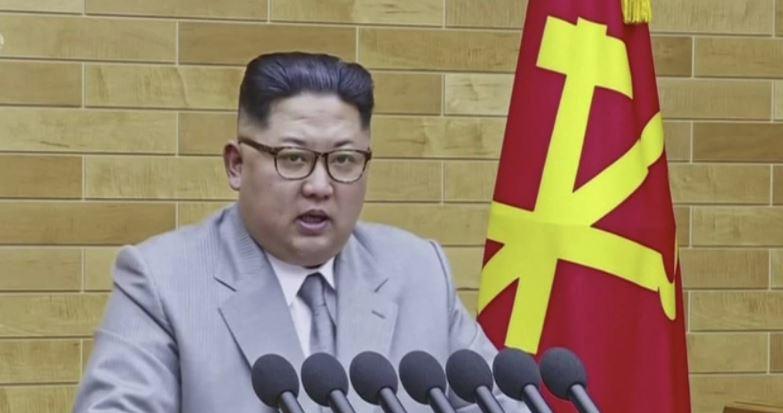 As WSJ points out, the military exercises, which typically run from December through March, were slow to get started and are less extensive than usual, according to American officials familiar with intelligence reports and experts outside the government.
On one hand, the North, which has one of the largest standing armies in the world, could be trying to conserve resources after the UN Security Council passed sanctions last year banning the export of North Korean coal while severely restricting imports of oil, which the council hoped would help constrain the North's nuclear program.
Already, observers are saying skimping on the exercises could detract from the army's "ground readiness."
"Where this will have an effect is on ground force readiness," said Joseph S. Bermudez Jr. , a military analyst for 38 North, a website on North Korean affairs run by Johns Hopkins University's U.S.-Korea Institute. "Military units have to train to maintain their proficiency."
To be sure, the sanctions have done little to forestall the North's nuclear and missile programs, which CIA Director Mike Pompeo recently warned are just "a handful of months" away from being able to build and ICBM capable of reliably striking targets within the US.
Indeed, during a New Year address, North Korean leader Kim Jong Un called on his generals to "mass-produce nuclear warheads and ballistic missiles." North Korean officials have insisted that recent talks with Seoul center on Pyongyang's participation in the Winter Olympics in South Korea, rather than on its nuclear program.
However, a wave of defections across the DMZ - something that hadn't been seen in nearly a decade - and an upswing in executions against political officers for corruption are signs of strain, according to the Wall Street Journal.
"We are seeing defections happening in areas where we don't generally see them, for example crossing the DMZ," said Gen. Vincent K. Brooks, the top U.S. commander in South Korea, referring to the demilitarized zone that divides the Korean peninsula.
"We're seeing some increase in executions, mostly against political officers who are in military units, for corruption," the general said. He said the moves "are really about trying to clamp down as much as possible on something that might be deteriorating and keeping it from deteriorating too quickly."
Foreign diplomats in the capital Pyongyang say these factors haven't begun to seep into daily life in the country's showcase capital. While there are no signs of instability yet, some indicators of stress are beginning to emerge.
North Korea's armed forces have long struggled with tight budgets and antiquated hardware. A declassified 2015 report by the US Army on North Korea's military noted that "the amount of time spent on larger exercises pales in comparison to most Western militaries."
Still, North Korea retains what military sources described as "asymmetric" capabilities, which will help offset deficiencies in its army and air force. These include chemical weapons, artillery capable of hitting the South Korean capital, special-operations forces and Pyongyang's missile and nuclear programs.
One obvious sign that winter exercises have been toned down has been a drop in public appearances by Kim at training events and bases. By this time last year, Kim had been observed at a winter river-crossing maneuver, an artillery exercise, and an air-combat competition.
This has inspired speculation that Kim might cancel the rest of the exercises altogether.
A third reason behind the cutbacks could be a drought that has limited food supplies in the notoriously isolated nation.
Bermudez of 38 North cited two reasons for the downturn in winter training. "One probable reason for it is the impact of sanctions because military exercises require fuel, which is a tight commodity now," he said. "Another factor is that they are facing food shortages due to floods and drought."
Meanwhile, the US Navy is pushing to begin "hail and query" searches of ships suspected of illegally transferring oil or other goods to North Korean ships in violation of the sanctions.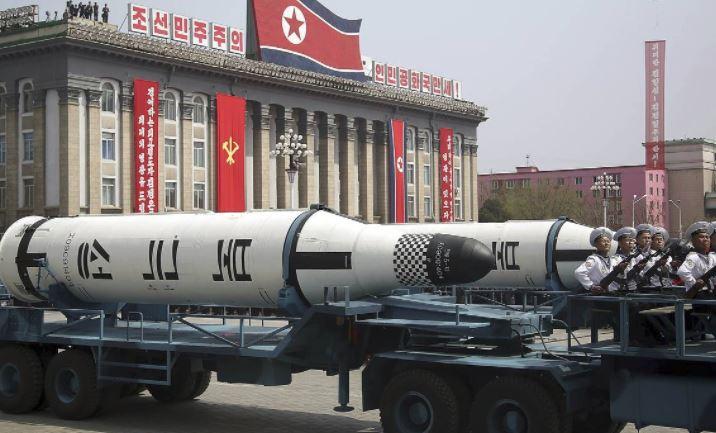 Still, Kim appears to be riding high, thanks to the tremendous propaganda victory that warming relations with the South represents. Satellite imagery has shown extensive preparations for a large military parade in Pyongyang that US and South Korean officials believe will be held on the eve of the Winter Olympics' opening ceremony next week.