The Conference Board's Consumer Confidence headline measure beat expectations in January (printing 125.4 against expectations of 123.0), rebounding from its December drop.
However, the bounce was once again predicated on 'hope' as current situation confidence actually dropped modestly...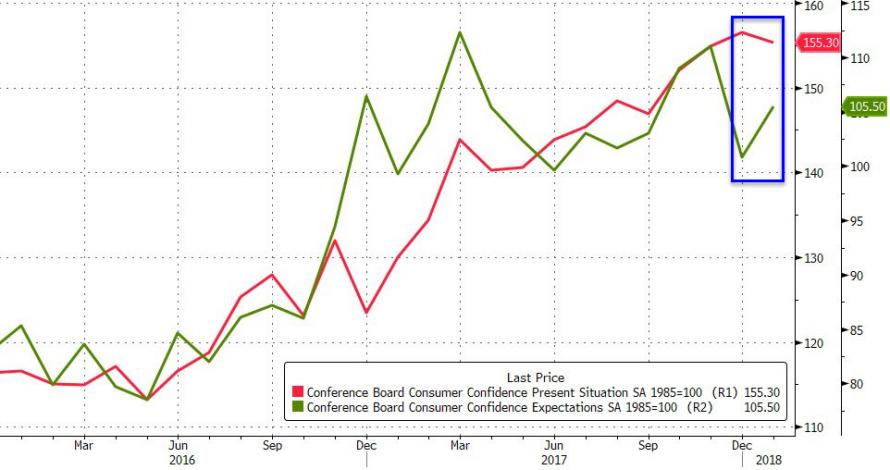 "Consumer confidence improved in January after declining in December," said Lynn Franco, Director of Economic Indicators at The Conference Board.
"Consumers' assessment of current conditions decreased slightly, but remains at historically strong levels.

Expectations improved, though consumers were somewhat ambivalent about their income prospects over the coming months, perhaps the result of some uncertainty regarding the impact of the tax plan. Overall, however, consumers remain quite confident that the solid pace of growth seen in late 2017 will continue into 2018."
Consumers' optimism about the short-term outlook improved in January, following a sharp decline in December. The percentage of consumers anticipating business conditions to improve over the next six months increased marginally, from 21.6 percent to 22.0 percent, while those expecting business conditions to worsen increased from 9.0 percent to 9.8 percent.
However, regarding their short-term income prospects, the percentage of consumers expecting an improvement decreased from 22.7 percent to 20.4 percent, while the proportion expecting a decrease also declined, from 9.0 percent to 7.7 percent.
As a reminder, the yawning gap between exuberant confidence and desperately low savings rates has not ended well in the past...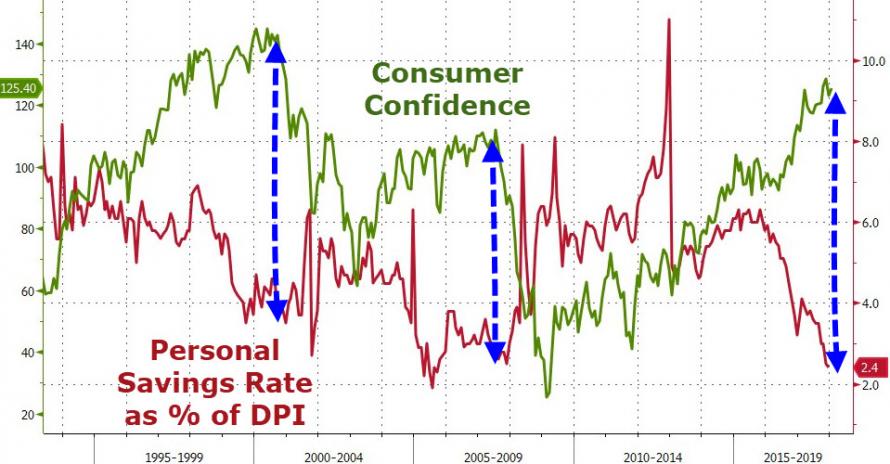 And with more Americans than ever before now confident that stocks will rise in the next 12 months...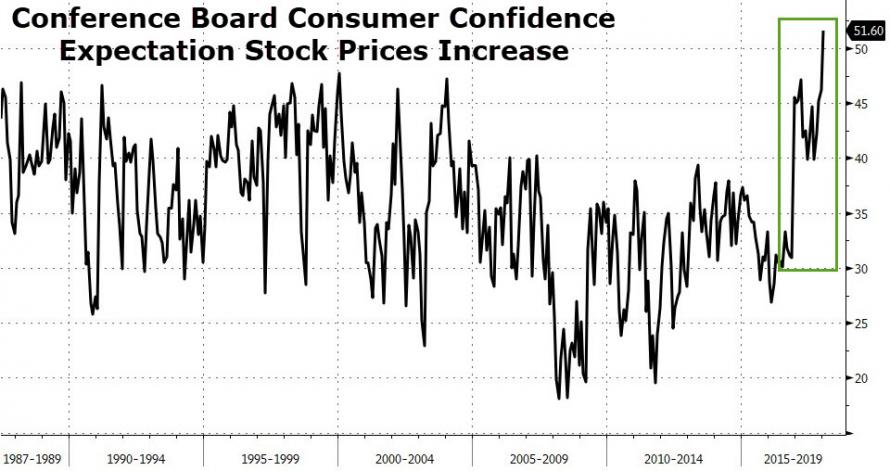 What could possibly go wrong?