After melting up into the close on Friday, US equities are tumbling (following China's lead) as the Dollar and bond prices slump.
Following another ugly night in China...
The Dow is down over 250 points in the pre-open futures market...
UnitedHealth, CVS Health, Anthem, and Aetna among health care stocks tumbling following Amazon-Berkshire-JPMorgan announcement... (NOTE: AMZN, NRK, and JPM are also all lower this morning)
The health care supply chain space and drugmakers are slipping in pre-market trading along with insurers; ESRX -6.5%, CSV -5.5%, RAD -3.6%, WBA -3.5%, TEVA -5.6%, MYL -3.1%, ENDP -2.6%, VRX -2.5%, HZNP -2.2%, UNH -6.6%, CI -5.3%, CNC -5.2%, ANTM -5.1%, HUM -3.9%, AET -2.5%,
VIX is surging above 14...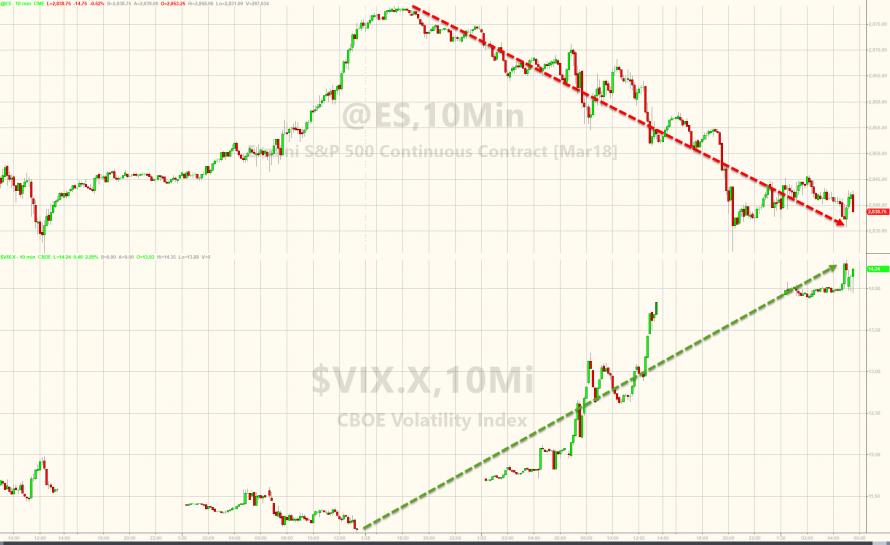 As the dollar sinks back from Trump rescue highs...
The Dollar Index is at a key level...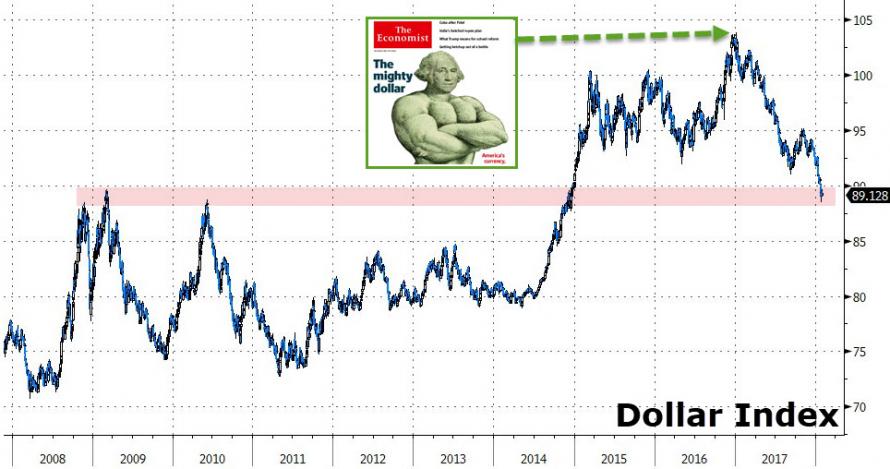 And bond yields are higher despite the stock weakness...
If the Dow holds these losses, this would be the first consecutive triple-digit drop since April 2017!