The number of parallels between the Steinhoff's "accounting-irregularities" scandal and the collapse of Enron just keep growing.
As the Financial Times reported today, the global retail conglomerate, which is embroiled in one of South Africa's largest-ever accounting scandals, and even ensnared the ECB which bought Steinhoff bonds only to liquidate them a few months later when the company was downgraded to deep junk, has referred its former chief executive to the police.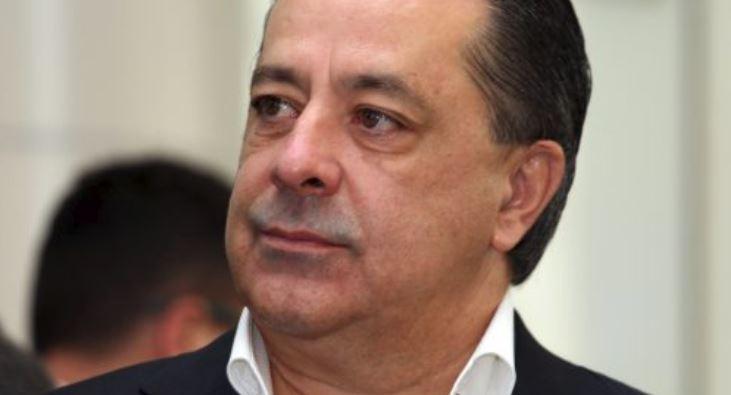 Former Steinhoff CEO Markus Jooste
Steinhoff acting chairwoman Heather Sonn told South Africa's MPs on Wednesday that Markus Jooste - who resigned late last year after the company's auditor refused to sign off on its 2017 earnings, bringing the accounting "irregularities" to light - has been referred to the Hawks, the country's elite anti-corruption unit.
"The matter is now in the hands of the Hawks for further investigation and prosecution," Sonn said, adding that the company acted after finding evidence of transgressions" by Mr Jooste.
Per Bloomberg, Steinhoff still doesn't know - or at least, has not publicly disclosed - the origin of its faulty accounting practices, and is conducting its probe as quickly as possible, Sonn said.
Sonn is appearing at a hearing called by three parliamentary sub-committees to learn more about the crisis and the company's investigation. Ex-chairman and biggest shareholder Christo Wiese also gave evidence, the billionaire's first public outing since the start of the crisis. He described news of the wrongdoing as a "bolt from the blue."
After the company revealed late last year that years of financial results could potentially be invalidated - and that, at least, it could not guarantee the accuracy of its 2016 and 2017 reports - most of its creditors pulled their funding, creating a liquidity crisis. This has been a major problem for the company's shareholders and lenders - a group which formerly included the ECB.
The stock of scandal-plagued Steinhoff plunged to near worthlessness in December after news of the scandal broke. The selloff hammered Wiese, the company's largest shareholder and (formerly) South Africa's fourth-richest man. During the selloff, Wiese was forced to sell Steinhoff shares and some of his other holdings during a painful margin call. 
As we pointed out, Weise was caught in a "margin call death spiral", where he was forced to liquidate increasingly more assets to meet liabilities following the plunge in value of his Steinhoff holdings: and the more he sold, the more he had to sell.
Meanwhile, the suspicion that some investors may have had foreknowledge of the scandal was raised by a Bloomberg report last year that a unit of Barclays Africa separately applied for liquidation of a company called Mayfair Speculators Pty Ltd., which owns racehorses, property and Steinhoff shares and is linked to former CEO Jooste.
Mayfair is being probed by the bank for moving 1.5 billion rand of assets to its holding company in August ahead of information about Steinhoff's accounting irregularities being released.