---
Is Facebook's Ban On Crypto Ads In Anticipation Of A Litecoin Integration
Authored by Dennis Consorte via Cryptosumer,
In early January rumors started spreading about whether Facebook would either adopt Litecoin or create its own cryptocurrency. On Tuesday, Facebook announced that it would block all cryptocurrency and ICO advertising on its platform.
Coincidence? Let's look at the details.
Between December 6th and 17th of 2017, Litecoin (LTC) tripled in value, from $102.93 to $360.66 according to CoinGecko. Three days after it started to decline from its all-time-high, Charlie Lee, the founder of Litecoin announced that he sold off all of his LTC. Since then, Litecoin has been on a mostly downward trend and currently sits at $159.50.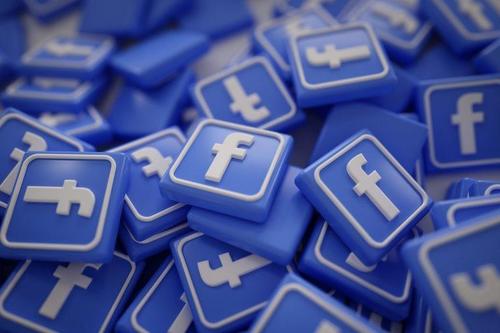 There has been some speculation about whether Lee's sell-off had an impact on the prices of Litecoin, and there have even been accusations of insider trading, given that he was the Director of Engineering at Coinbase. He denies these allegations and explained that his decision to dump his LTC was to remove any sort of conflict of interest between his influence and any potential gains. Taking the financial gains out of the equation, it stands to reason that Lee may now tweet more freely about his thoughts while focusing on his skills as an engineer.
At the time that Lee sold off his LTC, Coinbase announced the appointment of Facebook executive, David Marcus to their board of directors. David Marcus is the Head of Messenger at Facebook, with expertise in mobile-first products. Prior to that, he was President of PayPal, where he accelerated the overall growth of the company. The appointment of Marcus to the Coinbase board of directors sparked some speculation.
Tom Luongo published the story on December 20, which was later picked up by Zero Hedge and various other publications. According to Luongo, Charlie's announcement prompted a big sell-off in the wake of Coinbase adding Bitcoin Cash (BCH) to its platform. He saw the negative response from the market as temporary, though Litecoin is still on a decline.
From a technology standpoint however, it's a promising coin. It's lighter, faster and cheaper than Bitcoin, is fully capable of smart contracts and according to Luongo, it has a "payment processing layer to facilitate point-of-sale convenience while retaining proof-of-work security." It has the sort of technology built into it that an organization like Facebook might find appealing.
Two weeks after this speculative article came out, Mark Zuckerberg announced that he's "looking into cryptocurrency." In his January 5th announcement on Facebook, Zuckerberg said:
"Back in the 1990s and 2000s, most people believed technology would be a decentralizing force. But today, many people have lost faith in that promise. With the rise of a small number of big tech companies - and governments using technology to watch their citizens - many people now believe technology only centralizes power rather than decentralizes it. There are important counter-trends to this - like encryption and cryptocurrency - that take power from centralized systems and put it back into people's hands. But they come with the risk of being harder to control. I'm interested to go deeper and study the positive and negative aspects of these technologies, and how best to use them in our services."
This brings us to today. According to a CNBC article by Kurt Wagner, "Facebook is banning all ads that promote cryptocurrencies, including bitcoin, in an effort to prevent people from advertising what the company is calling 'financial products and services frequently associated with misleading or deceptive promotional practices.'" In other words, if you launch an ICO, or want to promote a cryptocurrency-related group or business, you're probably out of luck, no matter how legitimate your business is.
Litecoin founder Charlie Lee previously tweeted that in 2018 there will be "One huge unexpected surprise."
The Litecoin team has been hard at work working with companies to support Litecoin. Nothing to announce yet, but here's what's in the works:

Merchant processor
Popular online wallet
Goods trading platform
One huge unexpected surprise. 😀

2018 will be a good year for Litecoin!

— Charlie Lee [LTC] (@SatoshiLite) December 20, 2017
If indeed Facebook is looking to tie its business to cryptocurrency and/or blockchain technology, as Zuckerberg himself has suggested, whether it's by way of Litecoin or some other technology, then it stands to reason that such a ban on advertising would clear out the competition and would allow Facebook to corner the market on this technology, using their tremendous platform to push it out to a massive audience.
It's only a matter of time before we are able to confidently analyze the motivation behind Facebook's ban on crypto advertising. It could very well be that they genuinely want to prevent scammers from taking advantage of their audience. On the other hand, it is entirely possible that they are paving the way for a new Facebook coin offering, utilizing the blockchain to facilitate transactions on Facebook to purchase goods, advertising space and other things of value.