The months-long will-they-won't-they back-and-forth between South Korea's various regulatory bodies and the cryptocurrency market is finally nearing its final moment of clarity.
Today, in one of the more concrete indications that South Korean regulators aren't planning a China-style stampout of the cryptocurrency market, the country's finance minister assured jittery traders that the country is not planning to ban cryptocurrency trading - a possibility that has been raised several times in recent months, sending bitcoin plunging on every occasion.
According to CoinDesk, Kim Dong-yeon said, "there is no intention to ban or suppress cryptocurrency [market]," in response to a question from a lawmaker about the government's plans to regulate the industry.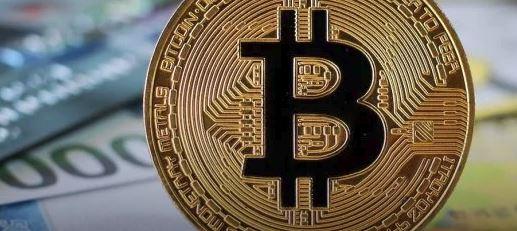 Instead of taking the dramatic step of shutting down all local exchanges - like China did - the minister assured his audience that, just as we reported last month, "regulating exchanges is [the government's] immediate task."
Reports that South Korea was considering a cryptocurrency ban hammered the market in December. Officials reportedly believed the market was overheating and required more scrutiny. However, officials quickly backtracked, and South Korea's presidential office clarified on Jan. 11 that a plan to ban trading cryptocurrencies "is one of the measures prepared by the Ministry of Justice, but it's not a measure that has been finalized."
That plan has reportedly now been thrown out.
Instead, yesterday saw the introduction of new rules banning the use of anonymous virtual accounts for trading - from now on, South Koreans will need to use their real names on bank and exchange accounts. Furthermore, authorities said traders who don't comply will face penalties.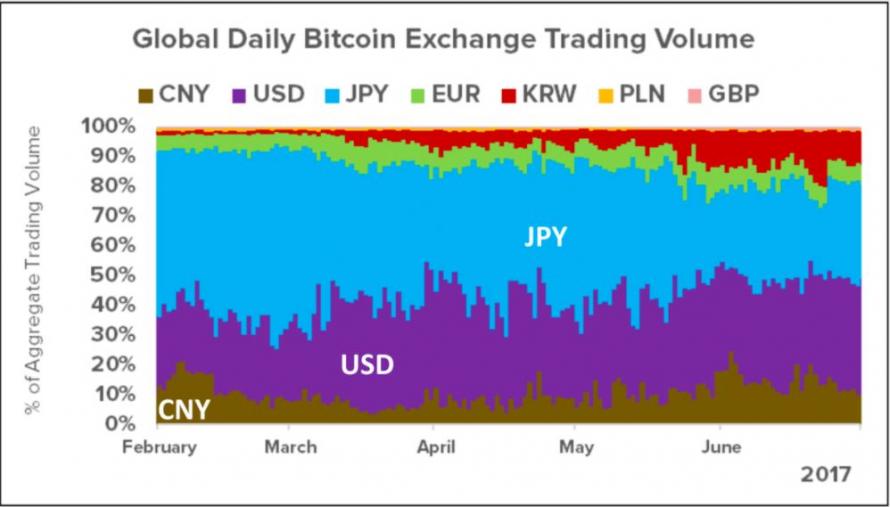 As the above chart shows, South Korea is one of the world's biggest markets for trading bitcoin and other digital currencies. But as China's crackdown demonstrated, an outright ban in South Korea probably wouldn't have a lasting impact on the market; many of the businesses would simply migrate to more open economies, and domestic traders would take their business to foreign exchanges.
Despite the reassurances, bitcoin and the other large cryptocurrencies were extending this week's weakness Wednesday morning following President Donald Trump's first State of the Union address.