Rule, Britannia?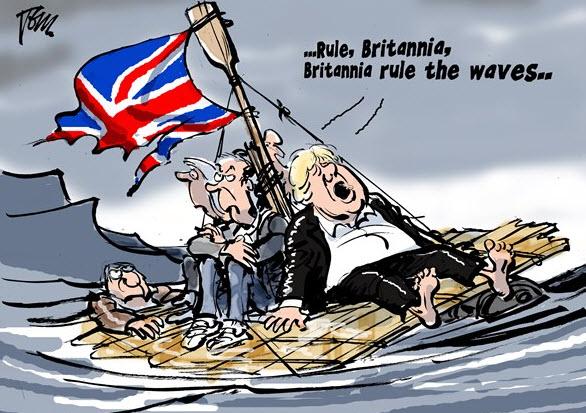 The recent commissioning of HMS Queen Elizabeth, Britain's largest ever warship, certainly made waves. Much has been made of the state of the art vessel which will bring a massive leap in capability to the fleet.
However, as Statista's Niall McCarthy points out, redundancies have left the Royal Navy with only 29,280 personnel and that lack of manpower has created a serious dent in its strength and readiness.
You will find more statistics at Statista
It recently emerged that a trio of Russian naval vessels transiting the English Channel were intercepted by a British mine-hunter rather than one of the fleet's frigates, due to a shortage in vessels and personnel.
The British Ministry of Defense usually publishes details of such events but on this occasion, HMS Cattistock's Russian rendezvous was kept away from the headlines. 

Today, the service has 73 commissioned ships, 20 of which are major surface combatants, along with 10 submarines.
Its 29,000 personnel pales with numbers historically. In 1945 at the end of Second World War, the Royal Navy has 861,000 personnel, a number that fell to 128,000 in 1955 and 62,000 in 1991 when the Berlin Wall came down. By 2000, naval manpower shrunk to 38,880 before reaching today's historic low.