It is clear that whatever is in 'the memo' will reflect poorly on The FBI (past, and perhaps present).
FBI Director Christopher Wray was allegedly "shocked to his core" after viewing the four-page FISA memo Sunday night - hours before asking Deputy FBI Director Andrew McCabe to step down, according to journalist Sara Carter.
That is likely why Wray opposed the release of the memo:
"With regard to the House Intelligence Committee's memorandum, the FBI was provided a limited opportunity to review this memo the day before the committee voted to release it. As expressed during our initial review, we have grave concerns about material omissions of fact that fundamentally impact the memo's accuracy," the FBI said in a statement.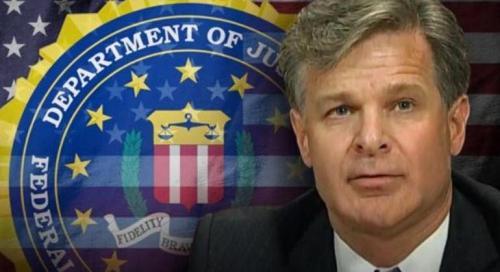 But now, according to CBS News senior national security analyst Fran Townsend, FBI director Christopher Wray is prepared to issue a rebuttal if the White House releases Rep. Devin Nunes's classified memo alleging inappropriate surveillance of the Trump campaign by the FBI and Justice Department.
Townsend, who served as homeland security adviser to President George W. Bush, told "CBS This Morning" she believes the FBI is worried about both the accuracy of the memo's contents and what it may reveal about their sources and methods.  
"I think we have to remember the Nunes memo is an advocacy piece. It's not a fact piece. This is Chairman Nunes' summary of what he believes the abuses are. For that reason, it's one-sided," Townsend said.  
Townsend, who spent 13 years at the Justice Department, said it's simply "not possible" for one partisan actor to push through a FISA warrant or to obtain one based on a single piece of evidence.
"There's multiple internal reviews in the FBI, there's a legal review at the Justice Department, it goes to the attorney general, or in this case, the deputy who reviews it and then it goes to an independent federal judge who looks at it. No FISA warrant relies on a single piece of evidence. So if the allegation from Chairman Nunes is that they relied solely on the Steele dossier, that's not possible. It never happens," she said.
Of course, given the allegedly terrible picture the memo paints of The FBI, it is perhaps not entirely surprising that Wary would oppose its release and rebutt its accusations.