Everything (except gold) was hammered today from the end of Asian trading... (even if the machines did try their best to rally stocks)...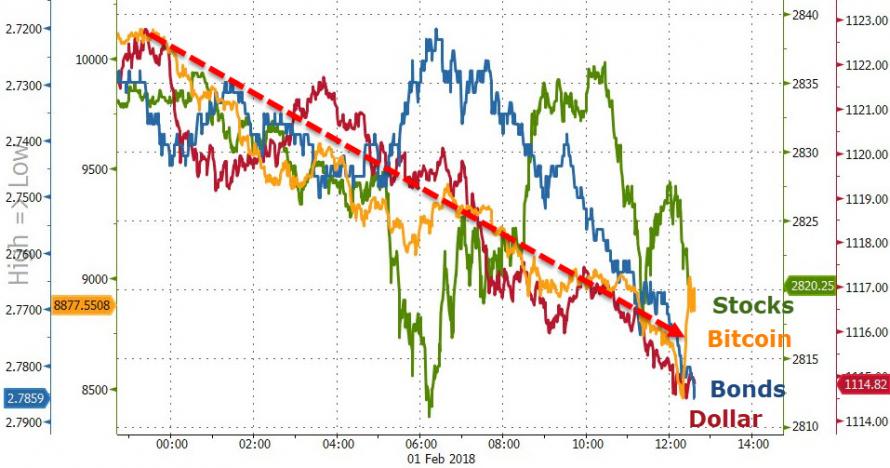 But, as Bob Pisani explained, the most important thing is... "Nothing to see here... move along..."
China ugly overnight...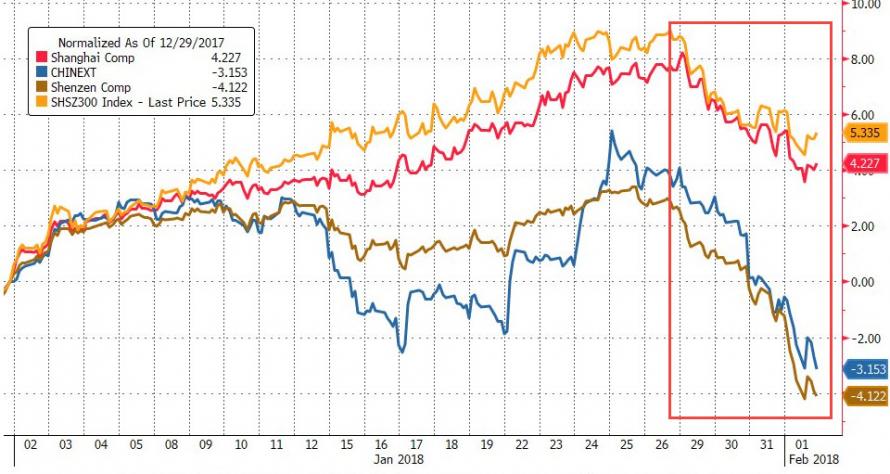 European stocks are suffering (DAX below key support)...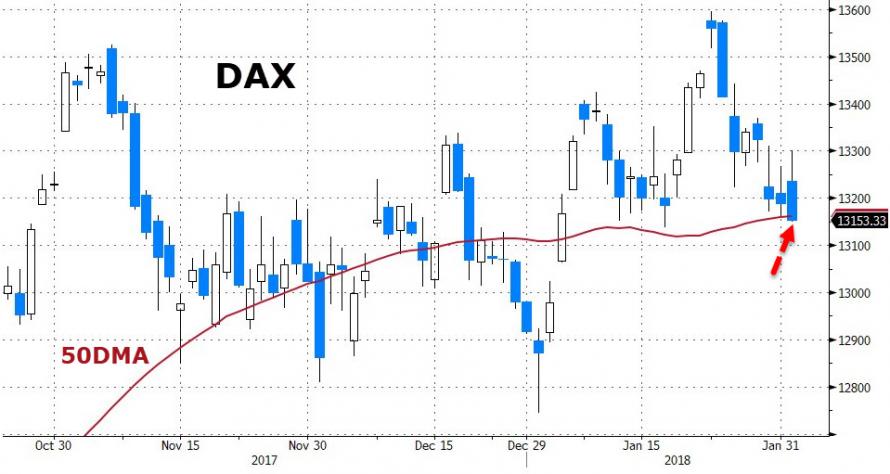 And while futures were weaker heading into the open, a sudden panic-buying ramp happened at the bell... but it did not last... Totally chaotic trading then ensued...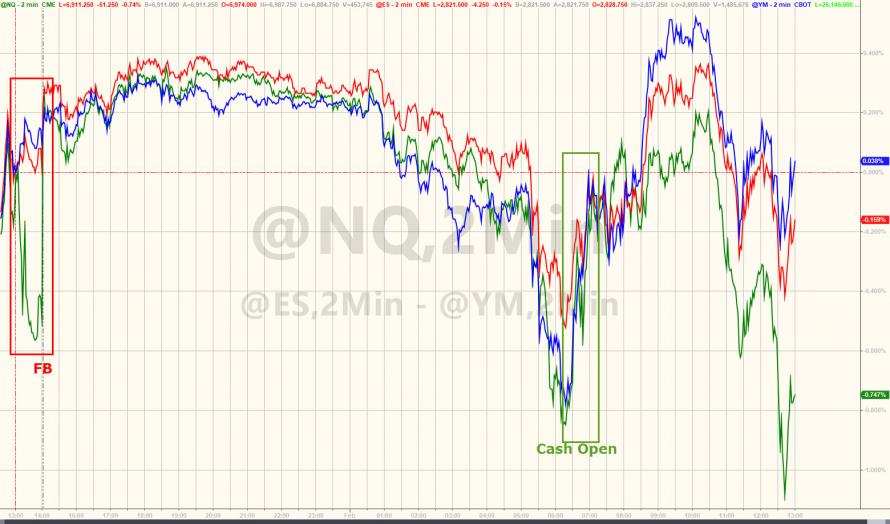 Cash markets were just as chaotic with Nasdaq and Trannies the big laggards...Small Caps and The Dow managed to ramp into the green to close..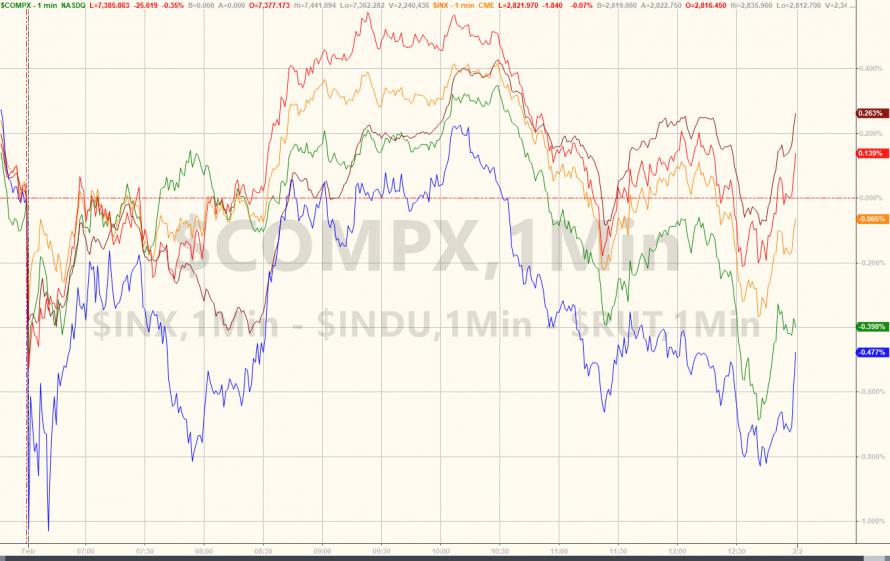 With AMZN, AAPL, and GOOG earnings tonight, it's anyone's guess but AMZN was hit hard today...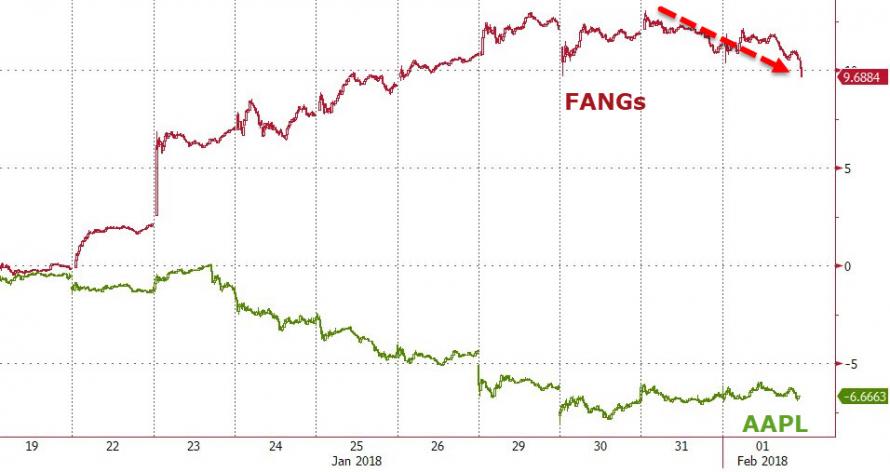 Since Janet Yellen's last FOMC meeting, gold is a notable outperformer and bonds the big laggard...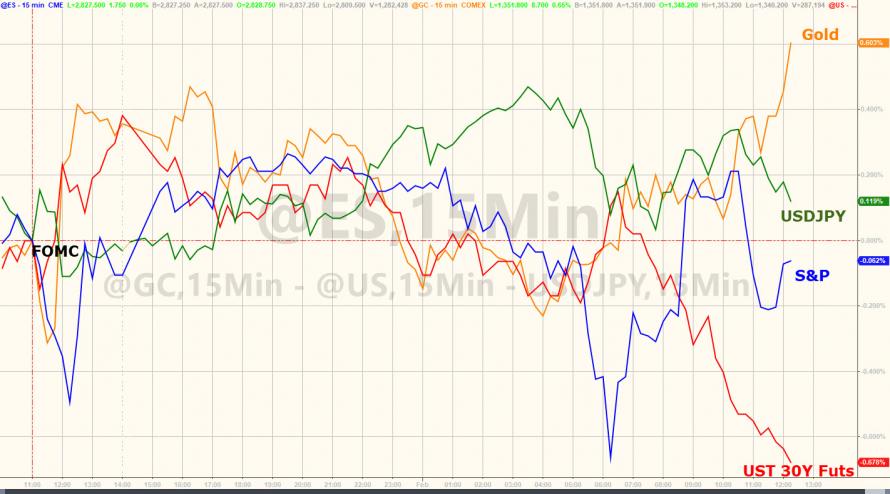 Bonds were an utter bloodbath today with the long-end up almost 9bps!!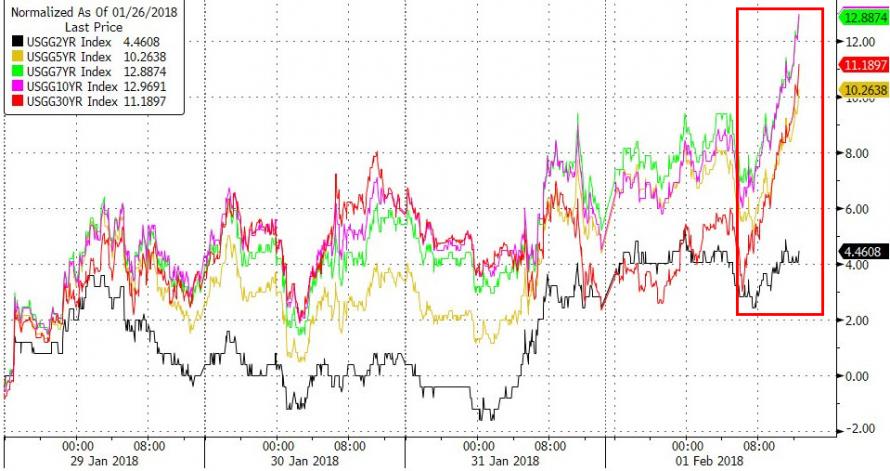 30Y Yields blew through 3.00%...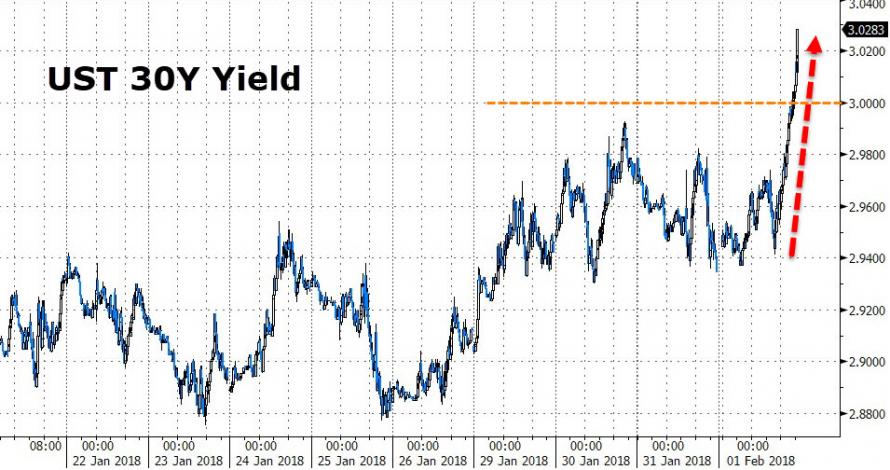 The dollar was monkeyhammered lower.. again...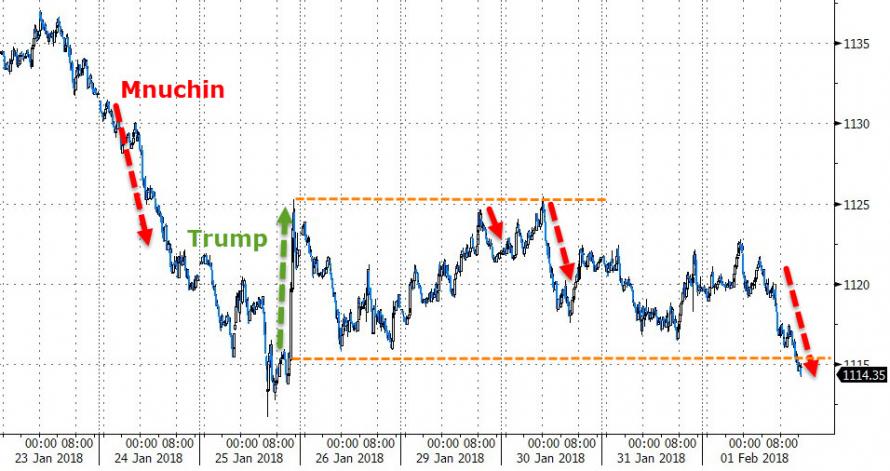 Gold spiked back above $1350...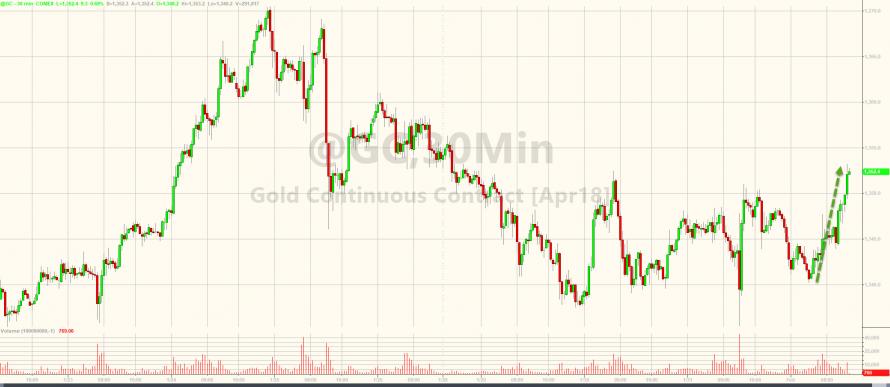 WTI soared non-stop from Tuesday's post-DOE close to top $66 once again into tonight's close..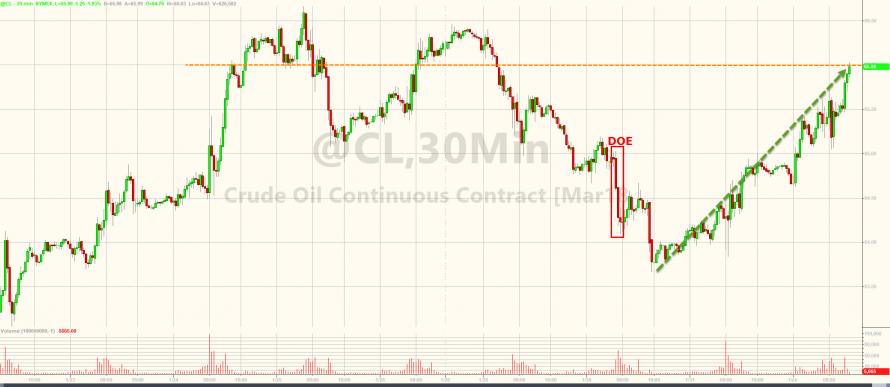 And just to top things off, cryptocurrencies were a bloodbath today...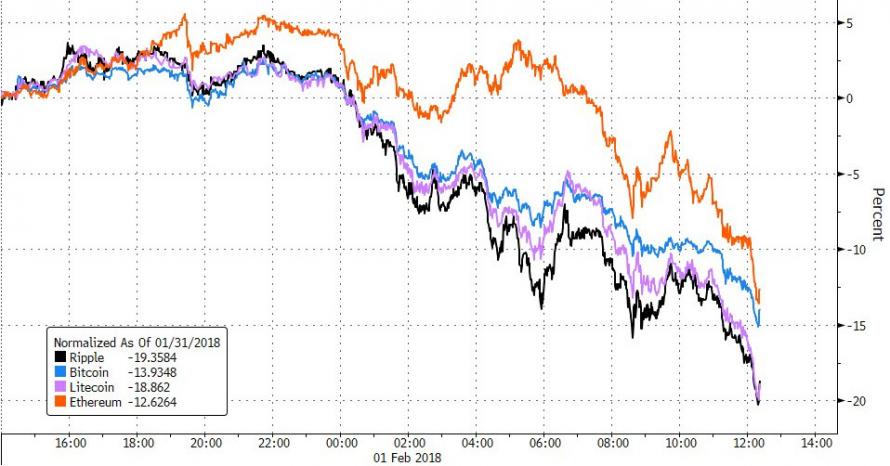 Leaving everything but Ethereum deeply red YTD...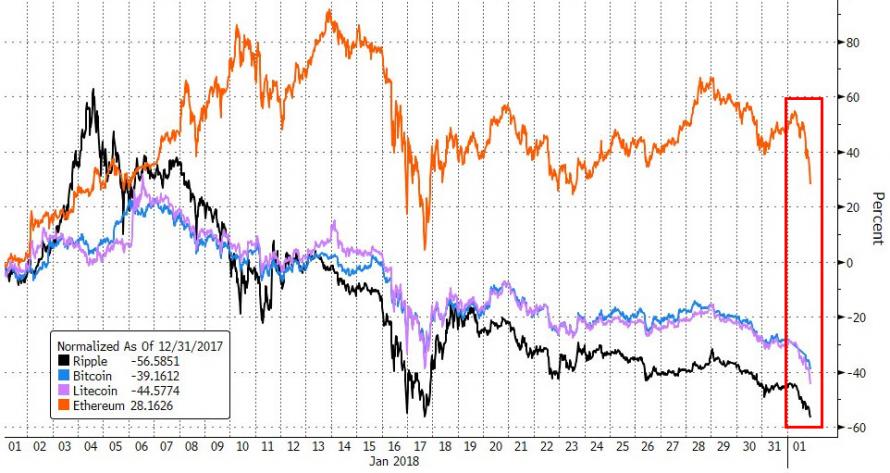 But notably as Bitcoin tested below $8500, a sudden surge of (Novogratz) buying stepped in...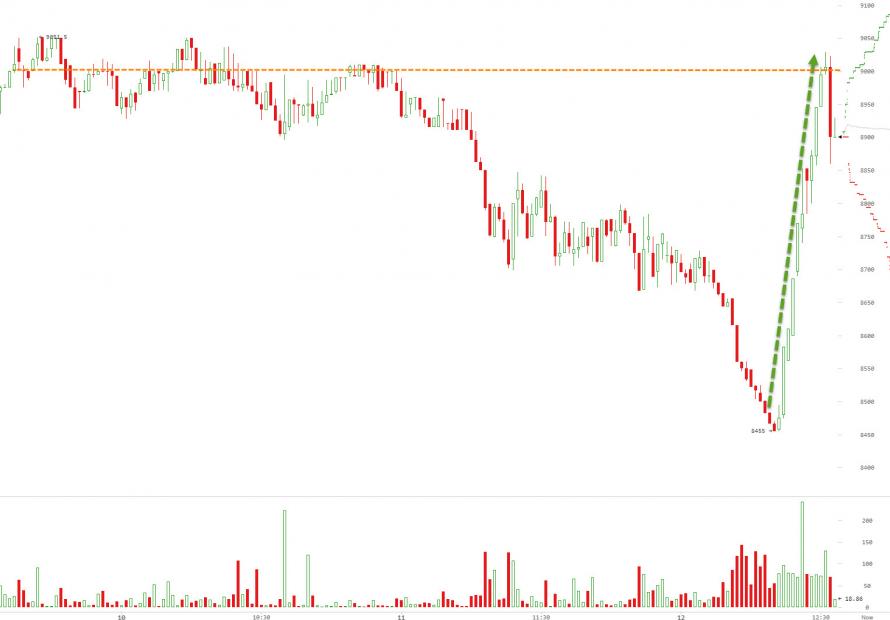 Physical Gold or Digital Gold?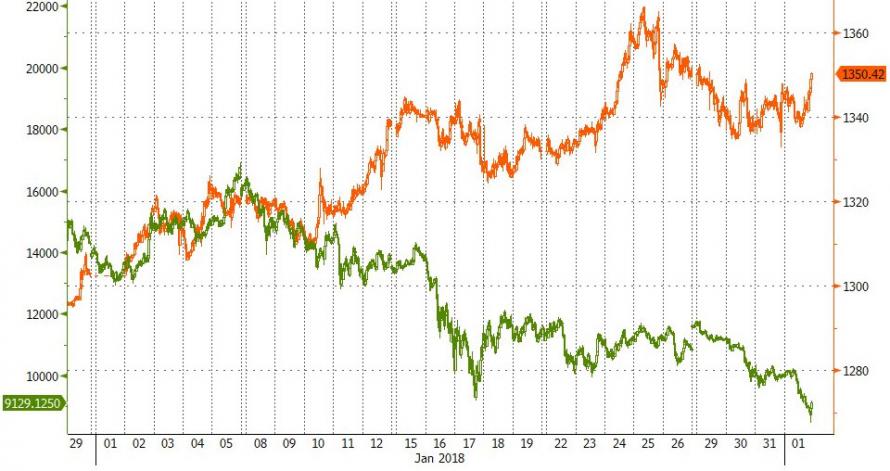 Anyone else think this is a message from the Chinese? As Trump threatens trade wars and the Lunar New Year looms?