A new batch of text messages between anti-Trump FBI officials Peter Strzok and Lisa Page show that they wanted to "get around" technologically cumbersome data retention requirements to retain text messages.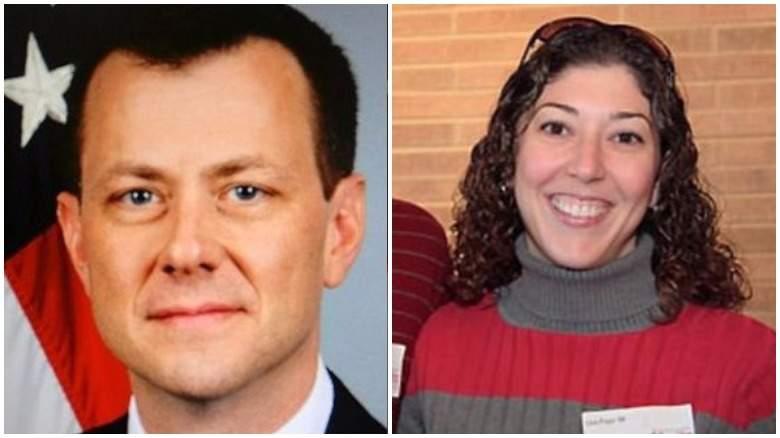 The August 2016 messages discuss "piloting" a new program to "get around our security/monitoring issues," noting that "Dd" (thought to be Deputy Director Andrew McCabe) "had a terrible time with his phone [redacted] which made him concerned for our folks all over the place." 
In a later portion of the exchange, Strzok notes that if he wanted to copy or take classified information, he "sure as hell" wouldn't do it on his FBI issued phone. 
The texts, detailed in a Wednesday letter from HSGAC Chairman Sen. Ron Johnson, read in part: 
Ms. Page:       Have a meeting with turgal about getting iphone in a day or so

Mr. Strzok:    Oh hot damn.  I'm happy to pilot that . . . We get around our security/monitoring issues?

Ms. Page:       No, he's proposing that we just stop following them.  Apparently the requirement to capture texts came from omb, but we're the only org (I'm told) who is following that rule.  His point is, if no one else is doing it why should we.

Ms. Page:       Helps that Dd had a terrible time with his phone [redacted] which made him concerned for our folks all over the place.

Ms. Page:       These phones suck as much as they do because of the program we use to capture texts, full stop. 

Mr. Strzok:    No doubt. 

Mr. Strzok:    I'm not convinced short of OPR, that text capture capability really deters anything. 

Mr. Strzok:    If I want to copy/take classified, I'm sure as hell not going to do it on this phone. 

Ms. Page:      I thought it was more from a discovery perspective. 

Mr. Strzok:    Probably.  So just make a rule no texts of a discoverable nature.  Like you said, what are CBP, DEA, others doing? 
Sen. Johnson requests "additional communications including texts, emails, memos, and voicemails relating to the FBI's investigation of former Secretary of State Hillary Clinton, and candidates for the 2016 presidential election for 16 F.B.I. and DOJ officials." 
The letter also points to Deputy Director Andrew McCabe's sudden resignation following a meeting with FBI Director Christopher Wray, who reportedly expressed concerns over the findings of FBI internal watchdog, Inspector General Michael Horowitz. 
Johnson's letter then requests answers to several questions along with requests for documents and communications from a variety of individuals. 
On January 29, 2017 FBI Deputy Director Andrew McCabe reportedly resigned following "a private meeting with FBI Director Christopher A. Wray during which Wray expressed concern about the findings of an investigation by the Justice Department's Inspector General."

Accordingly, I respectfully request that the Department produce all text messages newly recovered sent or received by Peter Strzok and Lisa Page for the period December 14, 2016, to May 17, 2017.  In addition, to ensure the Committee has a complete understanding of the FBI's investigation, I respectfully request the following information and material: 

1. Please produce all documents and communications, including but not limited to emails, memoranda, notes, text messages, iPhone instant messages, and voicemails, for the period January 1, 2015, to the present referring or relating to the FBI's Midyear Exam investigation, the presence of classified information on Secretary of State Clinton's private email server, or candidates for the 2016 presidential election for the following custodians:

James Comey;
James Rybicki;
Andrew McCabe;
John Giaclone
James Turgal;
David Bowdich;
Jonathan Moffa;
Peter Strzok;
Lisa Page;
Trisha Anderson;
E.W. Priestap;
George Toscas;
Randy Coleman;
Brian Brooks;
Michael Kortan; and
James Baker.

2. Please explain whether any of the individuals identified in question 1 have been affected by the apparent Samsung device software glitch that lost the text messages of Mr. Strzok and Ms. Page. 

3. Please provide the calendars of the individuals named in question 1 from January 1, 2015 to the present.  

4. Please explain how and when the Department of Justice became aware that the FBI failed to retain communications of FBI employees between approximately December 14, 2016 and May 17, 2017. 

5. Has the FBI experienced similar failures to retain communications on other employee issued-devices? 

6. Did the FBI issue iPhones for any individual on the midyear exam team?  Please explain.

7. Please provide the email(s) Secretary Clinton sent President Obama while she was located in the "territory of a sophisticated adversary."  
Strzok was removed from Robert Mueller's probe after the DOJ's Inspector General Michael Horowitz discovered the trove of anti-Trump / pro-Clinton text messages between the two - who were having an extramarital affair. Stzok was shuffled into the HR department - where "problem employees" go, and Page is also still employed by the FBI.
The FBI agents investigating Hillary Clinton for mishandling classified info/Bleachbit, etc with a non-secure home brew server were discussing evasion of message archiving of their own messages. It's insane...and they STILL WORK THERE.https://t.co/ls9iQCv77l pic.twitter.com/GuvLT2PJ0m

— Katica (@GOPPollAnalyst) February 1, 2018