There's "buying-the-dip"... and then there's this!!!
After a couple of days of volatility in stocks, prices falling and VIX rising, 'investors' - if that's what one calls them - have decided to pile back into one ETF in a size that is utterly unprecedented.
They've poured a record $520 million into an exchange-traded note that gains when VIX drops...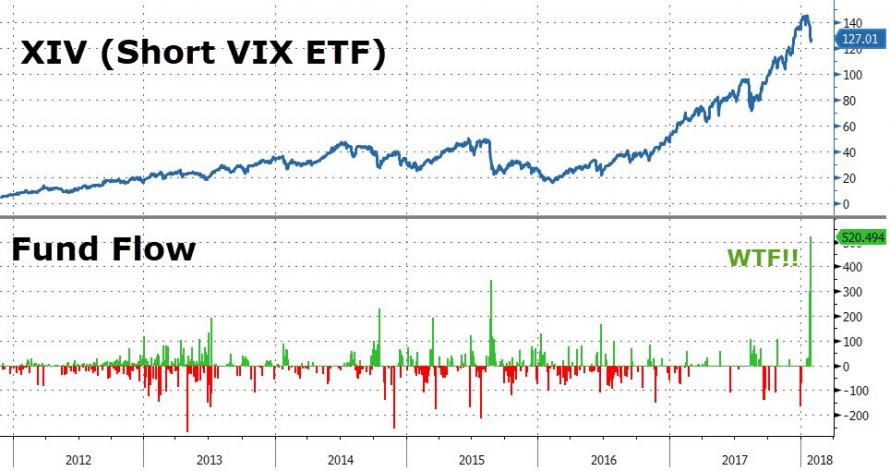 With the number of shares outstanding jumping to levels not seen since September.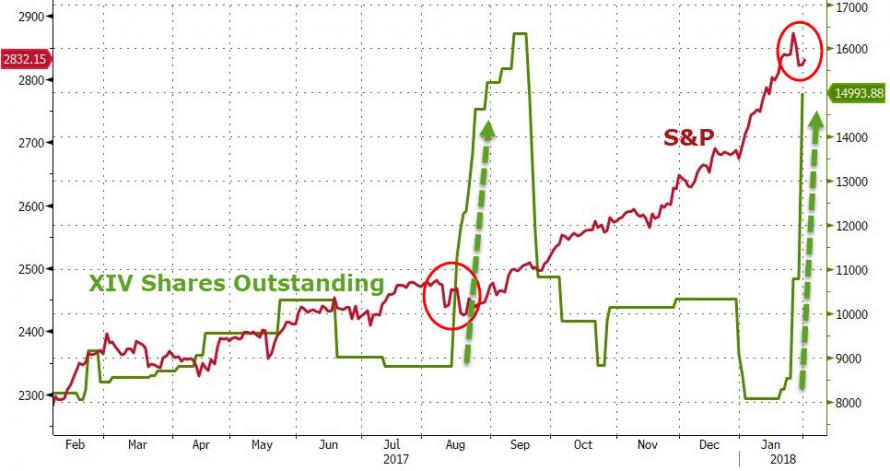 Additionally, bullish equity ETFs saw close to $4 billion a day in inflows even on the stock market's down days, according to Eric Balchunas, a Bloomberg Intelligence senior ETF analyst, who cited the example of the index-tracking SPDR S&P 500 ETF Trust (SPY).
"This is unusual, especially for the highly liquid ETFs such as SPY, where flows usually correlate to the market," Balchunas said.
He identified two reasons for the divergence:
"First, the low ETF volume during the selloff foreshadowed that it wasn't that much of a panic situation and would be a 'buy the dip' type of selloff. Second, many investors may have used it as an excuse to move out of their mutual funds into an ETF."
This won't end well!