Core capital expenditures tumbled twice as much as initially expected in December, dropping 0.6% MoM - the biggest drop since September 2016.
The preliminary print for December was 0.3% drop but final came in at an ugly 0.6% drop (which dragged the headline durable goods print down from 2.9% to 2.8%)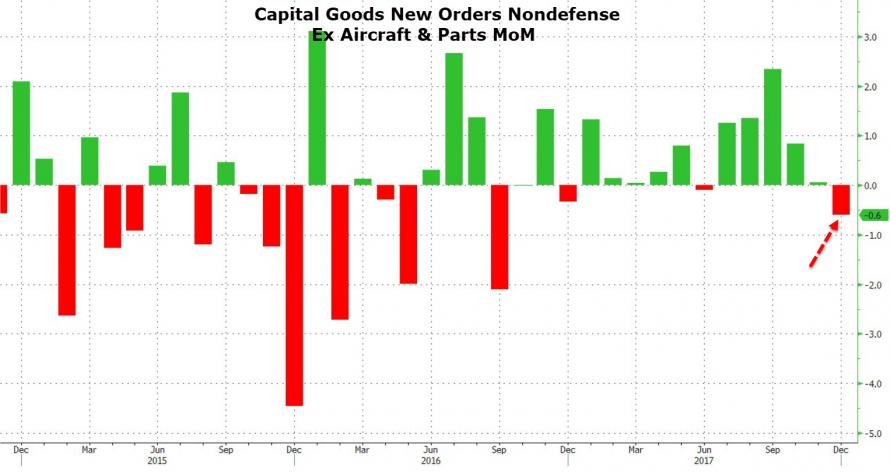 However, on the bright side, Factory Orders grew for the 5th straight month (rising a better than expected 1.7% MoM in December)...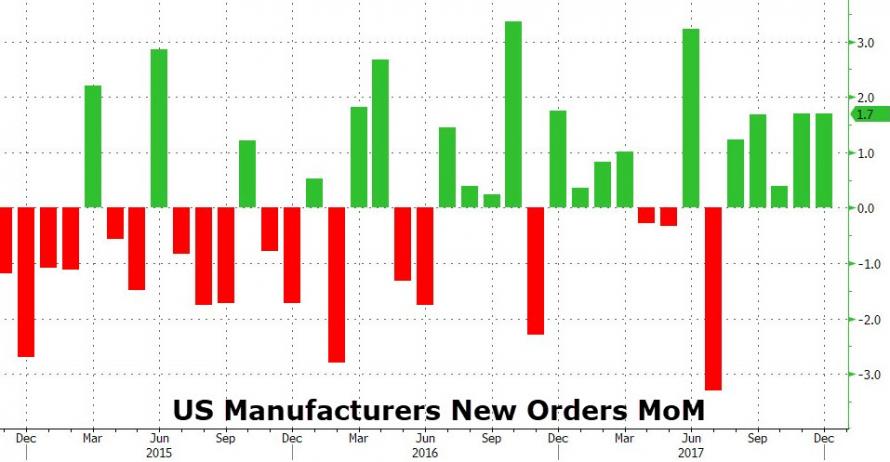 Which means an 8.4% YoY rise in new manufacturing orders.