"No brainer?"
The latest leg lower in stocks appears to have been triggered by The Fed's Kaplan who sounded notably hawkish:
*KAPLAN SAYS CONCERNED TAX CUTS WILL LEAVE U.S. MORE LEVERAGED
*KAPLAN: IF WE WAIT TO SEE ACTUAL INFLATION, WE'LL BE TOO LATE
*KAPLAN: BASE CASE IS FOR 3 RATE HIKES IN 2018, COULD BE MORE
This is the market's biggest single-day drop since Brexit.
The Dow is down over 500 points...
And VIX is back above 16...
After Friday's melt-up, we noted that BofA warned of "the biggest sell signal in 5 years"...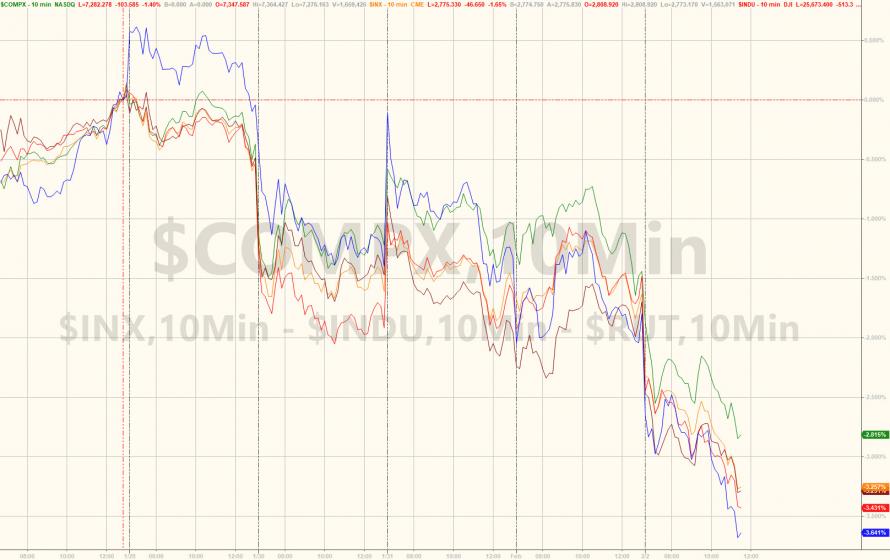 Trannies and Small Caps are now up less than 1% YTD...