Forget valuations...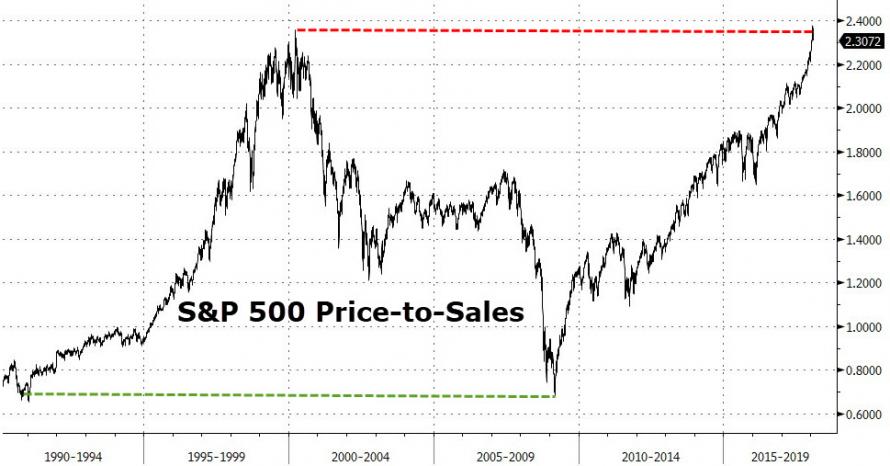 (because they can always be shrugged off by using 10Y forward estimates with some hockey-stick extrapolation)
These three charts are the real worries for anyone about to play the 'greater fool' and pile the remaining cash in their retirement savings into stocks...
Deutsche Bank's Binky Chadha notes that US equity positioning is extreme (+1.5sd above average levels). Mutual fund positioning has risen in tandem with the rebound in growth to a 6-year high, with cash balances well below the historical normal range...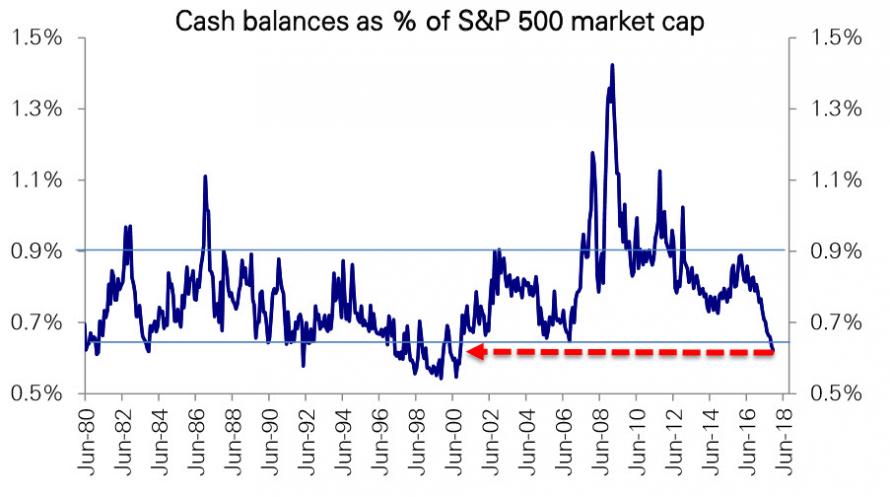 Aggregate shorts in cash equities and ETFs, led by cuts in Tech shorts, have for the first time fallen below the elevated range they have been in since the financial crisis...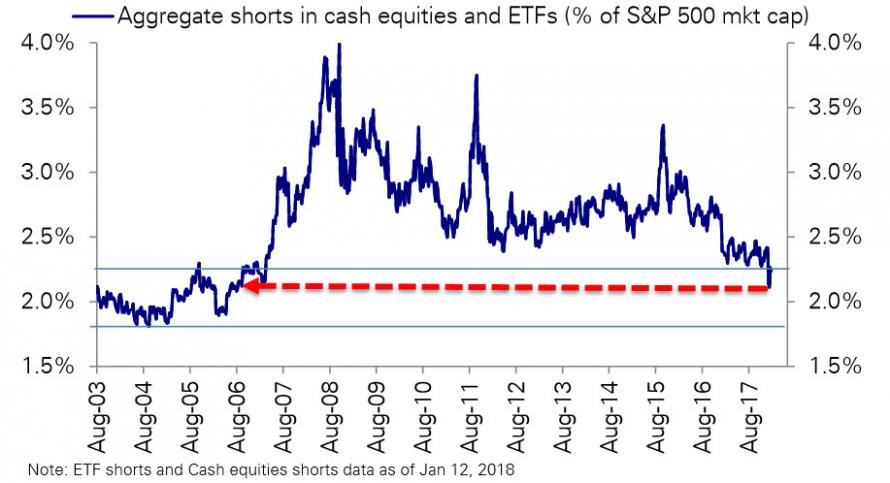 Margin debt in brokerage accounts has risen to extremes...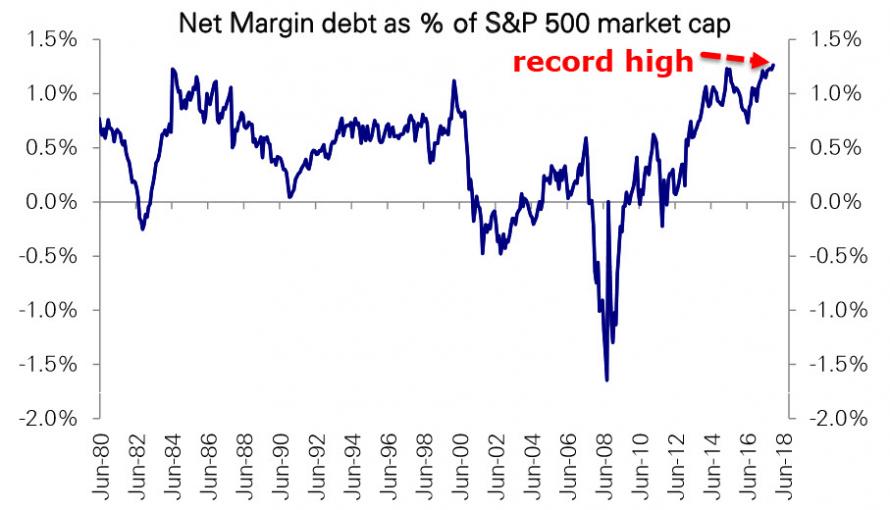 Option market indicators had till last week painted a similar picture, with skew and correlation down sharply, especially at near term maturities, and the put/call ratio low. Inflows into equities have surged recently and are on track for the largest monthly inflow on record. But equity inflows have lagged far behind those to bonds through the cycle and also through the rally over the last 15 months, suggesting plenty of room to catch up.
From a fundamental perspective, we see equities as having priced in the rebound in US and global growth, the corporate tax reform and as having gotten a little ahead.
To summarize - for the hard of reason - There's no more shorts to squeeze as ammo for the ramps, there's no cash on the sidelines, and those that are already in are the most-levered to gains in the history of stocks.
"Probably nothing..."