Update 1100ET: As Asia resumes trading after the lunch break, things have gone from worst to worst-er.
Dow Futures are down 600 points from the close...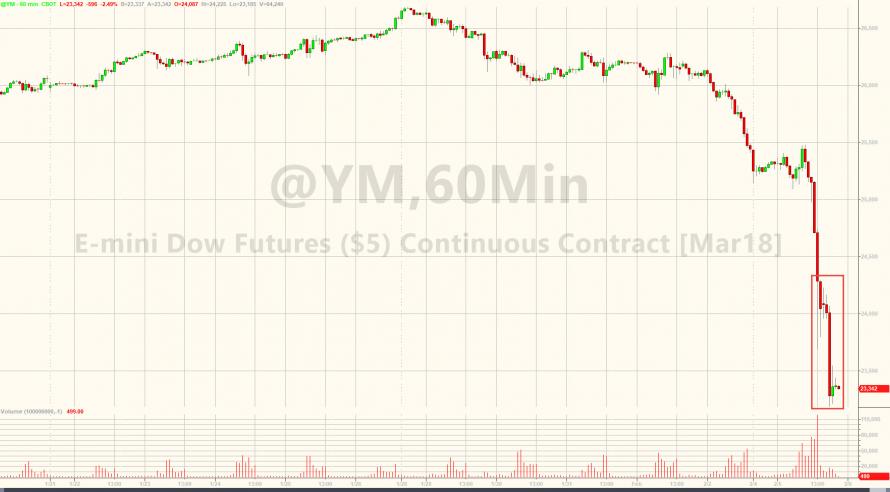 The Dow is now down 3600 points from its highs - Dow 22,687 is the next target to the downside (200DMA)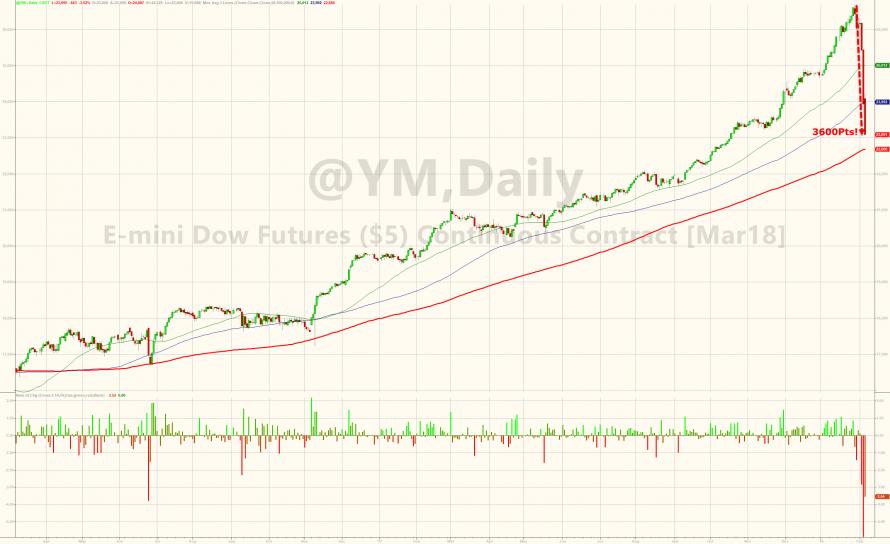 With Nasdaq and S&P following...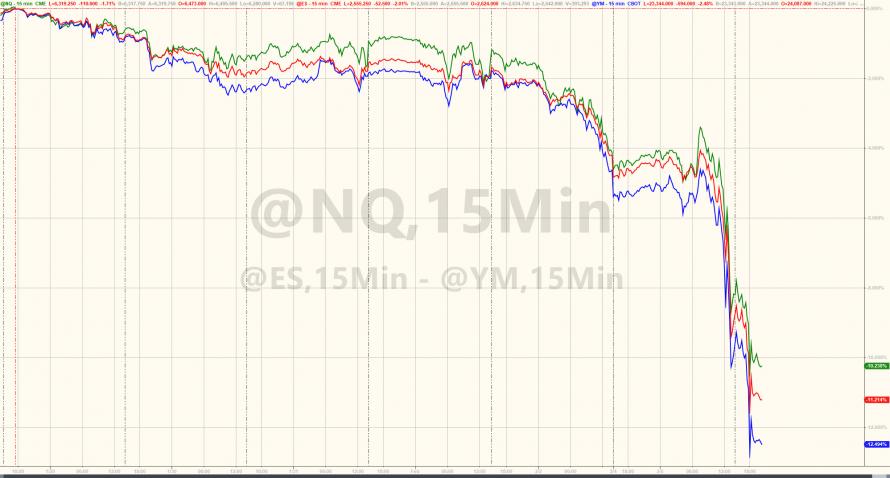 Asian equities are a bloodbath with Hang Seng China down 6.1% - its biggest drop since 2011...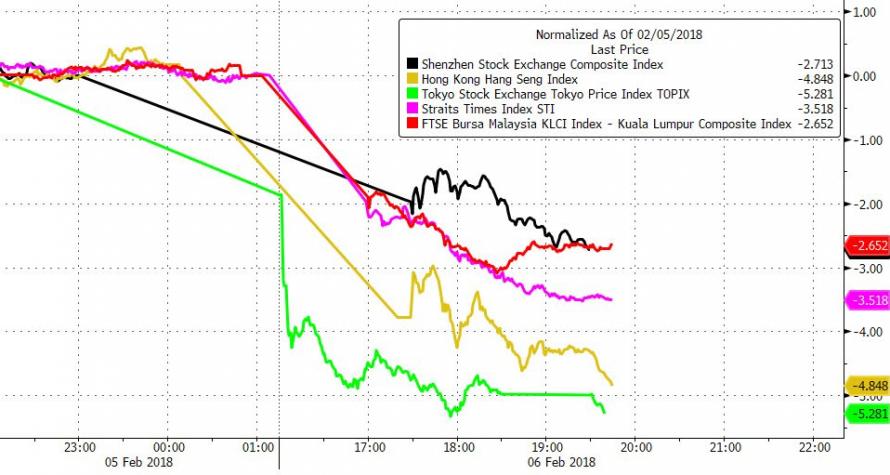 And Bitcoin's bounce into the US equity close has evaporated...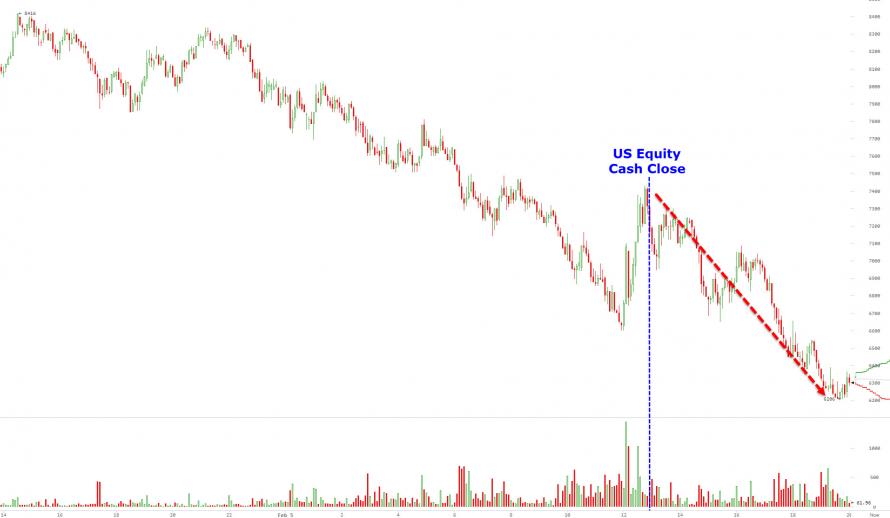 And may have further to fall...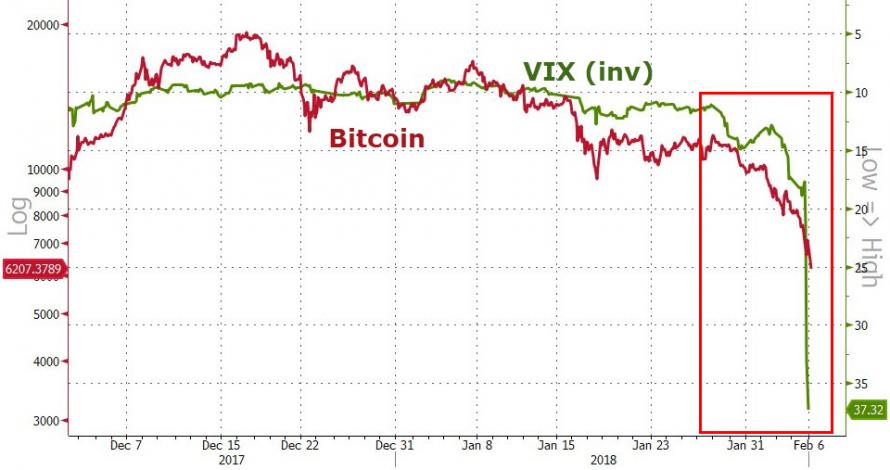 Rate-hike expectations are plummeting...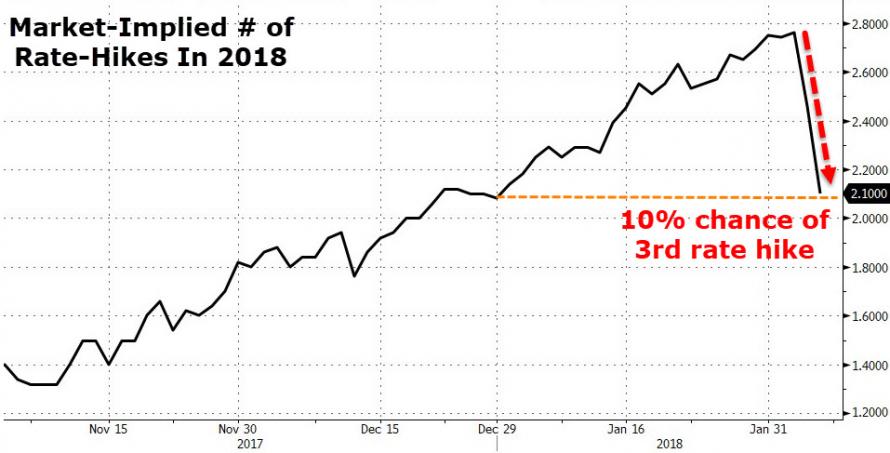 Time for a rate-cut?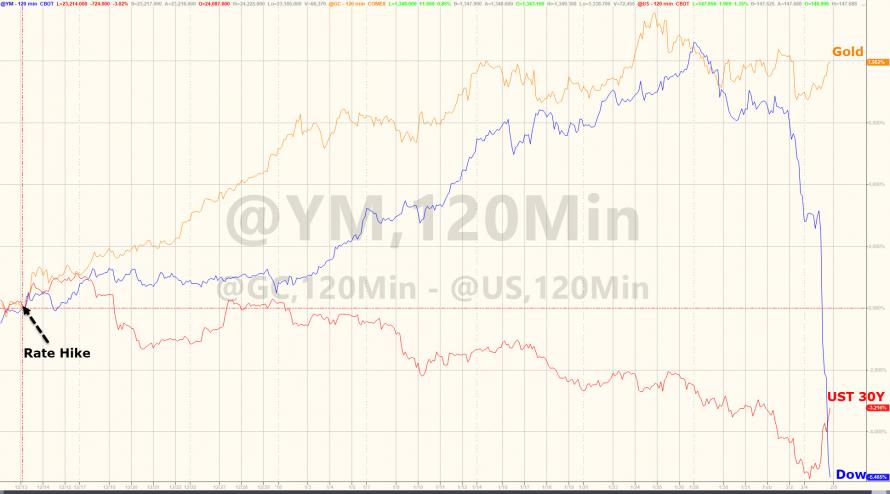 *  *  *
Playing catch-up, or worse, appears to be the opening scenario for Asian equities which are down from around 2% (Malaysia) to 5% (Japan) but perhaps more importantly, Treasury yields continue to tumble.
US Equity futures are continuing to tumble in overnight trading - all entering the 10% technical correction...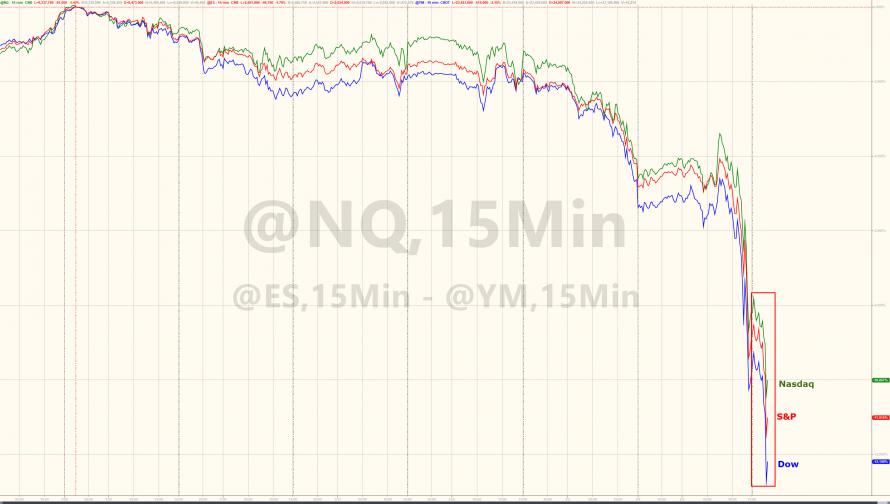 On the bright side, Japanese stocks are not down as much as Nikkei futures were in the US session...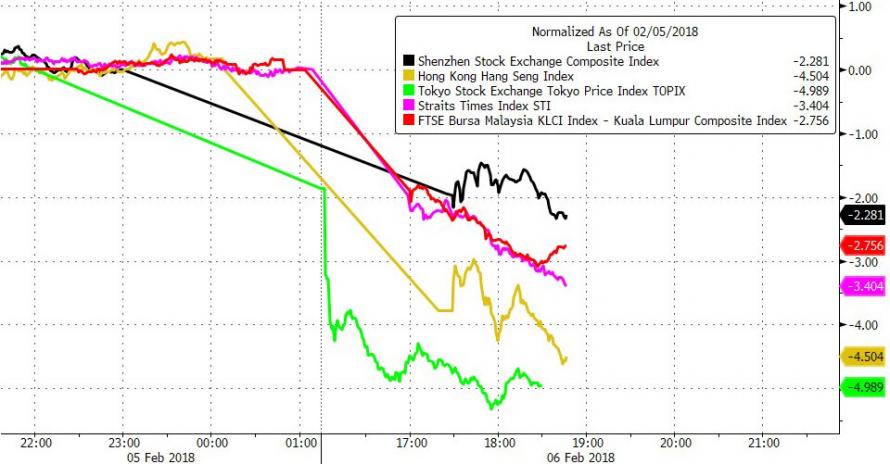 But the loss of faith in Fed rate hikes continues as 2Y yields tumble back below 2.00%...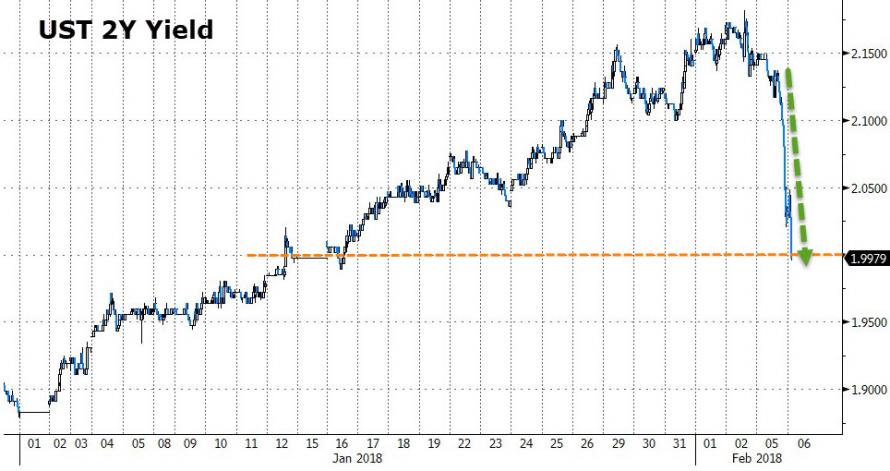 Asian FX is also extending its drop against the dollar...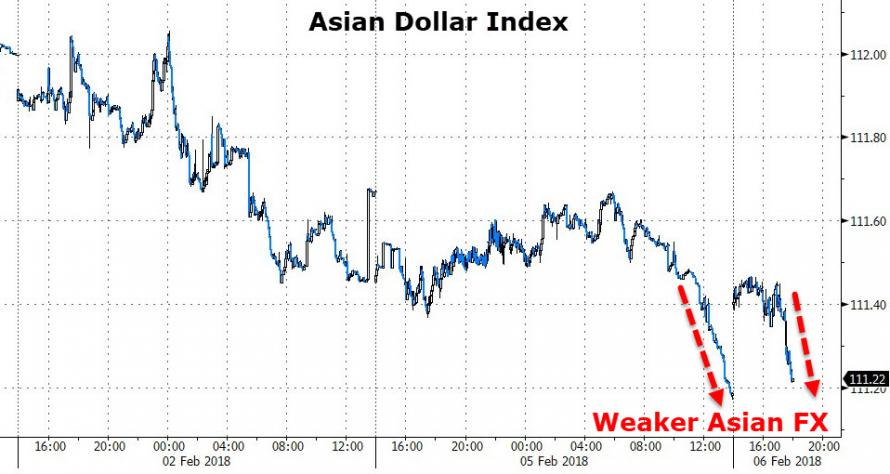 And while the dollar is stronger, gold is also bid...