A heavily redacted document just released by the Senate Judiciary Committee confirms the existence of a second anti-Trump dossier which - much like the first dossier published by Buzzfeed - relied on information from Russia's FSB, the state security service. Said otherwise, actual Russian collusion in an attempt to sway the 2016 election.
Shockingly, this second dossier went from Clinton "hatchet man" Cody Shearer, who gave it to an unnamed official in the Obama State Department, before it was routed it to former British Spy Christopher Steele. It is unknown what happened to the document after that. 
According to the referral, Steele wrote the additional memo based on anti-Trump information that originated with a foreign source. In a convoluted scheme outlined in the referral, the foreign source gave the information to an unnamed associate of Hillary and Bill Clinton, who then gave the information to an unnamed official in the Obama State Department, who then gave the information to Steele. Steele wrote a report based on the information, but the redacted version of the referral does not say what Steele did with the report after that.

Published accounts in the Guardian and the Washington Post have indicated that Clinton associate Cody Shearer was in contact with Steele about anti-Trump research, and Obama State Department official Jonathan Winer was a connection between Steele and the State Department during the 2016 campaign. -Washington Examiner
Of note, Shearer's brother served as an ambassador during the Clinton administration, and his late sister was married to Strobe Talbott, the chief authority on Russia in President Bill Clinton's State Department, according to ProPublica.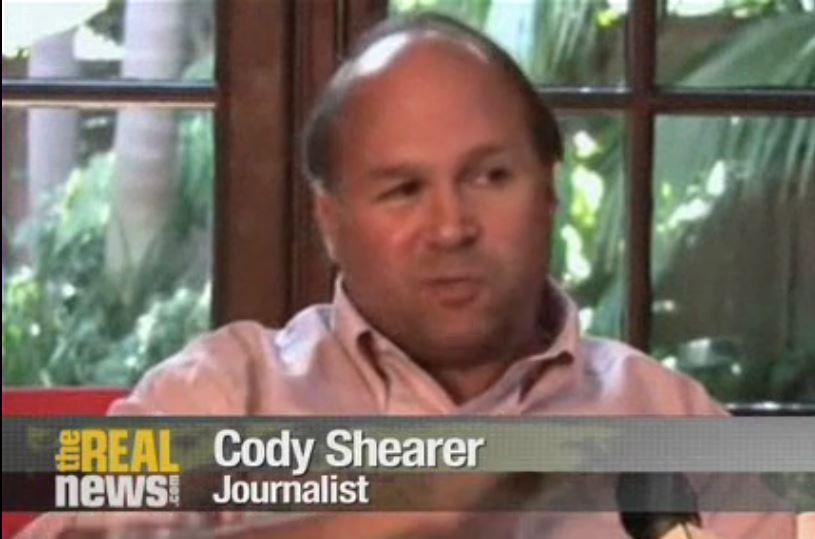 The newly released Senate Intel Committee document, authored by Senators Chuck Grassley (R-IA) and Lindsey Graham (R-SC) is an unclassified version of a Jan 4 criminal referral to the Justice Department targeting Christopher Steele - the former British spy who assembled the Trump-Russia dossier used to obtain a FISA surveillance warrant on one-time Trump advisor Carter Page.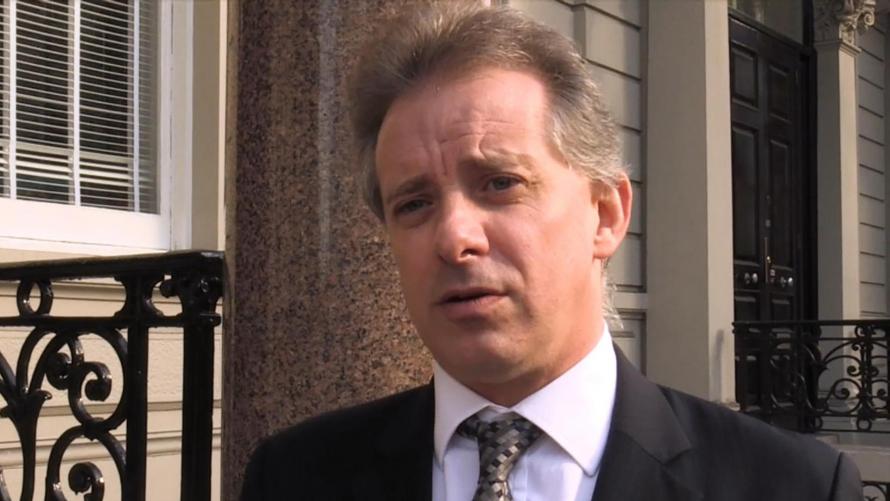 Grassley and Graham also claim to have "substantial evidence" that Steele misled the FBI about his contacts with journalists regarding the dossier. In British court filings, Steele disclosed that he held off-the-record meetings with reporters at various news outlets prior to the 2016 election. 
12) The Issue at Hand
" it appears that either Mr. Steele lied to the FBI or the British court, or that the classified documents reviewed by the Committee contain materially false statements." pic.twitter.com/KQ2OmVjOMI

— TrumpSoldier (@DaveNYviii) February 5, 2018
"There is substantial evidence suggesting that Mr. Steele materially misled the FBI about a key aspect of his dossier efforts, one which bears on his credibility," reads the unredacted document. 
13) We have the statements from the British Court documents but until the #GrassleyMemo is readacted we cannot identify the contradictions that Grassley found!
British Court Document (pgs 4-20) PDF>https://t.co/ljP02AAuyG pic.twitter.com/w1zl5JOudX

— TrumpSoldier (@DaveNYviii) February 5, 2018
Grassley and Graham's letter also blasts the FBI for blocking key details of their memo calling for Steele's investigation, and gives them until tomorrow to provide an unredacted copy.
16) Take a look at who Grassley copied at the bottom of his MANDATORY declassification order. https://t.co/2tmCcU0iu0 pic.twitter.com/xd5ltO60P5

— TrumpSoldier (@DaveNYviii) February 5, 2018
17) In addition to copying the IG, Grassley is also bringing the Office of Information Policy into the picture. They enforce #FOIA compliance. Read about them here> https://t.co/ED7m4TYO7i

— TrumpSoldier (@DaveNYviii) February 5, 2018
18) What he is doing is telling the DOJ/FBI that if you do not unredact my memo I will have the IG will investigate you for not following DOJ policy AND the OIP will investigate you for violating the #FOIA. WHEW!

— TrumpSoldier (@DaveNYviii) February 5, 2018
The second memo's existence was revealed last week by The Guardian, which named the source as Clinton "hatchet man" Cody Shearer - a former journalist and political activist for the Clinton White House in the 1990s. 
Shearer's name recently appeared in a January 25 letter from the Senate Judiciary Committee to six individuals or entities thought to be involved in the funding, creation or distribution of the original salacious and unverified "Trump-Russia Dossier." Recipients of the letter - including John Podesta, Hillary Clinton and Debbie Wasserman Schultz - are asked to submit all communications between a list of 40 individuals or entities, one of whom is Cody Shearer. 
Furthermore, during the Benghazi investigation of Hillary Clinton in 2015, the National Review called Shearer "someone with a history of misleading foreign sources, misrepresenting himself as an agent of the US government, and creating trouble for both himself and the United States abroad." NR cited the story about Shearer's secret trip to Bosnia in the 1990s, where he extorted money from the Bosnian Serbs, claiming he was a secret envoy of the Clinton administration and could negotiate a reduction of war crimes charges.
Like the original dossier, the Guardian adds that Shearer shared his dossier "with select media organizations before the election," without naming the outlets. The Daily Caller's Chuck Ross cites a passage from a recent book by the Guardian's former correspondent in Moscow, Luke Harding, about how he received an email from the "Clinton camp" that contained the same accusations as in the Steele dossier, but was not Steele's work.
There's evidence that the Shearer memo was provided to the Clinton campaign. Guardian journalist Luke Harding recently wrote in his book about Steele dossier: pic.twitter.com/lrQoE4yjl2

— Chuck Ross (@ChuckRossDC) January 30, 2018
And now we know why Grassley/Graham asked the DNC to turn over all communications they had with Cody Shearer and Sidney Blumenthal. https://t.co/bVjGCEPK2k

— Sean Davis (@seanmdav) January 30, 2018
All eyes on the Obama State Department
Last week, House Judiciary Committee Chairman Devin Nunes said that the panel is now setting it's sights on the Obama Administration as "phase two" of their investigation. 
"We are in the middle of what I call phase two of our investigation, which involves other departments, specifically the State Department and some of the involvement that they had in this," said Nunes. 
"That investigation is ongoing and we continue work towards finding answers and asking the right questions to try to get to the bottom of what exactly the State Department was up to in terms of this Russia investigation."
#BREAKING: Devin Nunes says this is just the first memo to be released. He says there will be another one dealing specifically with the State Department's role in everything that happened. pic.twitter.com/kpHVDQ44WX

— Ryan Saavedra 🇺🇸 (@RealSaavedra) February 3, 2018
Grassley and Graham have released a redacted copy of their criminal referral of Christopher Steele. This paragraph jumped out at me in light of Nunes' statement on Friday that "Phase II" of his investigation includes the State Department. pic.twitter.com/lP4GxwrrXX

— Katie Bo Williams (@KatieBoWill) February 5, 2018
3rd Dossier?
Last week we reported on the release of 42 pages of heavily redacted State Department documents obtained by Judicial Watch through the Freedom of Information Act (FOIA) - which reveals that the Obama State Department provided Senator Ben Cardin (D-MD) a "dossier of classified information on Russia" in order to undermine President Trump, according to Judicial Watch President Tom Fitton.
"These documents show the Obama State Department under John Kerry gathered and sent its own dossier of classified information on Russia to Senator Ben Cardin, a political ally in the U.S. Senate, to undermine President Trump," said Judicial Watch President Tom Fitton. "Judicial Watch will pursue information on who pulled this classified information, who authorized its release, and why was it evidently dumped just days before President Trump's inauguration."
According to a March 2017 report in the Baltimore Sun: "Maryland Sen. Ben Cardin received classified information about Russia's involvement in elections when the Obama administration was attempting to disseminate that material widely across the government in order to aid in future investigations, according to a report Wednesday … Obama officials were concerned, according to the report [in The New York Times], that the Trump administration would cover up intelligence once power changed hands." -Judicial Watch
As Fitton explains, there are three dossiers, two of which were routed through the Obama State Department.
.@JudicialWatch federal lawsuit uncovers yet another Russia Dossier -- this one created by the Obama/Kerry State Department to undermine @RealDonaldTrump. https://t.co/F4HgwA8woe pic.twitter.com/dbaQD8iAG9

— Tom Fitton (@TomFitton) February 5, 2018
As we have reported, in March 2017, Former Obama Deputy Assistant Secretary of Defense, Evelyn Farkas, made some stunning admissions during an interview with MSNBC's Mika Brzezinski.
While discussing the mad scramble by the Obama administration to collect and preserve intelligence on alleged Russian election hacking before Obama left office, it appears that Farkas accidentally implicated the Obama White House in the surveillance of Trump's campaign staff:
The Trump folks, if they found out how we knew what we knew about the Trump staff dealing with Russians, that they would try to compromise those sources and methods, meaning we would not longer have access to that intelligence. -Evelyn Farkas
Those "sources and methods" now appear to be Clinton operatives using Russian FSB "sources" to create several dossiers, which were circulated to media outlets and US government officials with the assistance of the Obama State Department. In other words, in a delightful twist of irony, the real Russian collusion was against a now-sitting President.