Treasury yields just flash-crashed... 30Y back below 3.00%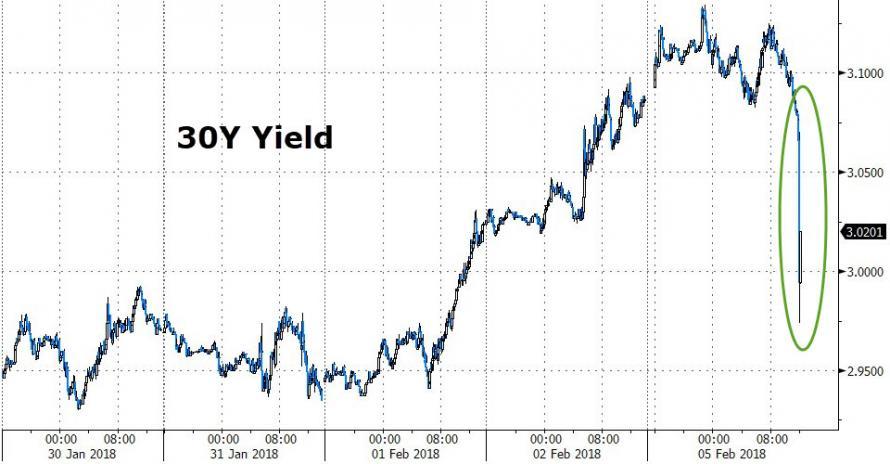 And The Dow dropped as much as 1500 points...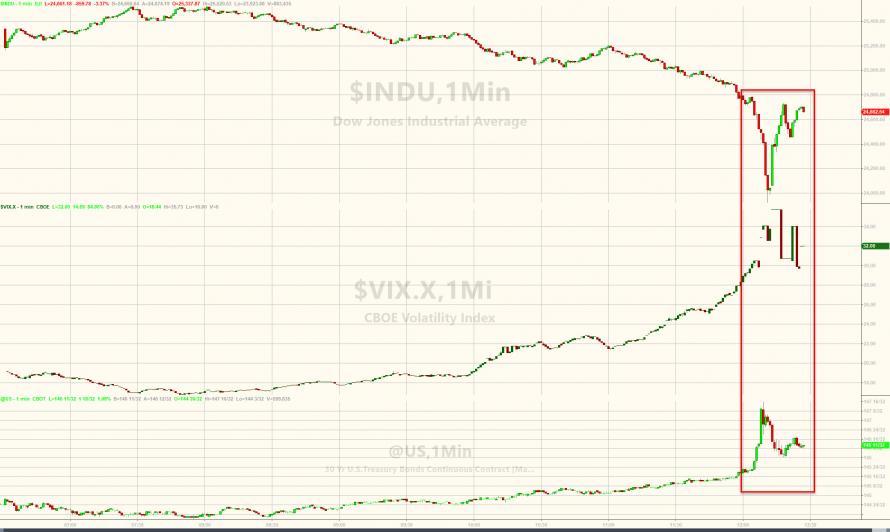 Sending the Dow underwater for 2018...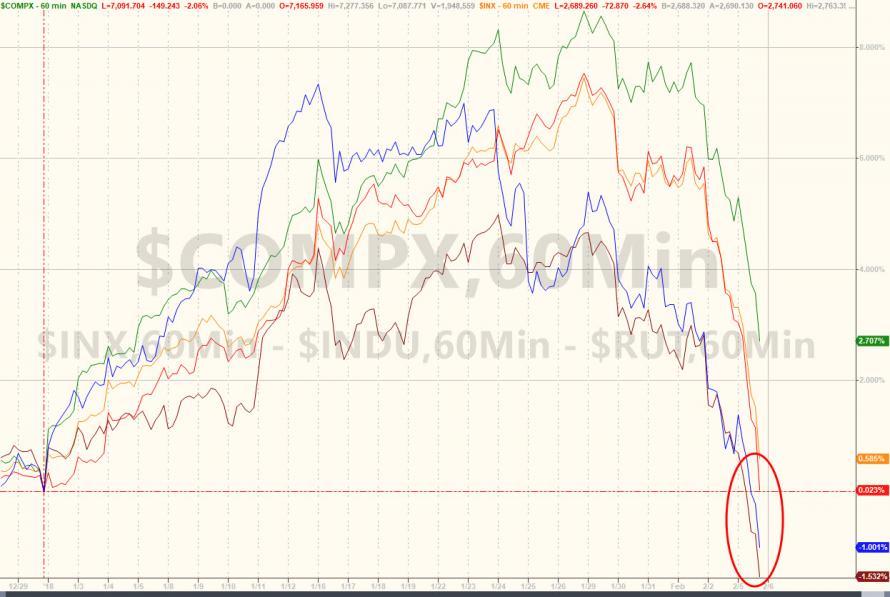 The VIX has surged as high as 35.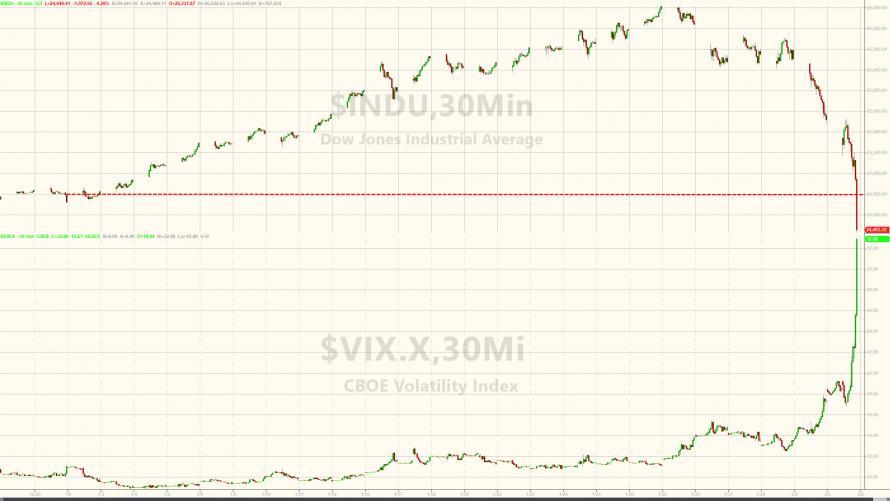 *  *  *
Dow is now down over 500 points, dropping back below 25,000 as VIX spikes over 25!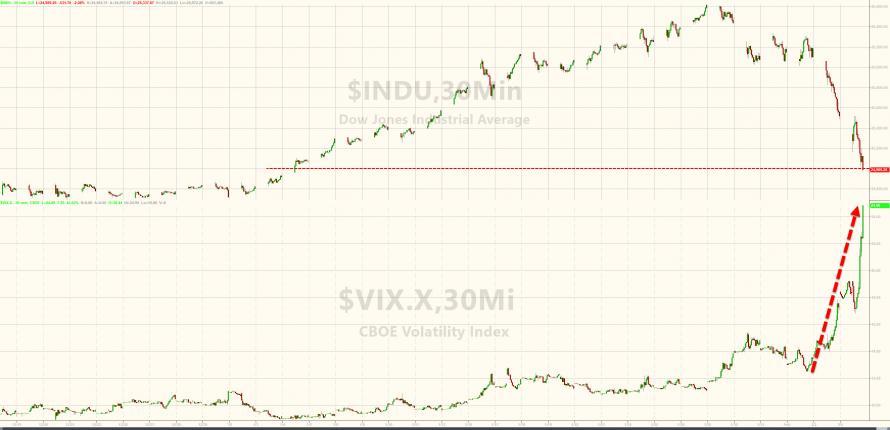 *  *  *
Paging Jay Powell...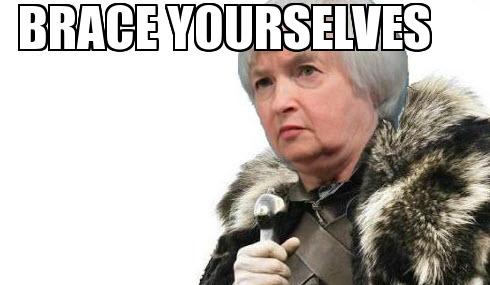 S&P and Dow are now down over 5% from highs...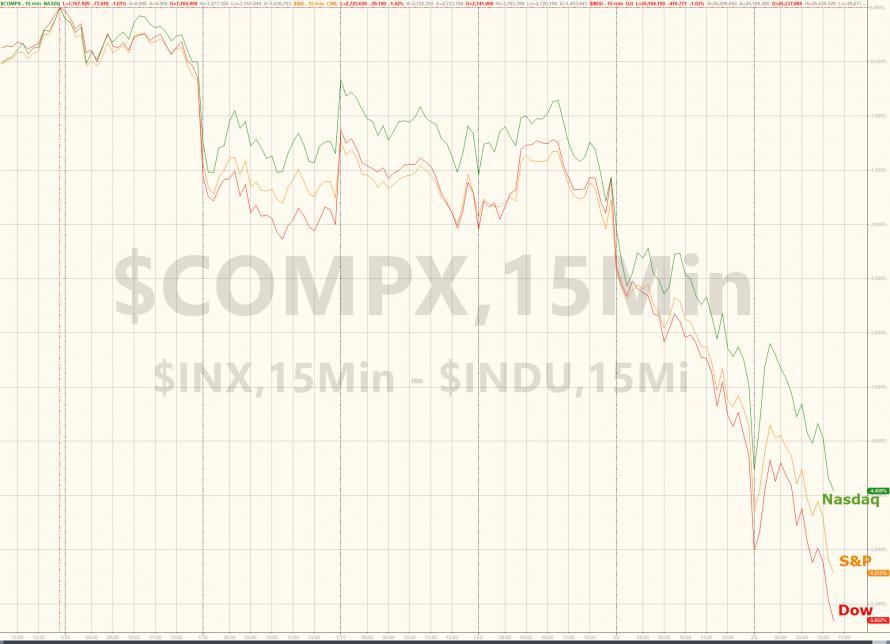 Today's tumble in The Dow has pushed gold above it Year-to-date...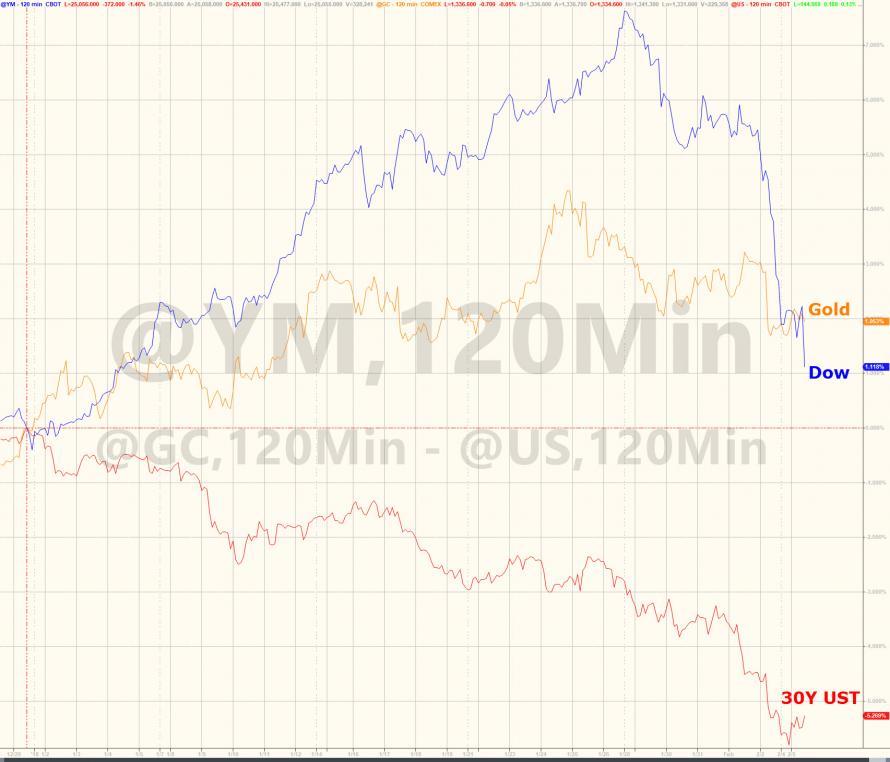 The Dow is now down over 400 points today and VIX is back above 21 for the first time since the election in Nov 2016.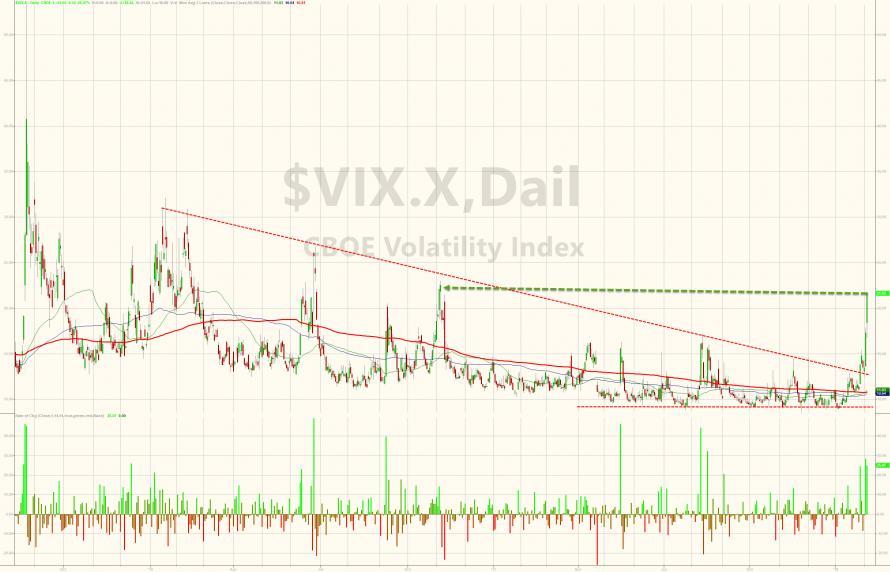 It's accelerating...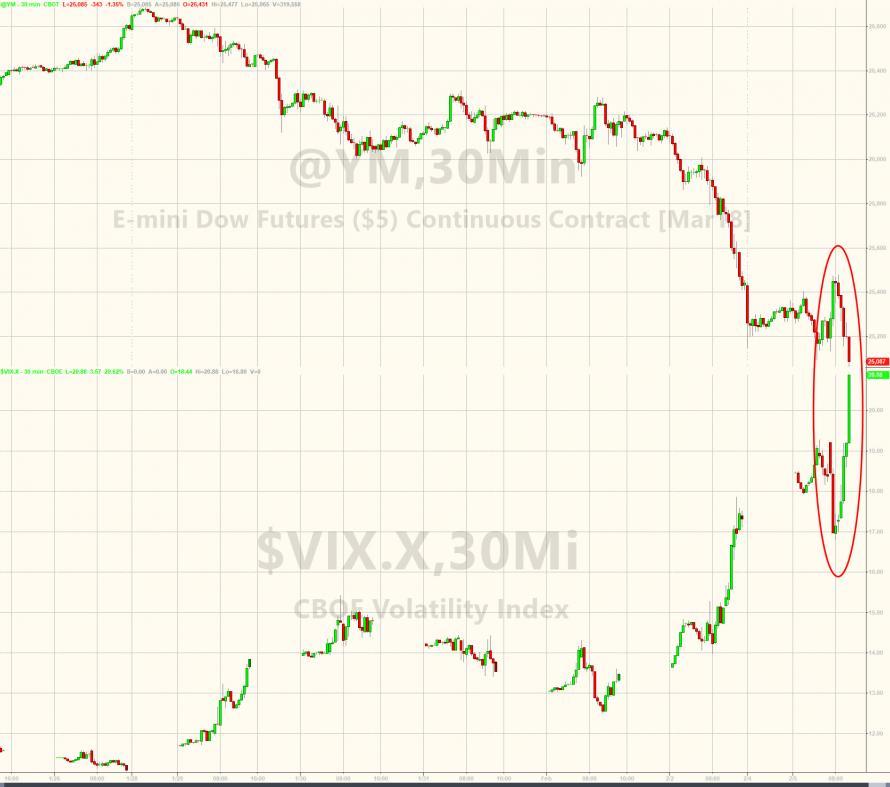 The Dow is now down 450 points and testing its 50-day moving-average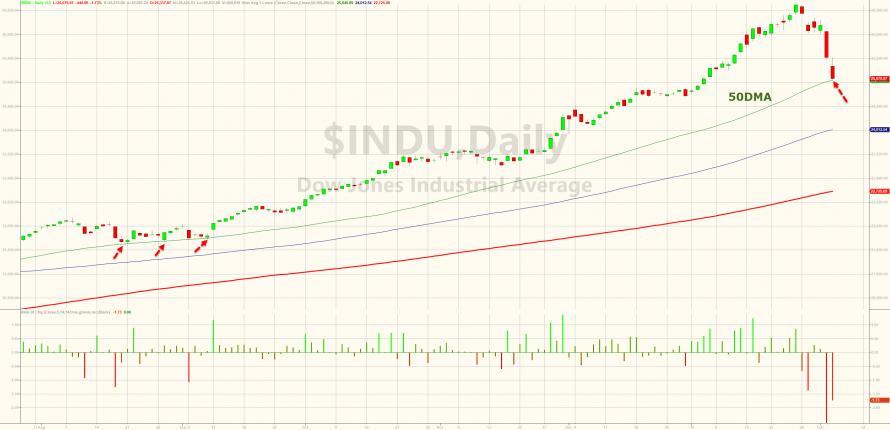 And the S&P is at its 50DMA too...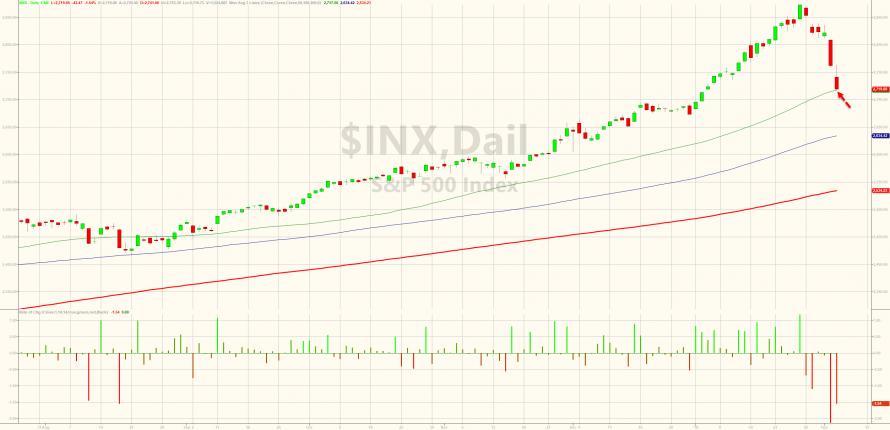 This drop has erased 2018's gain for Small Caps and Dow Transports...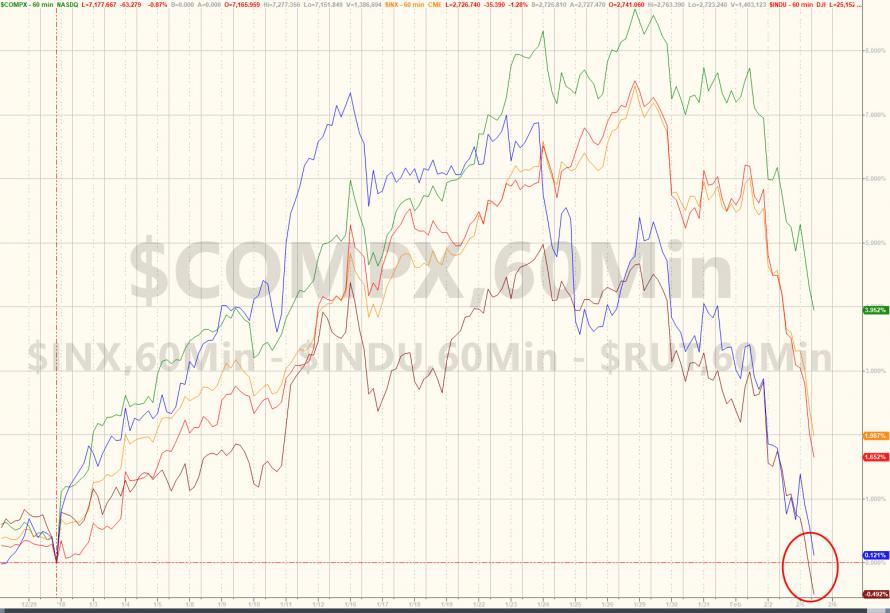 As Stocks plunge, bond yields are tumbling too...