A meeting last night among House Republicans must've born fruit, because the caucus announced late last night that they would hold a vote late Tuesday on a bill to keep the federal government open through March 23. The vote would avert the second government shutdown this year.
The measure would fund most government agencies and contain a year of defense funding as well as two years of funding for community health centers, the Republican representatives told reporters. But without a concurrent deal on immigration that includes enshrining DACA protections in law, it's difficult to say whether the bill will muster the votes to clear the Senate, where it would require 60 votes to circumvent a Democratic filibuster, per Reuters.
As CNN explains, the full-year defense-spending plan - a long-sought objective of Mark Meadows and the rest of the House Freedom Caucus - is being added to the plan to give GOP leaders a chance to muscle the bill across the finish line with Republican-only votes - a necessity for defense hawks who have grown increasingly uneasy about the Pentagon relying on short-term resolutions. 
"We have to break this logjam some way," said Rep. Greg Walden, the Oregon Republican who chairs the House Energy and Commerce Committee, of the fifth short-term funding measure.
Freedom Caucus Chairman Mark Meadows said he supports this strategy, and several GOP lawmakers said they expect it to pass the House with zero Democratic votes.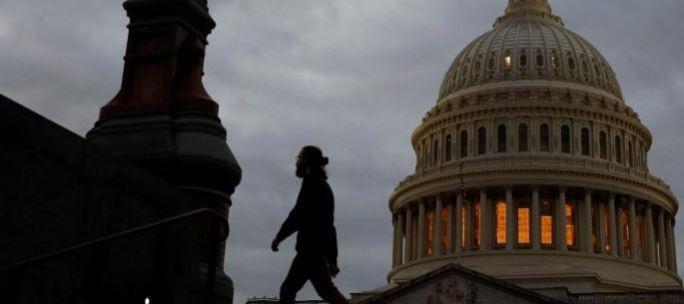 The bill also includes two years of funding for community health centers, a bipartisan priority.
But the same sources who told CNN they expect the bill to pass the House also noted that it probably has no chance in the Senate. One thing it would accomplish, however, is help House conservatives pressure their Senate counterparts to act on the defense funding.
"It's the only way we can get to 218 votes when the Democrats won't give any votes" on the continuing resolutions, said Michigan Republican Rep. Rep Bill Huizenga.
Asked by CNN what happens when the Senate strips out the defense spending, Huizenga said "we'll cross that bridge when we get to it."
In a statement that, perhaps inadvertently, sums up the state of negotiations between Republicans and Democrats since September, when the first continuing-resolution battles began percolating, Missouri Senator Roy Blunt said the two sides are "close" to finally resolving a host of issues from immigration, to disaster relief, to lifting spending caps that would open the door to a long term spending bill.
"We have the same level of high optimism on that we've had since October," said Missouri Republican Sen. Roy Blunt, a member of the GOP leadership team, with a grin. "Which is everybody's almost in agreement, and that's the story that does not appear to change, nor does it appear to come to conclusion."

Worst case, senators said Monday, the chamber will strip the defense funding from the House bill and move a short-term bill that includes a handful of other priorities.

"I would expect it would not include defense," Blunt said. "I think it may include a few other things. Maybe community health centers, maybe some sort of disaster - I think there's a series of a half a dozen things, any combination of which might go on and I expect at least one or two of them would."
According to CNN, one member of the GOP Senate leadership said that, if they can secure a deal on raising the spending caps, it would open the door to include a provision to raise the debt ceiling in the spending bill.
"There's a chance," Texas Republican Sen. John Cornyn, the second-ranked Republican in the Senate, told reporters of the possible inclusion of a debt-limit increase in the short-term funding bill. "If we can get an agreement on caps, there's all sorts of good things that are gonna happen, including that."
Of course, negotiations on spending caps, immigration, disaster-relief, Obamacare and many other legislative priorities have been "close to a deal" for about four months now.
Let's see if this time, lawmakers actually deliver.