Former British MI-6 intelligence officer Christopher Steele was a no-show on Monday at a London courthouse, reports Fox News. Steele was expected for a long-requested deposition in a multi-million dollar civil case brought against Buzzfeed, which published a salacious and unverified "Trump-Russia" dossier.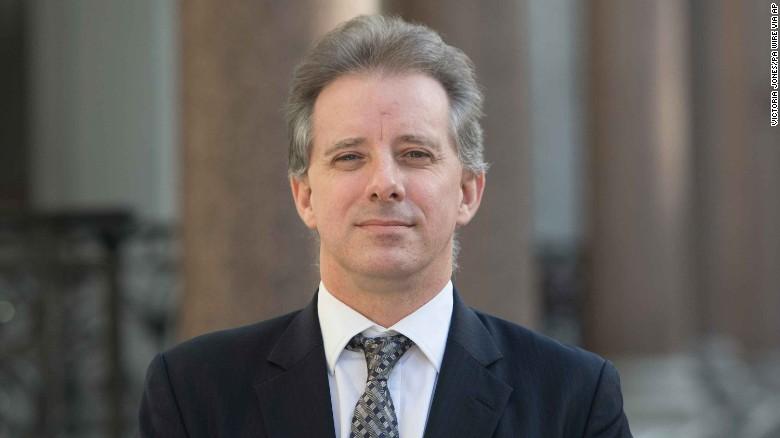 Steele may have skipped out over concerns that he would be asked questions about his contacts with various media outlets in connection with at least two dossiers he had a hand in assembling and disseminating - for which he stands accused by Senators Chuck Grassley (R-IA) and Lindsey Graham (R-SC) of misleading the FBI about his contacts with journalists at various news outlets during the 2016 election. 
"There is substantial evidence suggesting that Mr. Steele materially misled the FBI about a key aspect of his dossier efforts, one which bears on his credibility," reads the unredacted document that refers Steele for criminal prosecution in the US. 
12) The Issue at Hand
" it appears that either Mr. Steele lied to the FBI or the British court, or that the classified documents reviewed by the Committee contain materially false statements." pic.twitter.com/KQ2OmVjOMI

— TrumpSoldier (@DaveNYviii) February 5, 2018
13) We have the statements from the British Court documents but until the #GrassleyMemo is readacted we cannot identify the contradictions that Grassley found!
British Court Document (pgs 4-20) PDF>https://t.co/ljP02AAuyG pic.twitter.com/w1zl5JOudX

— TrumpSoldier (@DaveNYviii) February 5, 2018
It therefore stands to reason that Steele wanted to avoid any uncomfortable questions which might apply to ongoing investigations in US House and Senate. Separately, records obtained and reviewed by Fox News from related civil litigation in Florida reveal that Steele maintains that even showing up for a deposition would "implicate state secrets in London."
Evan Fray-Witzer, a Boston-based attorney representing Russian tech tycoon Aleksej Gubarev in multi-million dollar civil litigation, described Monday's U.K. court actions to Fox News. "My understanding is that Mr. Steele's lawyers spent a good deal of time arguing why they thought he (Steele) should not be required to sit for a deposition and that ultimately the court took the entire matter under advisement."
Gubarev is suing Steele's UK-based Orbis Business Intelligence because the Trump-Russia dossier claimed Gubarev's companies used "botnets and port traffic to transmit viruses, plant bugs and steal data." 
Fray-Witzer stressed in that hearing that the British government "has not asserted" Steele's claims. The attorney has said Steele "is asserting he can't speak about things.  We have pointed out that he's spoken to anyone who is willing to listen, every journalist, and the FBI." -Fox News
Steele was paid $168,000 by opposition research firm Fusion GPS, which was funded in part by Hillary Clinton and the DNC, who used law firm Perkins Coie as an intermediary. 
Meanwhile, the Senate Judiciary Committee's January 4 criminal referral of Steele also reveals that the former British spy was involved in a second anti-Trump opposition research dossier. 
As we reported on Monday, this second dossier went from Clinton "hatchet man" Cody Shearer, who gave it to an unnamed official in the Obama State Department, before it was routed to Christopher Steele. It is unknown what happened to the document after that. 
According to the referral, Steele wrote the additional memo based on anti-Trump information that originated with a foreign source. In a convoluted scheme outlined in the referral, the foreign source gave the information to an unnamed associate of Hillary and Bill Clinton, who then gave the information to an unnamed official in the Obama State Department, who then gave the information to Steele. Steele wrote a report based on the information, but the redacted version of the referral does not say what Steele did with the report after that.

Published accounts in the Guardian and the Washington Post have indicated that Clinton associate Cody Shearer was in contact with Steele about anti-Trump research, and Obama State Department official Jonathan Winer was a connection between Steele and the State Department during the 2016 campaign. -Washington Examiner
Of note, Shearer's brother served as an ambassador during the Clinton administration, and his late sister was married to Strobe Talbott, the chief authority on Russia in President Bill Clinton's State Department, according to ProPublica.
Recalling that the dossier was published by Buzzfeed after the election, we're sure that much like the rest of the swamp; Clinton, Obama, Comey, McCabe, Mueller, Rosenstein, Strzok, Page, and the rest of the gang - Christopher Steele thought Hillary would win, and none of this would have ever come to light.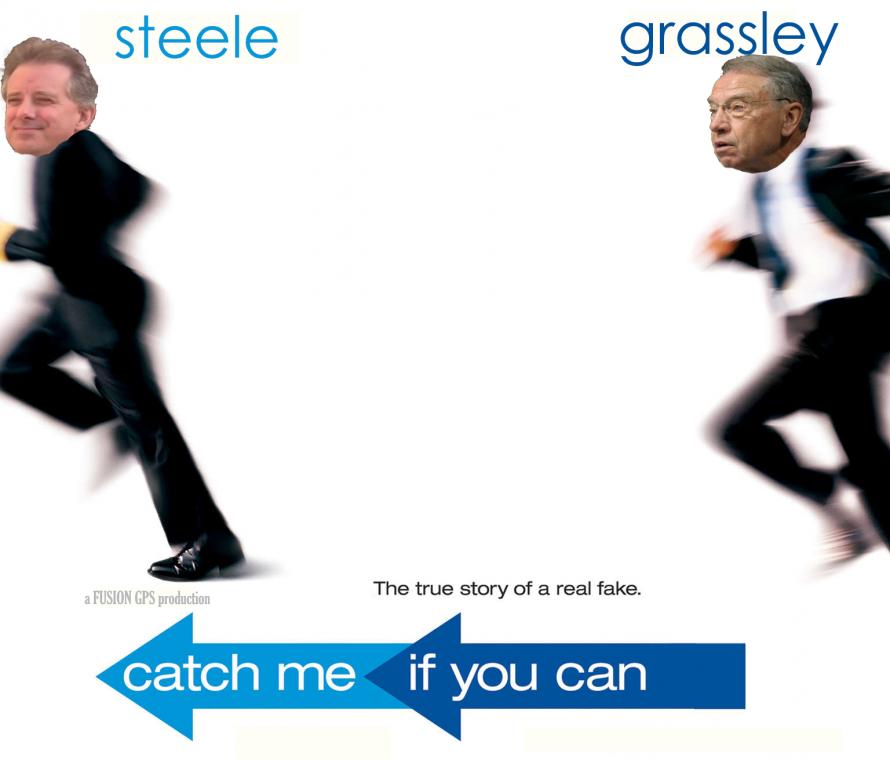 Better watch out Steele!
6.14 miles this morn from Home 2 Dome for my bday. 1 hr 23 mins. Left at 4:15AM pic.twitter.com/TukSOe6sIE

— ChuckGrassley (@ChuckGrassley) September 17, 2015