President Donald Trump is finally making good on his promise to implement "extreme vetting" practices for immigrants, refugees and anybody else trying to enter the US.
Late Monday, CNN reported Trump is expected to sign a national security memorandum on Tuesday establishing a "National Vetting Center" that will help coordinate information between various federal agencies. The order will allow the Department of Homeland Security and other agencies involved in the process six months to establish the center, which administration officials said is intended to streamline vetting and improve the flow of information between various federal agencies.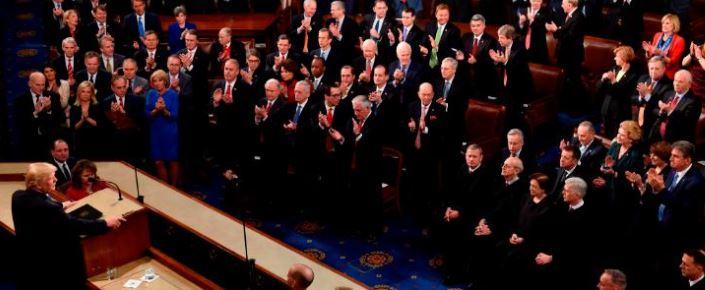 While the agency is expected to focus on immigrants, refugees and visa applicants, it will reportedly also assist in deportation cases.
The memorandum Trump is expected to sign on Tuesday will not establish any new authorities or call for any new funding to establish the vetting center, which will be an effort between DHS, the State Department, Justice Department and intelligence agencies, a National Security Council official said.

It's unclear how this effort will change the way travelers and immigrants to the US are vetted.

While the center's efforts are largely expected to focus on visa applicants, immigrants and others looking to enter the US, the center will also look to streamline vetting of certain individuals who are already in the US, including those subject to deportation proceedings, according to the National Security Council official.
In an attempt to fend off a spate of lawsuits from federal appeals courts that have so far stymied most of his immigration-reform efforts, Trump will order the creation of an independent civil liberties panel to oversee the new agency. The center will also be overseen by a board that's expected to include at least one cabinet minister.
Anticipating concerns from civil liberties groups, the memorandum will also establish a standing privacy and civil liberties panel, which will have some oversight over the National Vetting Center's activities. The membership of that panel will also be determined during the six-month period.

The National Vetting Center is part of the Trump administration's broader efforts to tighten immigration screenings, following Trump's calls for "extreme vetting" during his presidential campaign.

Trump has repeatedly pointed to the need for tighter immigration controls, amplifying his calls in the wake of terrorist attacks -- even when the terrorist in question was born in the US or was radicalized after entering the United States.
Despite his precautions, Trump's order will almost certainly be met with an injunction from a liberal federal judge - probably one from the ninth circuit, if history is any guide. Trump is set to announce the policy Tuesday, but the exact timing of the announcement is unknown.