Take your pick - a dismal 10Y auction that spiked rates to where the carnage started last week, or a budget deal that suspends the debt ceiling and adds to the fiscal recklessness of America's balance sheet?
Either way, stocks are tanking...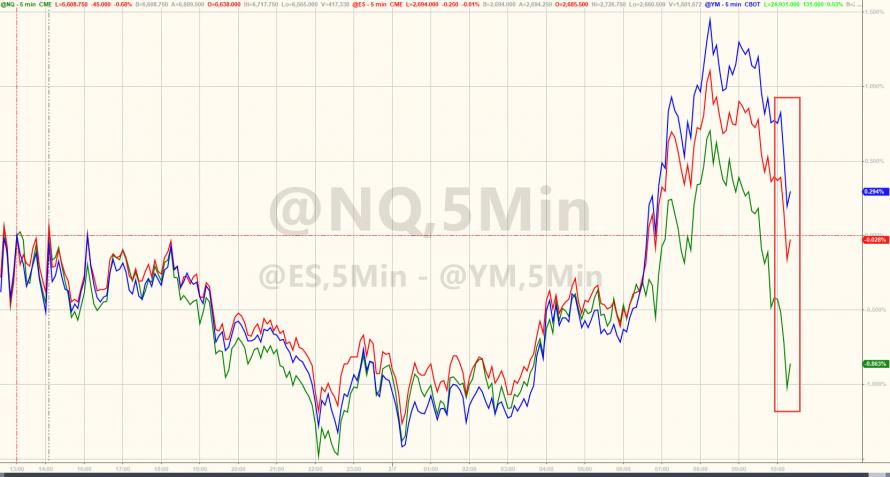 Pushing The Dow back below its 50DMA...

VIX is surging back above 25...

And of course XIV continues to run the show...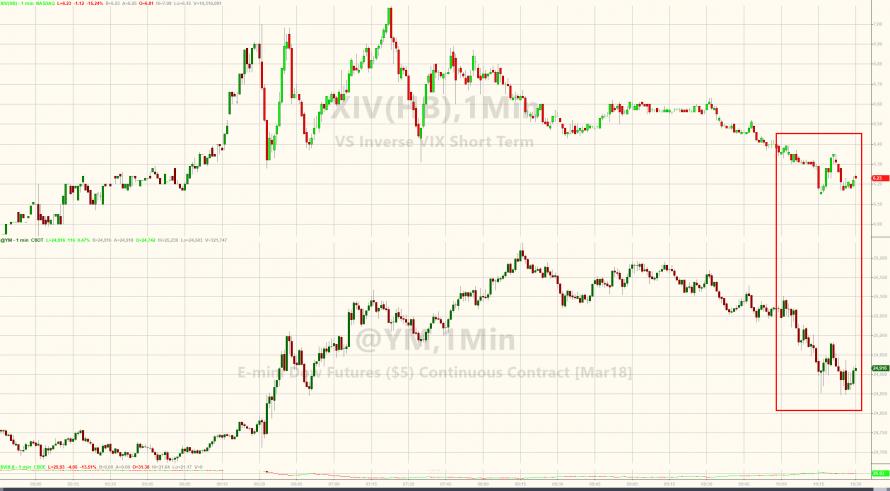 Bonds are tanking...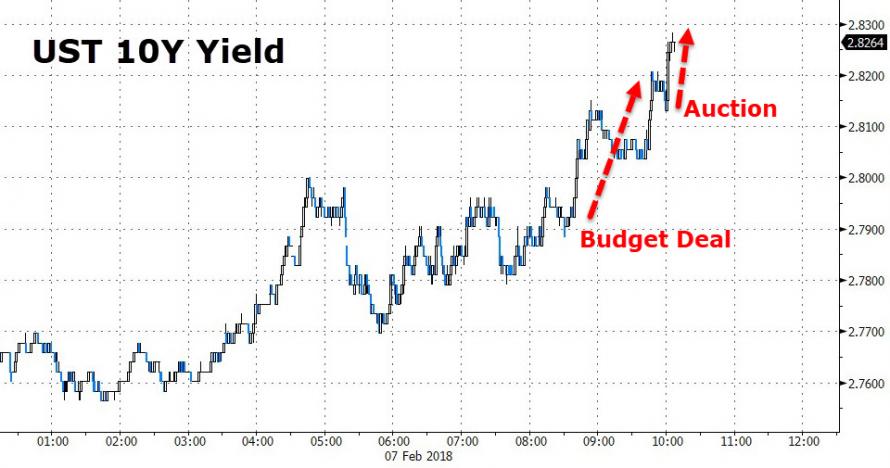 Remember, Friday's 666-point selloff started due to yields spiking to 2.85%; they are now at 2.84%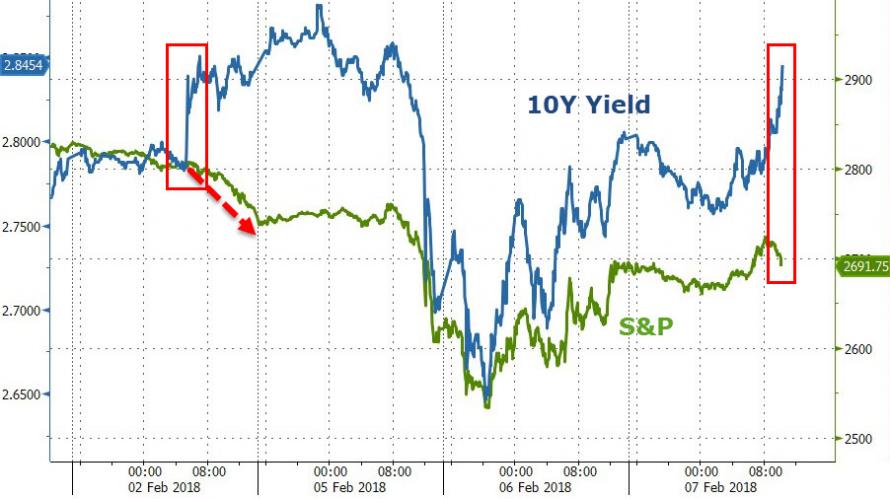 Even as the Bill curve normalizes modestly...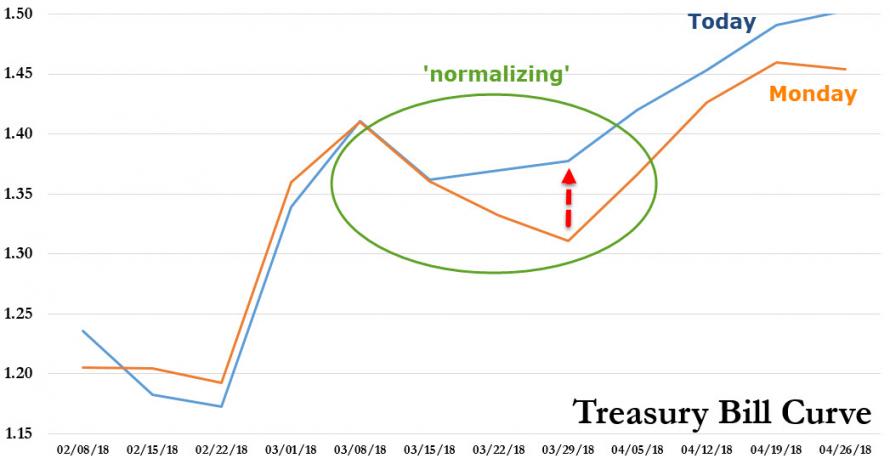 And the dollar is bid as risk-funding unwinds...