On Monday evening, well before Credit Suisse decided to pull the plug on its now infamous XIV ETN which lost 96% of its value in the blink of an eye after Monday's Volmagedon, resulting in massive losses for ordinary retail investors...
... Nomura became the first bank to announce the early redemption of its VIX-linked ETN, the aptly named "Next Notes S&P500 VIX Short-Term Futures Inverse Daily Excess Return Index ETN", which would be redeemed at a 96% discount, i.e., a complete wipeout for investors.
Then, overnight, realizing it is facing an avalanche of lawsuits even though it explicitly laid out the possibility of the ETN getting "terminated" should VIX explode, Japan's biggest brokerage issued an apology after investors in its $300 million vol-linked ETN were all but wiped out during this week's stock-market turmoil.
In a statement, Nomura said that it has received inquiries from individual investors after its decision to redeem the exchange-traded notes at a 96% discount.
"We sincerely apologize for causing significant difficulties to investors," its Nomura Europe Finance unit said in a statement a day earlier.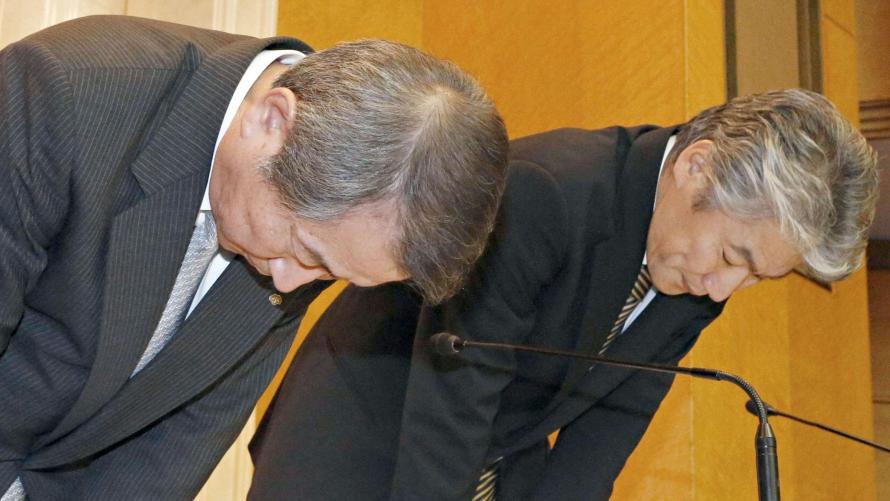 "This is a listed product, and we believe it can be bought by both individual and institutional investors," Nomura said in an emailed statement. It declined to comment on any positions it took in the product or any impact of its demise on earnings.
As we first reported on Monday evening, Nomura's "Next Notes" was basically a short bet on the VIX, and its early redemption - the first of its kind in Japan - was triggered after the notes lost more than 80 percent of their value amid the global equity-market selloff.  The ETN would be redeemed at 1,144 yen per unit, Nomura said, a 96% loss to holders: it was valued at 1.3 billion yen in Tokyo Wednesday, down from 32 billion yen on Monday.
Miwa Aonuma, a spokeswoman at Japan Exchange Group said investors in the Nomura ETN include Japanese individuals, while declining to disclose the ratio. There are currently 24 ETNs traded on the Tokyo Stock Exchange, and the Nomura product was the first to trigger an automatic redemption since the first listing in 2013, according to Japan Exchange Group, which operates the bourse.
Nomura is not alone: the bank's vol shorting product is among more than a dozen worldwide that will be liquidated or are halted as bets soured that the calm pervading stock markets would persist, Bloomberg notes.
The collapse is raising concerns over whether novice investors should pile into such complex trades. BlackRock Inc., the world's biggest provider of exchange-traded funds, on Tuesday reiterated a call for regulation that would clearly spell out the risks associated with inverse and leveraged exchange-traded products.
"This is a very risky product," Kiyoshi Kimura, an executive at the Japan Association for Individual Investors, an advocacy group, said of the Nomura ETN. "The question is whether brokerages fully explained it to retail investors or not."
Well, thanks to the upcoming tsunami in class-action lawsuits, we will soon find out; as for Nomura's apology, we only hope to hear the same from those truly responsible: Greenspan, Bernanke and Yellen.