Seriously...
It was ugly in Asia overnight (and US futures were weak before the open)...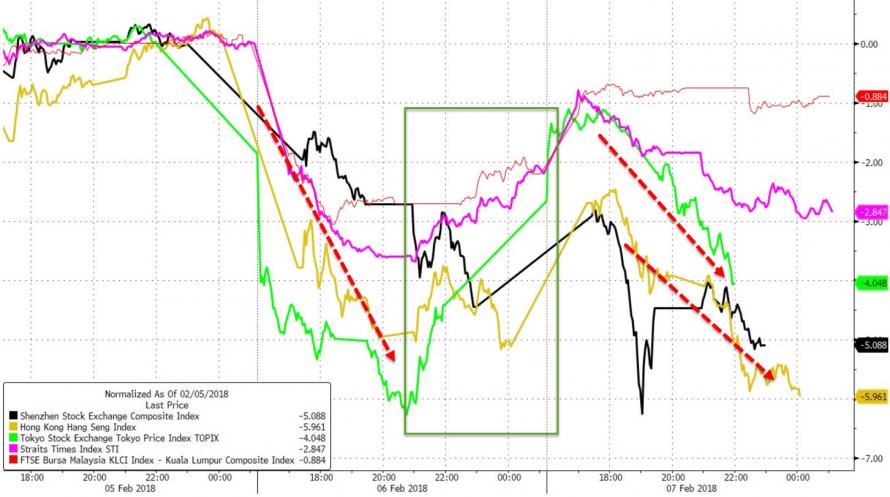 Just as we saw last Friday, it appears that today's yield spike in Treasuries (driven by a weak auction and more fiscal largesse in the budget deal) spooked stock investors..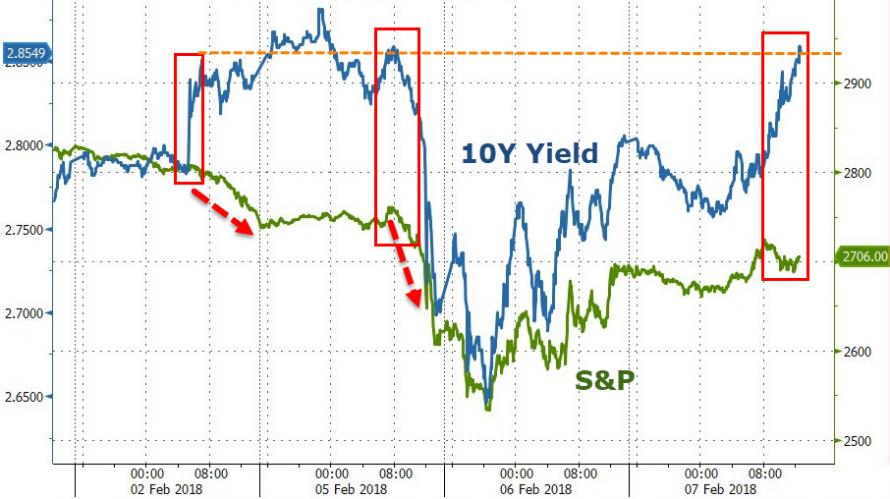 S&P, Dow, and Nasdaq ended the day red as the whole market slipped into the close (NOTE the idiotic swings in The Dow in the afternoon)...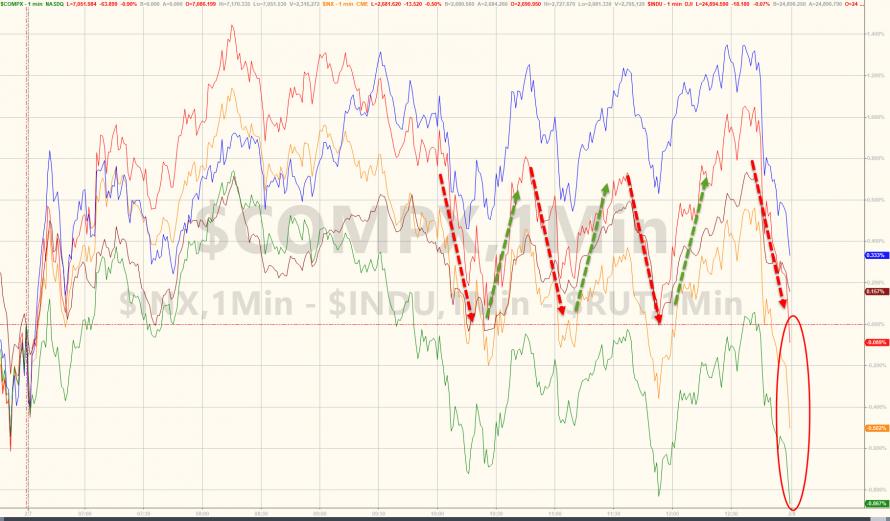 Futures show the wild swings did not stop...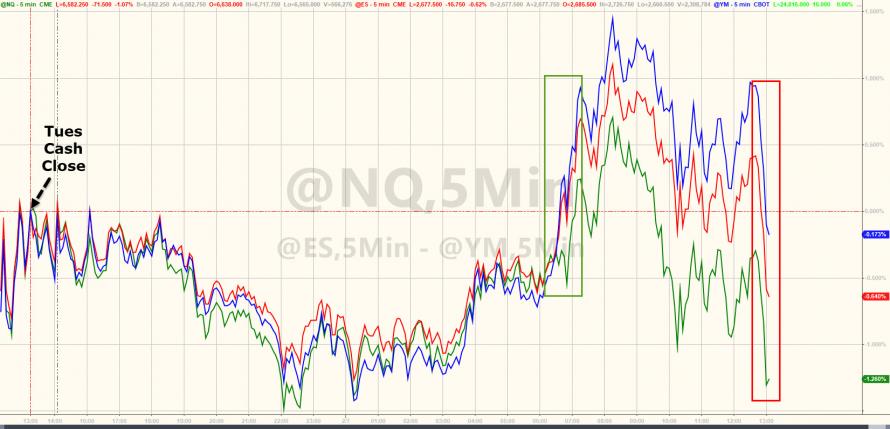 Once again, the inverse VIX (XIV) ETF was running the show for The Dow...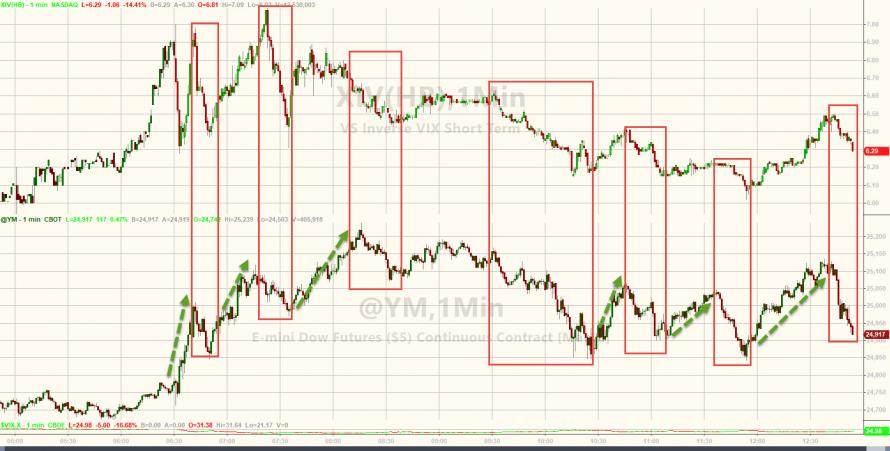 The Dow was well-managed in the last hour (just as we saw yesterday), critically clinging to its 50DMA this time...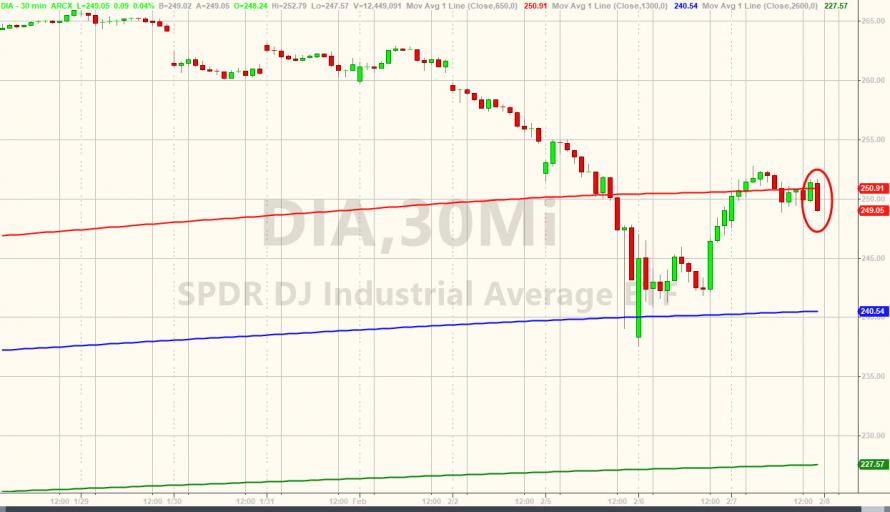 VIX ended the day lower... but backl above 25 into the weak close...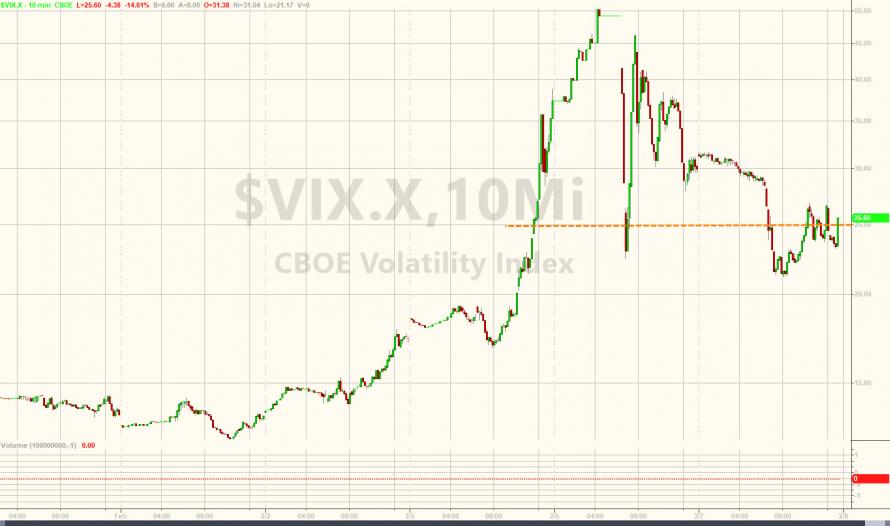 But for context, S&P's VIX remains around 70-80% higher than Thursday's close last week...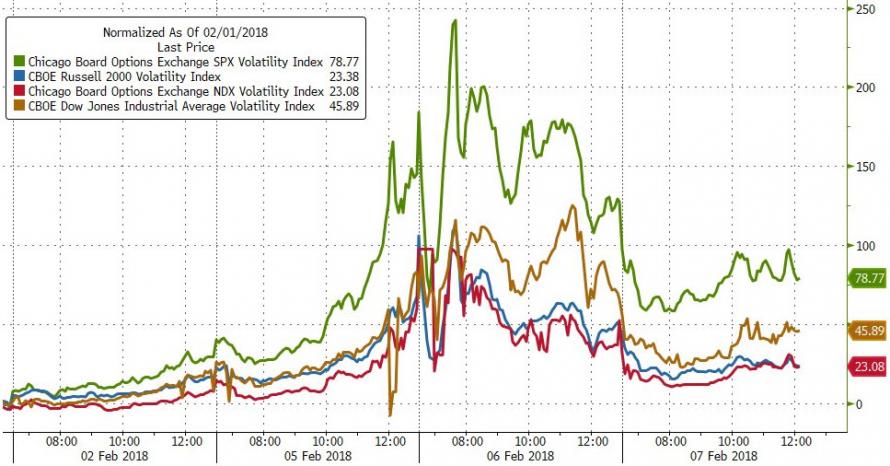 AAPL was weak again today as yesterday's dead cat bounce fades...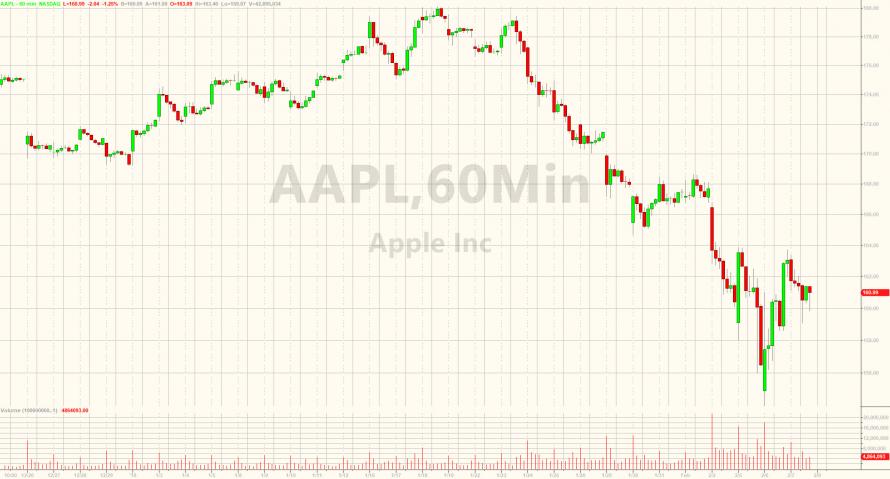 FANGs also tumbled...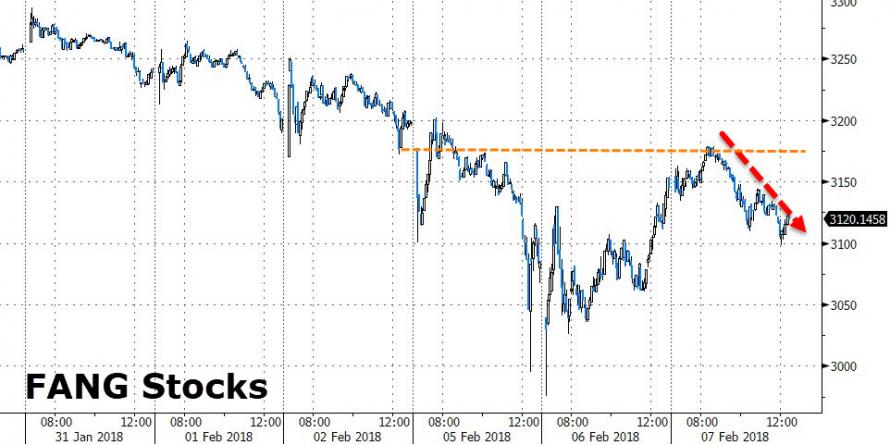 Treasury yields spiked notably today... 30Y is now higher on the week but the 5Y/7Y belly remains lower in yield on the week...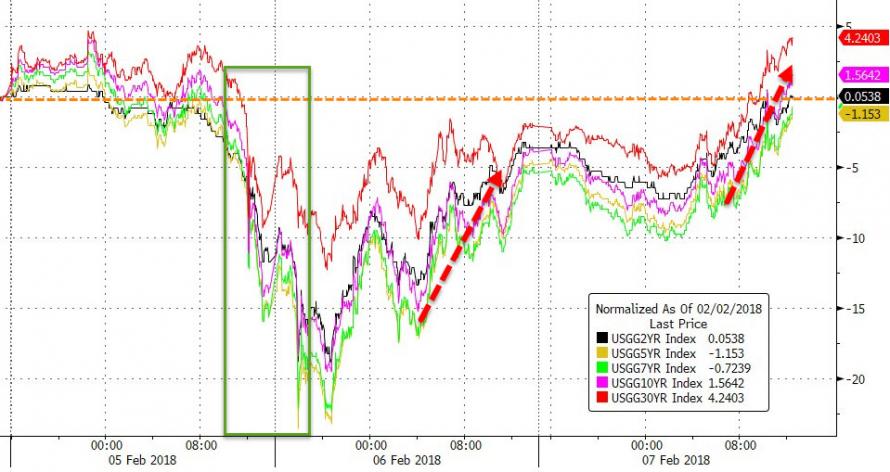 With 10Y yields back above 2.85% - where the carnage began on Friday...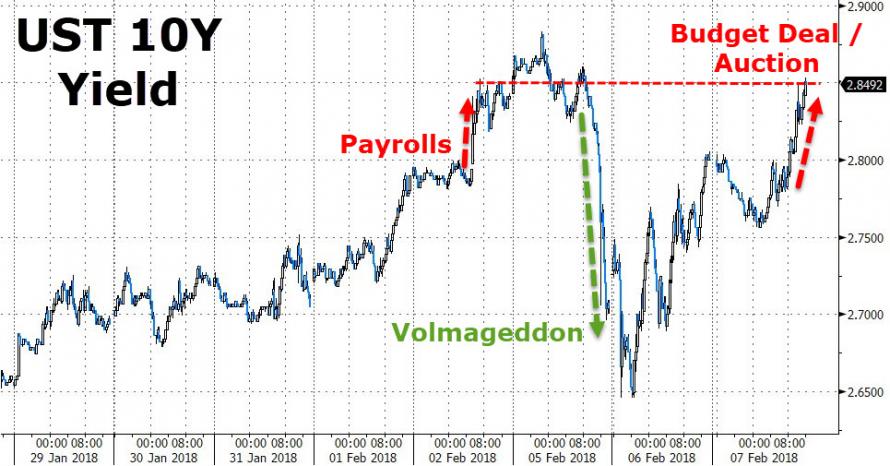 The Dollar Index surged back to a key support/resistance level today - breaking back above Mnuchin Massacre highs...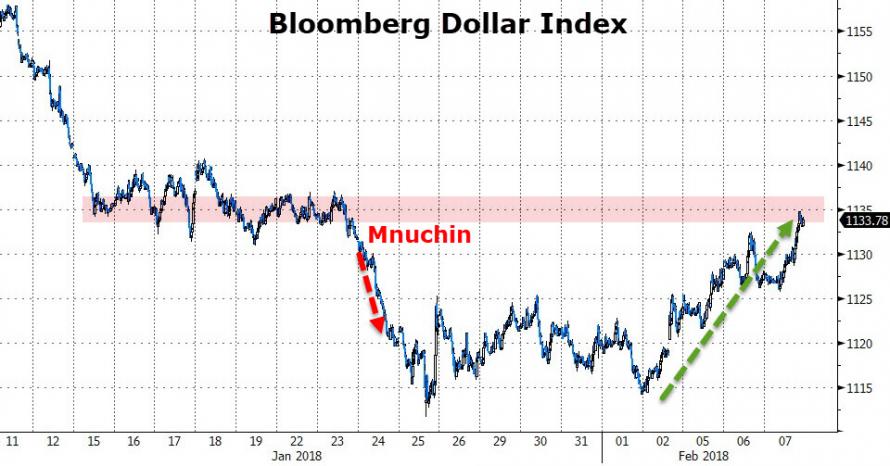 Commodities were clubbed like a baby seal across the board as the dollar rallied...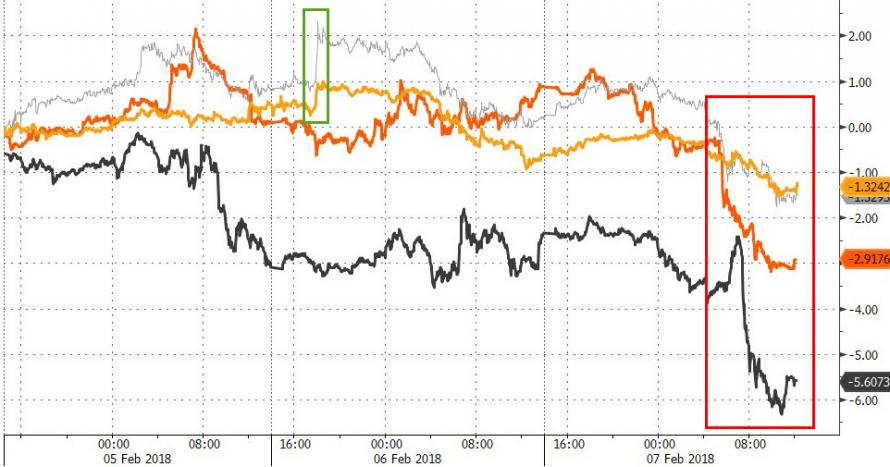 But WTI/RBOB were really ugly after the surge in production and big build in inventories... back to one-month lows...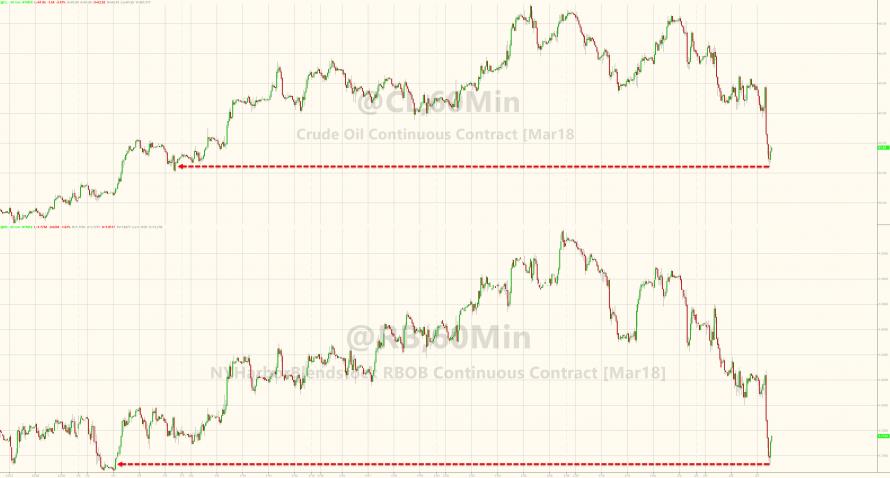 Cryptocurrencies had a good day (as VIX dropped)...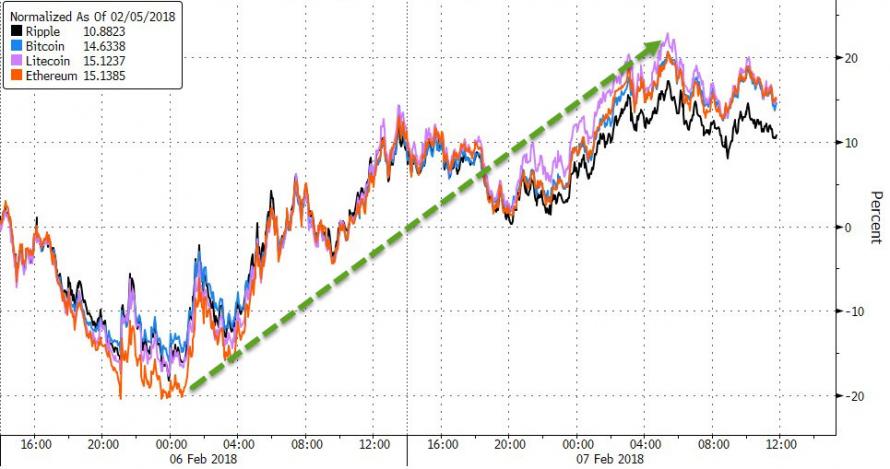 With Bitcoin bouncing back above $8,000...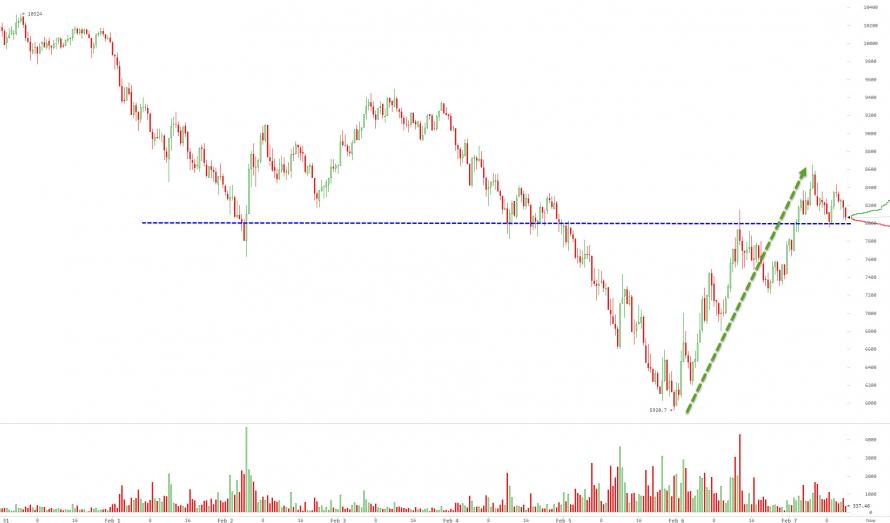 Another down day for aggregate bond and stock holders... Risk Prirty is in trouble...