A criminal investigation into the death of a Green Beret last June has prompted a broad investigation of SEAL Team 6 - the unit which reportedly took out Osama Bin Laden, reports a military official and two others briefed on the case.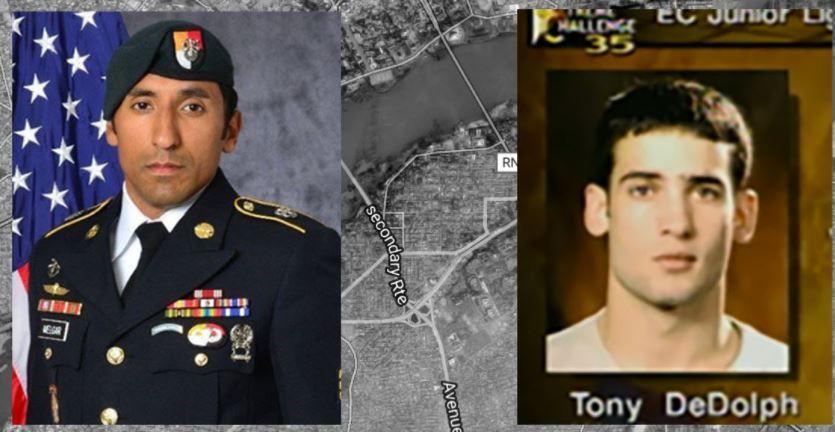 The investigation was ignited following the death of Army Staff Sgt. Logan J. Melgar, who died after allegedly being "choked out" by SEAL Team 6 operator Anthony DeDolph as fellow SEAL Adam Matthews watched, the Intercept reported. The two SEALs are suspected of embezzling cash from operational funds meant for informants in Bamako, Mali.
DeDolph and Matthews brought Melgar, with whom they had shared embassy housing, to a medical clinic in the early-morning hours of June 4 last year. Melgar was unconscious and not breathing. The two SEALs claimed they had found Melgar in that condition and tried to resuscitate him with an emergency tracheotomy. Melgar was pronounced dead at the clinic.

Much of the early stage of the investigation was spent unwinding the two SEALs's conflicting statements about how Melgar died. -The Intercept
At first, the SEALs told investigators that Melgar had been intoxicated when they "found him unconscious and not breathing," however a medical examiner determined that Melgar had no alcohol or drugs in his system at the time of his death, and concluded that the Green Beret died as a result of "homicide by asphyxiation" - specifically, strangulation. 
According to witnesses who have seen the medical examiner's report, Melgar's throat and upper torso appeared to have been mutilated in a botched tracheotomy performed by DeDolph - a SEAL medic. 
The SEALs then changed their story, telling military officials that DeDolph - a former professional MMA fighter, had "accidentally choked Melgar during a late-night sparring match in their shared apartment," according to The Intercept. 
That story was dispelled when Melgar's wife told investigators that her husband did not participate in MMA or otherwise spar recreationally - causing the SEALs to change their story yet again, according to two sources. 
DeDolph and Matthews told investigators that tension between them and Melgar had been building for weeks, and they ended up in a physical confrontation. The cause of that fight is now at the heart of the case.

A longtime Special Operations consultant who has been briefed on the investigation said Melgar had discovered that the SEALs were stealing cash from the informants fund and told them he was going to report their activity. -The Intercept
According to witnesses, Melgar had been with the SEALs earlier in the evening of June 4, returning to their shared apartment to make a video call to his wife - where he reportedly told her that the SEALs asked him to participate in something that he refused. Melgar did not describe exactly what the SEALs wanted him to do, however a few hours later, Melgar was dead. 
The SEALs have denied stealing money from the informant cash allowance - instead blaming Melgar for the theft, and insisting that they had confronted the Green Beret. 
Cash allowances for the payment of informants typically ranges from $20,000 to $60,000 - and often requires "little more than a handwritten receipt." Former SEAL Team 6 members say that skimming by members of the unit was common.
The system is ripe for abuse," said one former SEAL Team 6 leader. "We knew this money wasn't being tracked, and guys were stuffing their pockets."
Read more about SEAL Team 6's crimes here.