In 2008, as oil prices were spiking higher, Goldman infamously suggested a "super spike" in crude to $200 per barrel was coming. That ended up signaling the beginning of a collapse in crude prices that nearly bankrupted the world's oil producers and remains a massive problem for many nations (cough Venezuela cough).
Did they just do it again?
Goldman just issued their "most bullish in a decade" call on Brent Crude, calling for $82.
Things are not working out so well...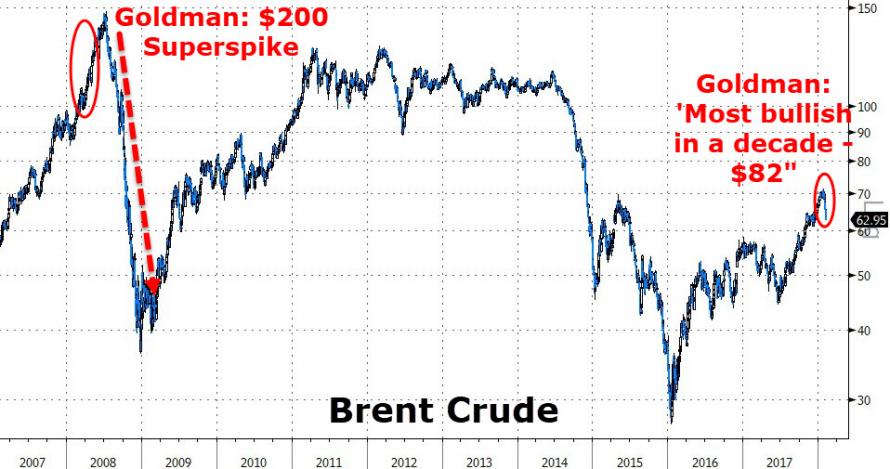 Muppet'd!