Despite reassurances from Goldman's Jeffrey Curries that global demand is "rock solid," it appears anxiety over US shale production, rising inventories, and questions over OPEC's deal extensions (as well as insanely extreme long speculative positioning) has sparked significant weakness in oil prices...
Despite the selloff in equities and oil markets, fundamentals "are very much intact," Jeffrey Currie, global head of commodities research at Goldman Sachs, says in comments on Bloomberg TV and radio.
Global financial markets are "getting a taste of" what oil market saw last year with corrections.
But WTI is back with a %59 handle for the first time since 2017...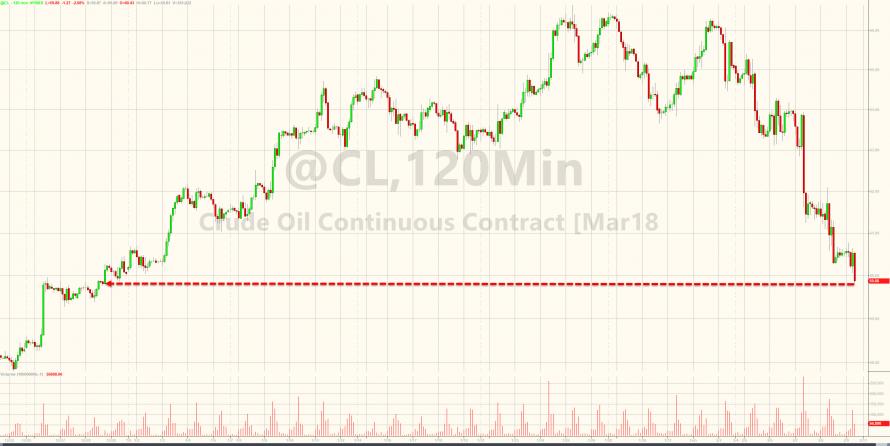 "The supply backlash that we have been expecting in the U.S. because of higher prices became very real in the market psyche," Harry Tchilinguirian, head of commodity markets strategy at BNP Paribas SA in London, said by telephone.
Oil is also being buffeted by "ripple effects from the risk-off move in equity markets."
Another leg of the stool just broke?