Republicans in Utah's state capitol have probably watched one too many James Bond movies...
After Utah lawmaker GOP Rep. Jon Stanard was forced to resign after being caught paying for sex with an escort using taxpayer money, his colleagues are urging one another to use the "buddy system" to prevent being entrapped by a "honeypot" - a spycraft term for when an attractive women lures a man into a compromising position.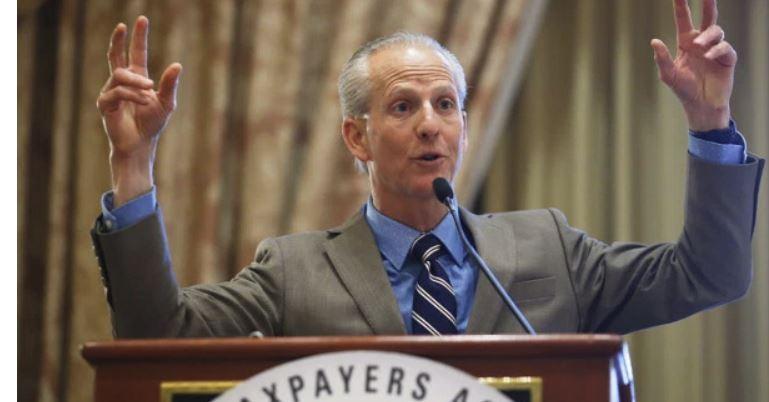 The Republican Senate President Wayne Neiderhauser told colleagues there many be people with "malintent" targeting lawmakers
"We feel like it's appropriate at this time to put everybody on alert there may be people with malintent [sic] that are trying to, for money, try to put us in a situation," Republican Senate President Wayne Niederhauser said in a meeting with reporters and Senate leadership on Friday, referring to call girl Brie Taylor's claims to the DailyMail that GOP Rep. Jon Stanard paid her for sex twice, Fox 13 in Salt Lake City reported.
The reason for the warning was that another Republican lawmaker, Sen. Evan Vickers, claimed on Friday that a scantily clad woman tried to lure him into a hotel room the night before at the same place where the prostitute who implicated Stanard said they met for sex.
"I opened the door and there was a young lady standing there and she said 'Hi,' and I said, 'Hi, who are you?' And she said, 'I'm your date.'

I said, 'No, you're not.' She said, 'Yes, I'm your date,'" recalled Senator Evan Vickers.
When she refused to leave, Vickers said he fled to his room, locked the door and called for help, lest he succumb to her charms.
"She was standing in front of the elevator and I said, 'I don't know who you are and what you're doing here,' and she said, 'No, you don't understand. I'm your date." I said, 'No I'm not' and walked back into the room,'" he recalled.
Niederhauser urged lawmakers to "walk in groups" and said the Senate would be reviewing its security footage in light of the incidents.
Niederhauser's No. 2 - Majority Whip Francis Gibson - agreed.
"I believe that this was more of a setup, and I also believe Sen. Vickers was caught by surprise," House Majority Whip Francis Gibson told FOX 13.
Stanard was blasted for being a hypocrite after voting for tougher penalties for prostitutes. He quit the state legislature earlier in the week. The House Speaker's office chalked up his departure to "personal and family issues."
The possible identity of whoever might be plotting these setups was not discussed.