A prostitute from Belarus who was detained in Thailand over the weekend following a raid on her "sex training" seminar says she's the missing link who can provide evidence of a link between Russia and President Trump due to her association with a Russian billionaire, Oleg Deripaska and Deputy Prime Minister Sergei Prikhodko, the WaPo reported.
Anastasia Vashukevich, who is currently sitting in a Thai jail cell, has been somehow posting to her instagram account about her ordeal. In one post, Vashukevich - known better by the alias Nasta Rybka - is said to have fallen ill, has no bed to sleep on, and has "frostbitten kidneys."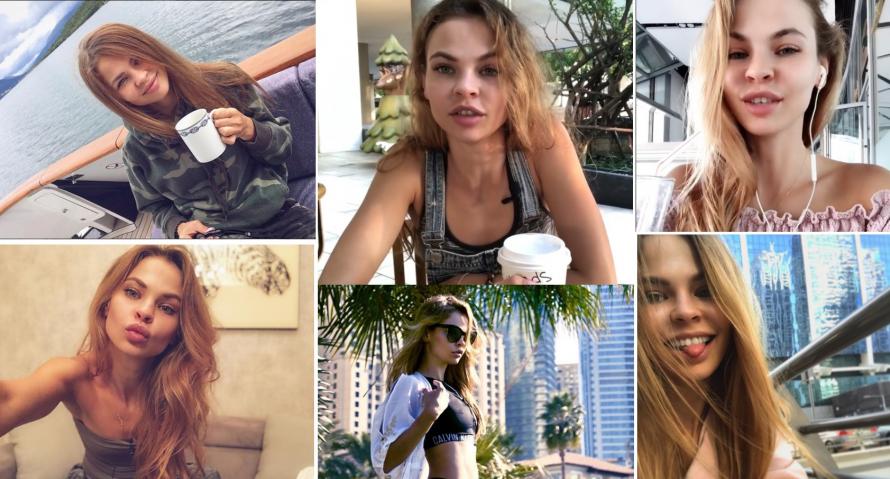 The Russian oligarch, Deripaska, employed short-lived Trump campaign manager Paul Manafort, however Vashukevich has provided no evidence of her claim.
Now they are kept in worse conditions. Concrete floor. No beds available. Food is only what they bring. The doctor did not call for Nastya. She frostbitten her kidneys. The condition is very poor. According to our eyewitnesses, someone from the Russian consulate worked on the Thai police. -Instragram (translated)
"I am the only witness and the missing link in the connection between Russia and the U.S. elections - the long chain of Oleg Deripaska, Prikhodko, Manafort, and Trump," Vashukevich said in a live Instagram broadcast on Tuesday, apparently filmed while being driven through the Thai resort city of Pattaya in an open-air police van. "In exchange for help from U.S. intelligence services and a guarantee of my safety, I am prepared to provide the necessary information to America or to Europe or to the country which can buy me out of Thai prison."
In her video, Vashukevich said that she had already given an interview to NBC - however it is unknown when this may have taken place.
Vashukevich made headlines last month after Russian opposition leader Alexi Navalny broadcast footage from her Instagram account from an August 2016 yacht trip with Prikhodko and Deripaska. Navalny alleged that Derpiaska had bribed Prikhodko, who is one of Russia's most influential senior officials.
In a 25-minute Youtube video (Russian with subtitles), Navalny shows footage of Deripaska with Russian deputy prime minister Sergei Prikhodko on his yacht in Norway in August 2016. Based on that footage, he alleges that information about the Trump campaign must have passed between the two. -Quartz
Navalny also asserted - with no proof - that Prikhodko and Deripaska may have been conduits between the Kremlin and the Trump campaign in 2016; a link which has proven elusive despite more than 18 months of counterintelligence operations, including surveillance of members of the Trump team. 
It is suspected that Deripaska, thought to be a "backchannel" top Putin, brought Manafort's briefings with him. After a report by the Washington Post asserted Manafort's offer to provide the documents, Deripaska told CNN it was "fake news," while his spokesman told AP in an email "These scandalous and mendacious assumptions are driven by sensationalism and we totally refute these outrageous false allegations in the strongest possible way."
Manafort allegedly offered Deripaska the private briefings on Jul. 7, 2016. The yacht trip allegedly took place over three days from Aug. 6. Less than two weeks later, Manafort resigned from the campaign under heavy scrutiny of his ties to pro-Russian Ukrainian oligarchs. Manafort has since been charged by special counsel Robert Mueller with twelve crimes, including a conspiracy against the United States. -Quartz
According to Vashukevich's Instagram account, she was in Dubai when Navalny's video came out, after which she traveled to Thailand to participate in the $600 per person five-day sex seminar for Russian tourists. 
A video from a Thai morning news broadcast showed the police operation. Some of those detained were working without a permit, one of the TV hosts said. "Why do they have to use Thailand to teach this course?" he added. -WaPo
Vladimir Sosnov, a Russian Embassy consul, told RIA Novosti Russian state news that Vashukevich and others were detained for their participation in an "illegal training session," and that she would be put on trial and deported along with her companions. 
Vashukevich claims that she was arrested on the orders of Russian officials as retribution for her video of Prikhodko and Deripaska - and that she expects to be jailed, or killed, upon her return.
"Please USA save us from Russia!" read a post in English from Vashukevich's Instagram account. "All this cases are political repressions!"