California's bullet train will be coming in over budget and behind schedule, after its estimated cost was revised from $64 billion to $77 billion - a 20% increase, and an estimated completion date of 2033, four years later than originally projected. The new estimates, contained in a 114-page business plan, was issued in draft form on Friday by the rail authority ahead of public hearings and a formal legislative review in approximately two months. 
The rail authority previously argued that it had just enough money to build the grade-separated tracks for its route between San Francisco and Los Angeles at speeds of up to 220 mph. 
The new estimates will force California's leadership to double down on its political and financial commitments if it wants to see the system completed, against a backdrop of rising costs, years of delays, strident litigation and backlashes in communities where homes, businesses, farms and environmental preserves will have to give up land to the rail's right-of-way. -LA Times
The revised plan will leave California legislators scrambling to grapple with higher costs amid an uncertain economic future in the state with the nation's worst poverty rate and already strained balance sheet.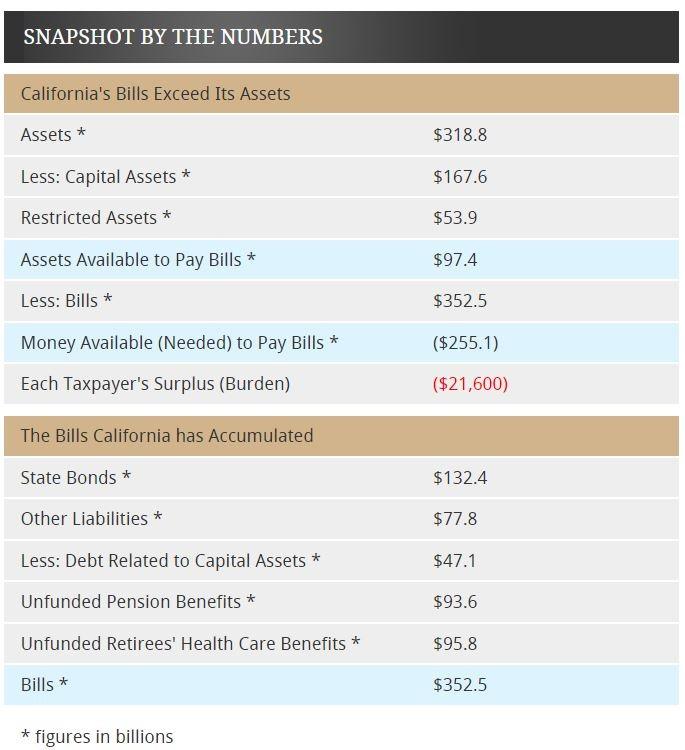 While the endgame will be to connect Northern and Southern California, from upper San Francisco to San Diego - the new plan is to focus on the track between San Francisco and the Central Valley - the primarily agricultural and less populated region of California, which is set to be completed in 2029. 
One of the current hurdles is how to content with traveling through California's mountainous regions - which designers are still trying to figure out. 
The $77 billion cost, a 20 per cent increase, is a baseline estimate, but Kelly also included high and low ranges in the plan based on potential risks.
It says 119 miles (192 kilometres) of track in the Central Valley is scheduled to open by 2022, which would make it the first operational segment. That's 14 years after voters approved a $10 billion bond for high-speed rail in November 2008.

A summary of the plan reviewed by The Associated Press offers limited details on the portion from Central Valley to Los Angeles. The agency hopes to complete all necessary environmental reviews for the entire line by 2022, a delay from initial timelines that planned for environmental clearance by 2017 for most parts of the track.

...

The state has spent $2.5 billion in federal stimulus money and has an additional $930 million in federal money on the table. That's on top of the $10 billion bond from voters. -CNBC
So - they'll basically make it up as they go along. 
The largest near-term driver of the cost increase has been the Central Valley section, where 119 miles of track between Wasco and Madera will cost $10.6 billion, up from an original estimate of around $6 billion. Senior consultant Roy Hill told the rail authority board, "The worst-case scenario has happened." 
[insert: monorailguy.JPG]
Some legislators aren't so excited at this point. 
"Let's cut our losses and use the billions not yet wasted on (high-speed rail) to instead improve freeways, highways and roads and perhaps improve existing rail systems throughout California," Said state Sen. Andy Vidak (R). 
"Heavy sigh" tweeted Elon Musk following Friday's announcement. Musk pitched 
Heavy sigh

— Elon Musk (@elonmusk) March 9, 2018
Of note, Musk pitched a "Hyperloop" - an sealed tube with a "pod" traveling from San Francisco to Los Angeles at 760 MOH, allowing for a 35 minute commute. 
Of course he can pic.twitter.com/pDSJUxqnse

— Adryan (@adryantjs) March 9, 2018
If only there was another way... pic.twitter.com/xcTTLLfnbH

— David Gamboa (@DaveedGamboa) March 9, 2018
Musk says it would cost around $7.5 billion for a passenger version of the Hyperloop, however critics argue there's no way that's reasonable considering that part of the California high-speed rail's enormous budget is approximately 1,100 pieces of land they have to acquire. 
The Hyperloop concept has been "open-sourced" by Musk and SpaceX in the hopes that the technology will be further developed by companies and interdisciplinary student-led teams.