A former Playboy model who says she had an affair with President Trump is suing the National Enquirer's parent company, American Media, so that she can be released from a legal agreement barring her from discussing the relationship.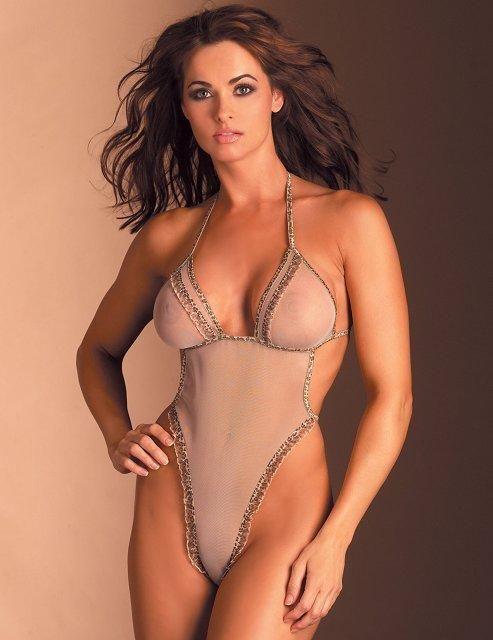 Karen McDougal filed the suit in Los Angeles Superior Court, according to the New York Times, after she claims the Enquirer paid her $150,000 for the story of her nine-month-long affair between 2006 and 2007, but did not publish it when she gave the account in August 2016, several months before the 2016 U.S. election. 
McDougal says that Trump's personal attorney, Michael D. Cohen, was secretly involved in her negotiations with A.M.I., and that both the media company and her lawyer at the time misled her about the arrangement. After speaking with The New Yorker last month after it obtained notes she kept on her alleged affair, McDougal said she was warned by A.M.I. that "any further disclosures would breach Karen's contract," and "cause considerable monetary damages." 
Cohen reportedly paid another Trump accuser, adult film actress Stephanie Clifford (aka Stormy Daniels), $130,000 in exchange for signing an NDA barring her from discussing her experiences with Trump.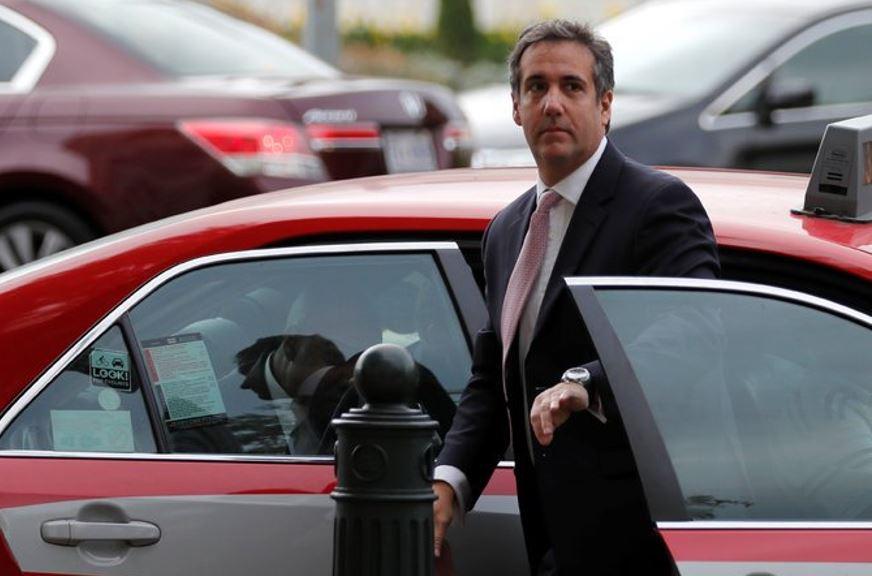 Trump joined a legal effort last week suing Clifford for $20 million over what they claim is a breach of her NDA. Meanwhile, both women's claims against Trump are being construed by federal watchdog group Common Cause as illegal campaign contributions - arguing that they could constitute in-kind contributions to the Trump campaign. 
Ms. Clifford and Ms. McDougal tell strikingly similar stories about their experiences with Mr. Trump, which included alleged trysts at the same Lake Tahoe golf tournament in 2006, dates at the same Beverly Hills hotel and promises of apartments as gifts. Their stories first surfaced in the The Wall Street Journal four days before the election, but got little traction in the swirl of news that followed Mr. Trump's victory. The women even shared the same Los Angeles lawyer, Keith Davidson, who has long worked for clients who sell their stories to the tabloids. -NYT
"The lawsuit filed today aims to restore her right to her own voice," McDougal's attorney, Peter K Stris told the Times. "We intend to invalidate the so-called contract that American Media Inc. imposed on Karen so she can move forward with the private life she deserves."
As the Wall Street Journal reported in November, 2016;
The tabloid-newspaper publisher reached an agreement in early August with Karen McDougal, the 1998 Playmate of the Year. American Media Inc., which owns the Enquirer, hasn't published anything about what she has told friends was a consensual romantic relationship she had with Mr. Trump in 2006. At the time, Mr. Trump was married to his current wife, Melania.

Quashing stories that way is known in the tabloid world as "catch and kill." -WSJ
In a written statement, American Media Inc. claims it waasn't buying McDougal's story for $150,000 - rather, they were buying two years' worth of her fitness columns, magazine covers and exclusive life rights to any relationship she has had with a then-married man. "AMI has not paid people to kill damaging stories about Mr. Trump," reads the statement.
American Media Inc. CEO David J. Pecker is a long-standing friend of President Trump. 
David Pecker would be a brilliant choice as CEO of TIME Magazine -- nobody could bring it back like David! http://t.co/lLMjQh2iz9

— Donald J. Trump (@realDonaldTrump) April 19, 2013
"David thought Donald walked on water," an ex-Enquirer employee told the New Yorker last July, adding that Pecker had been using Trump's private plane for trips to Florida.
"Donald treated David like a little puppy. Donald liked being flattered, and David thought Donald was the king. Both have similar management styles, similar attitudes, starting with absolute superiority over anybody else."
Gus Wenner, head of Wenner Media's digital operations, which recently sold US Weekly and Men's Health titles to American Media, told the New Yorker: "He was painting Donald as extremely loyal to him, and he had no issue being loyal in return. He told me very bluntly that he had killed all sorts of stories for Trump. He hired a girl to be a columnist when she threatened to go public with a story about Donald." -Newsweek
Last July, Morning Joe hosts Joe Scarborough and Mika Brzezinski claimed they were harassed by Enquirer reporters and Jared Kushner following negative coverage of Trump, and were threatened with negative coverage unless they apologized to the President. 
McDougal's lawsuit claims she didn't know about Trump and Pecker's friendship when she began talking to the company in spring, 2016 - shortly after Trump gained the Republican nomination. 
Ms. McDougal has said she was ambivalent about selling her story on the tabloid news market, but felt that her hand was forced after a hint of the alleged affair appeared in May 2016 on social media. Convinced something more would come out, she was determined to tell her story on her terms, her suit says.

A mutual friend connected her to Mr. Davidson, who, she said, told her the story could be worth millions. He arranged an interview with Dylan Howard, A.M.I.'s chief content officer, in Los Angeles. Mr. Davidson told her before the interview that A.M.I. would put $500,000 into an escrow account for her, and that "a seven-figure publishing contract awaited her," the complaint reads. -NYT
In other words, McDougal wants to get paid.