---
Stocks Plunge Into Red After US Plans "Emergency" Curbs On Chinese Investments
Update: Confirming Wilbur Ross' earlier comments, Bloomberg reports that the Trump administration is considering a crackdown on Chinese investments in technologies the U.S. considers sensitive by employing a law reserved for national emergencies, among other options, according to people familiar with the matter.
The investment curbs would be the latest step in President Donald Trump's plan to punish China for what the U.S. sees as violations of American intellectual-property rights.
And stocks have plunged back into the red...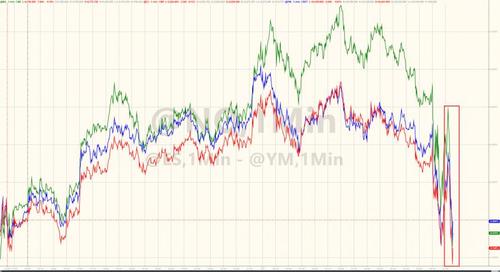 Goodbye China M&A Premium!!
*  *  *
As we detailed earlier, after all the hard work of Mnuchin and Navarro 'happy-talking' stocks higher yesterday, Commerce Secretary Wilbur Ross may have begun the process of reality-checking as he confirms US will announce curbs on Chinese investements.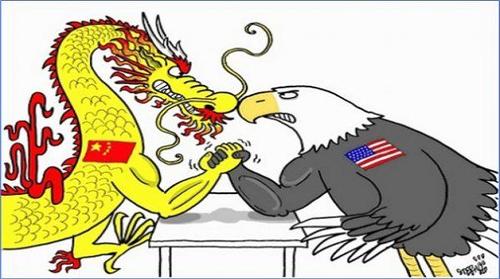 When asked about U.S. retaliation against China's alleged violation of intellectual property, Ross told Fox News
"It's not my practice to get ahead ahead of the president and what he announces. There will be limitations on foreign investment...

CFIUS, which is the entity that regulates foreign investment, has new legislation pending both in the House and in the Senate, so that will be part of it...

And then some other action by the president will be the other part of it. He's going to be making some announcements about it."
And while the reaction is modest for now, the epic ramp from yesterday is starting to fade into the open...